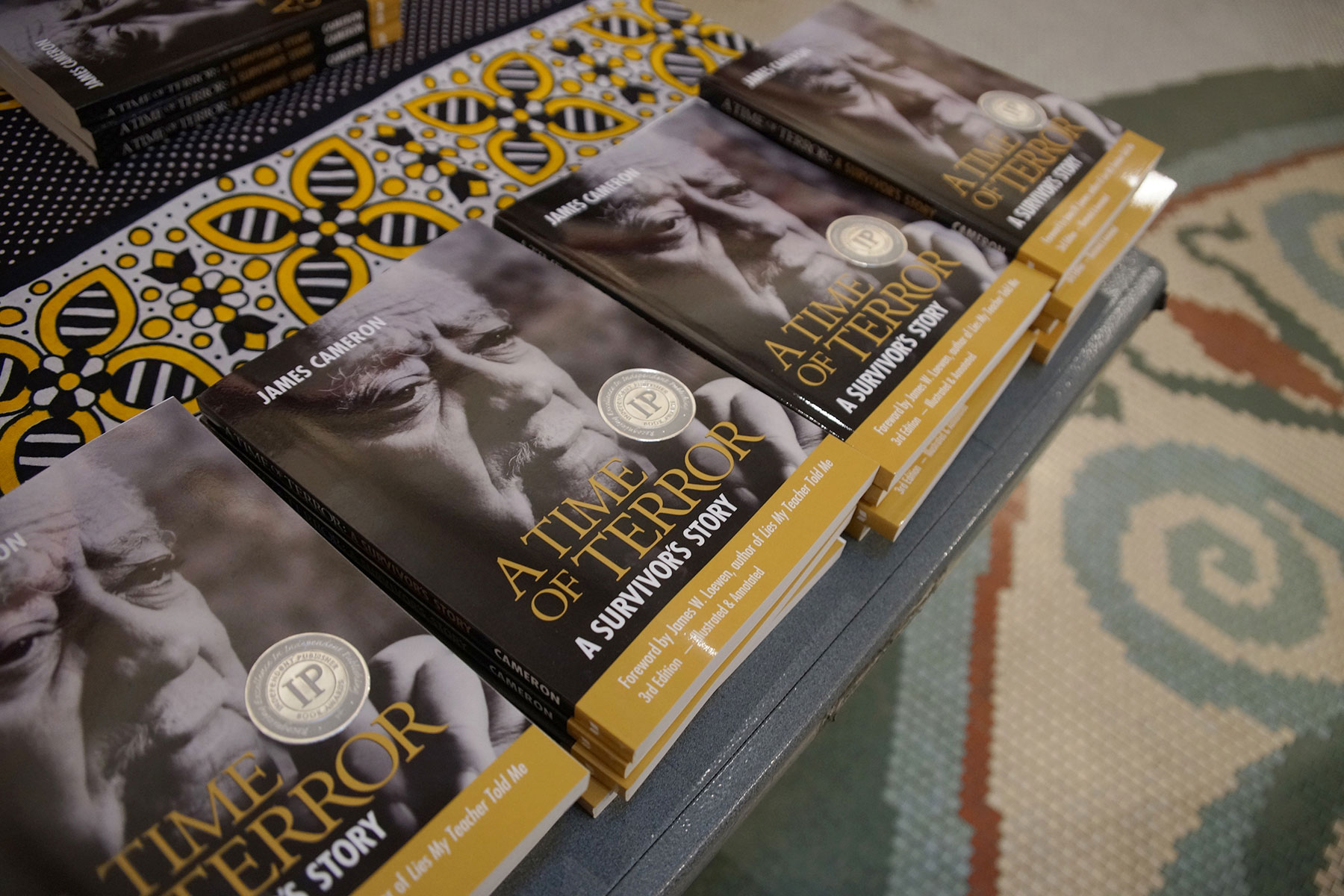 "Its been ten years since Dr. Cameron passed. His burial was on Juneteenth Day. Juneteenth was very special for Dr. Cameron. That was the day he opened America's Black Holocaust Museum. And so it played a very important part of his life." – Reggie Jackson
The Life and Writings of Dr. James Cameron, an America's Black Holocaust Museum's traveling exhibit, will be on display for the public weekdays from June 13-23 at the Rotunda of City Hall.
Dr. James Cameron's memoir A Time of Terror: A Survivor's Story recently received the 20th Annual 2016 Independent Publisher Book Award. "IPPY" Awards are presented to the year's best titles in the important and growing arena of independent publishing. A Time of Terror garnered the Silver Medal for the Great Lakes – Best Regional Non-Fiction during an awards ceremony held May 10th in Chicago.
A Time of Terror is the only lynching account ever written by a survivor. The photograph of this horrific spectacle, in which two other boys died, is the most well-recognized of such images in the world. It inspired the song "Strange Fruit" made famous by Billie Holiday. Only sixteen when the 1930 lynching took place, Cameron wrote his memoir at the age of twenty-one. It was published almost fifty years later and became an instant media sensation.
This expanded third edition includes never-before-published chapters and fifty vintage photographs. It also contains over 100 annotations that provide definitions of the era's expressions and background on historical characters and events. A Foreword by bestselling author James Loewen (Lies My Teacher Told Me) explains how Cameron's story sheds light on current race relations in America. An Introduction by historian Robert Smith and educator Fran Kaplan helps the reader grasp the social and cultural environment in which young Cameron grew up. The Afterword by ABHM Head Griot Reggie Jackson describes Cameron's adult life – after his memoir ends – as a civil rights pioneer and public historian.
"Cameron's memoir is an inspired meditation on individual human endeavor, comparable to the trials and tribulations of Richard Wright's Bigger Thomas, but with an uplifting ending," writes one reviewer, Dr. Stephen Small, professor of African-American Studies at the University of California-Berkeley.
"We are so honored to receive this prestigious award honoring Dr. Cameron and his story," said Reggie Jackson, Head Griot of America's Black Holocaust Museum. "Despite the terrible trauma he suffered in his youth, Dr. Cameron never lost his hope and faith in America and its ideals. His accomplishments as a civil rights pioneer, working man, self-taught historian, writer, father of five, and founder of America's Black Holocaust Museum are nothing short of phenomenal."
The "IPPY" Awards, launched in 1996, bring recognition to the deserving but often unsung titles published by independent authors and publishers around the world.
Celebrated on June 19, a portmanteau of June and nineteenth, the holiday commemorates the announcement of the abolition of slavery and more the emancipation of African-American slaves throughout the Confederate South.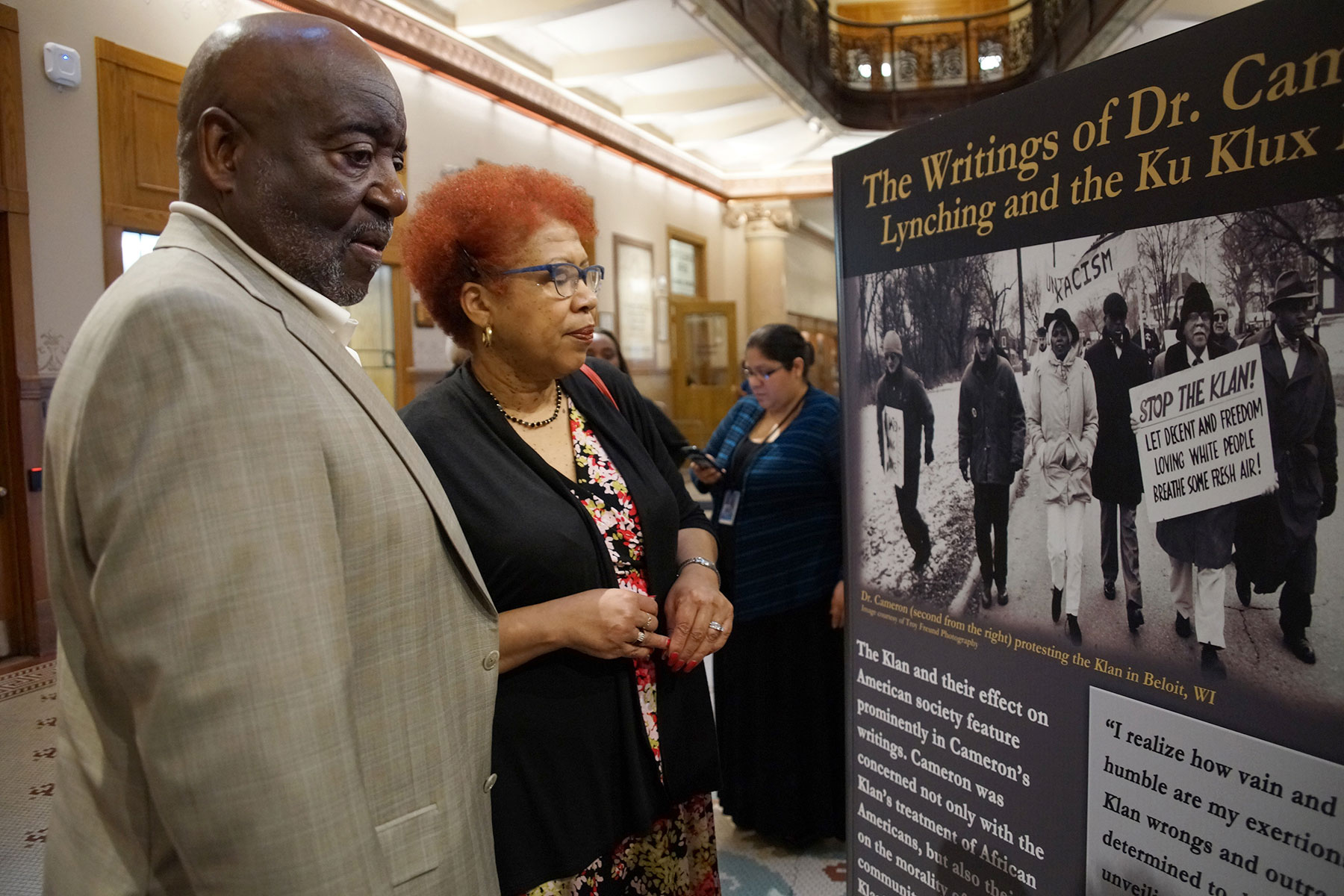 Read the article and view the photo essay that was produced as companion features for this news report.