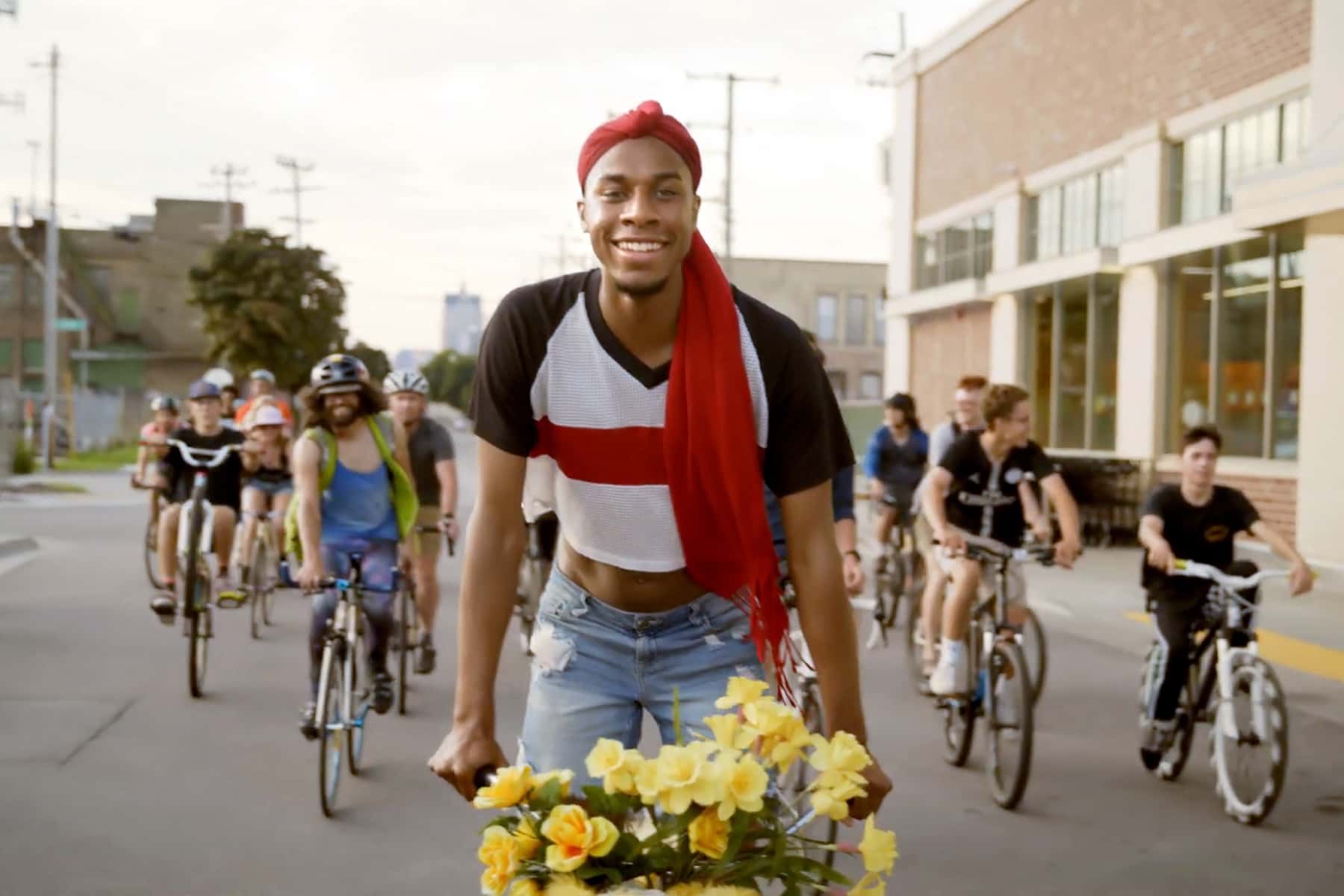 "I can't be the everything to everyone all the time. I've got to do some things for me, got to clear my mind. Take myself to the beach on the countryside, walking down the street, whiskey neat, feeling just right, no one's problem in my ear. I can talk without a care because I'm pretty high, city streets, favorite beats, and a bike ride. Me, myself, and I. It's time to let go." – Lex Allen, I.D.E.N.T.I.T.Y.
Lex Allen put on a magic cape, mounted an enchanted bicycle that came all the way from Burning Man, and shared a love letter for Milwaukee in his new "Let Go" music video released on September 20.
Filmed in three days by Ryan Bingham and Josh Halverson of Bash Films, with animation done by Lucas Seidel, the Milwaukee-focused music video showcased the love, acceptance, and diversity of a city the popular local artist holds close to his heart.
"Writing 'Let Go' meant the next chapter of life could begin," said Allen. "This song not only helped me move past and embrace my mom's passing, it lead me out of toxic relationships, and gave me the confidence I needed when I wanted to give up. It's meant to give a person value and open their eyes to the things we need to do for yourself, no one else."
The visuals present a positive look at Milwaukee as a center for a vibrant culture. Allen's lyrics express a journey of personal growth during a bike ride across the city, sharing pure joy for his hometown. The message offers a powerful introduction ahead of next year's 2020 Democratic National Convention.
From cultural murals painted on the blocks near where he grew up, to the art museum on Lake Michigan, to inclusive coffee shops in hipster neighborhoods where his close friends hang out, Allen's releases his cares as an example for listeners to follow.
"The love I have for Milwaukee, shown in the music video for #LetGo, is so important to me," added Allen. "It's important to showcase diversity, it's important to take care of yourself."