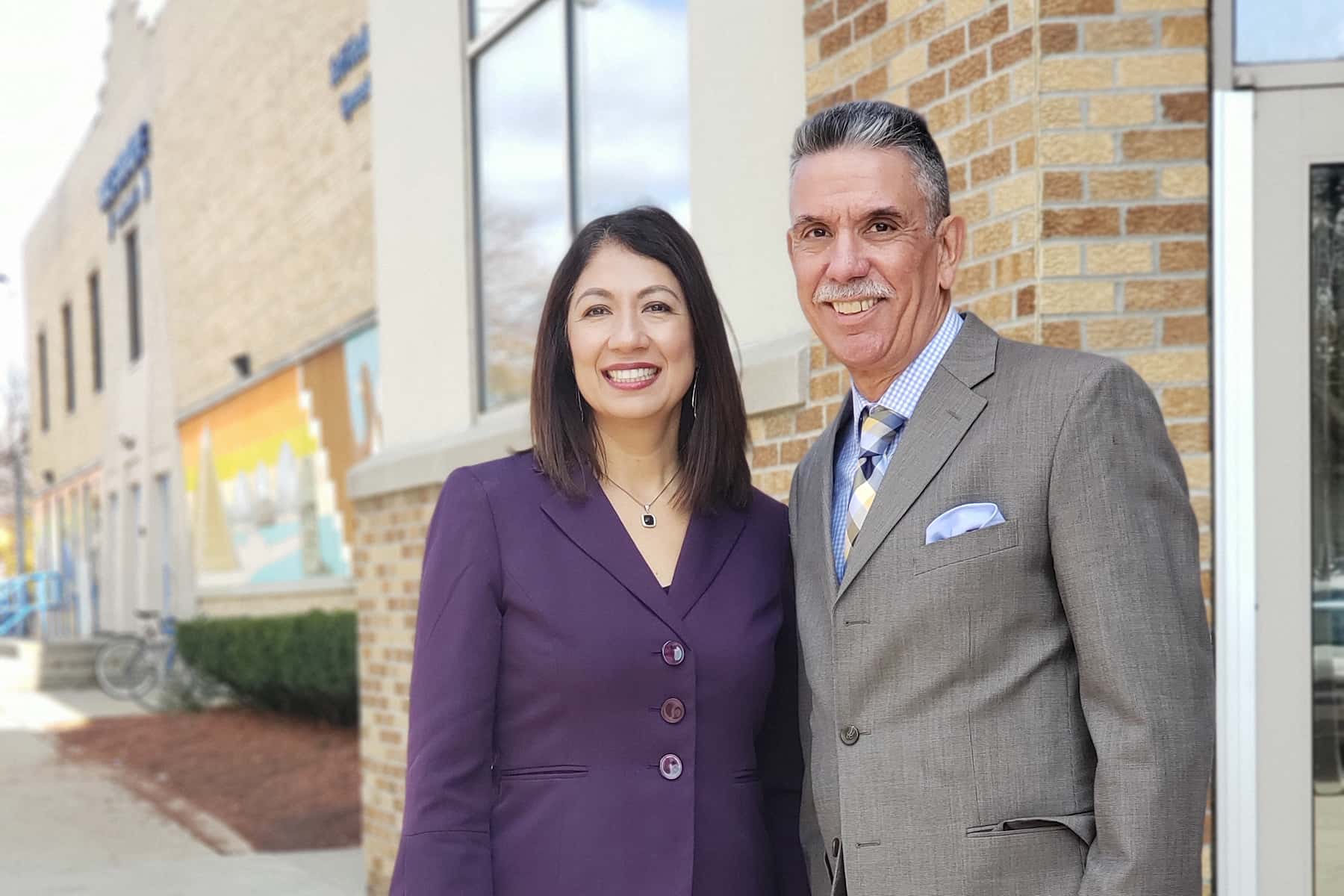 The United Community Center selected Laura Gutiérrez as its new Executive Director, taking over for Ricardo Diaz who confirmed his retirement in May 2020.
Gutiérrez has been serving at UCC as the Associate Executive Director since January 2019. She returned to the center with a previous tenure in a variety of roles, including Assistant Principal and Director of Instruction at Bruce Guadalupe Community School, as well as classroom teacher and a youth worker as a teenager.
Just prior to returning to UCC, Gutiérrez served the State of Wisconsin as the Secretary of the Department of Safety and Professional Services, managing a biennial budget of $100M and more than 240 employees. Before that position, she was Vice President of Academic Affairs at St. Anthony School in Milwaukee, the largest Catholic K-12 school in the country.
"I am humbled and honored to take the lead to ensure UCC continues to make a significant impact on several generations of our Hispanic community," said Gutiérrez. "The team at UCC is dedicated and committed, and it will be my privilege to work together and provide new opportunities for the families we serve."
Gutiérrez grew up in Milwaukee, attending the Bruce-Guadalupe Community School. As a teenager, she worked as a Drug Prevention Outreach Worker. She graduated with a Bachelor of Science degree from Carroll College and a Master of Arts in Leadership and Policy from Marquette University.
"These are exciting times and the UCC Board of Directors is confident that Laura can lead UCC into the future, building on our 50 year tradition of service as we continue to grow and ensure all children and families in our community can succeed," said Jose Olivieri, UCC Board Chair and Partner at Michael Best and Friedrich. "We have been fortunate to have an amazing leader in Ricardo Diaz for many years, and his passion and relentless drive has allowed the agency to help thousands realize their potential. The Board has carefully and deliberately planned for his retirement and knows the future is bright for UCC."
Ricardo Diaz, UCC's visionary leader, will retire in May 2020 after serving the last 17 years as the Executive Director, and several years previously in the late 1980s. Well known throughout Milwaukee for his solutions-oriented, collaborative and optimistic style, Diaz has led UCC through a period of remarkable growth. He joined UCC in 1984 in the agency's infancy. With his solutions-oriented approach, Diaz quickly reinvigorated the organization with a focus on accountability and measurable results. After ensuring a successful period of growth and stability, Diaz left in 1989 to begin a career with the City of Milwaukee.
When Diaz returned to his role in April 2003, after the retirement of UCC leader Walter Sava, he continued to capitalize on UCC's momentum. At the time, Bruce-Guadalupe Community School (BGCS) had an enrollment of 600. The public charter school now has an enrollment of 1700 students, making BGCS one of the largest K-8 schools in the state.
Gutiérrez will lead the UCC's comprehensive programs, including Bruce-Guadalupe Community School, UCC Acosta Middle School, and family supportive services alongside a tenured senior leadership team and more than 400 dedicated employees. Bringing a passion for education, broad management experience and a strong understanding of the community challenges and needs, Gutiérrez will officially take over the role as Executive Director on May 1, 2020.
Gearing up to celebrate 50 years of service in 2020, UCC serves clients on Milwaukee's south side in areas of education, youth precollege and prevention programs, elderly care, adult recovery services, neighborhood development.