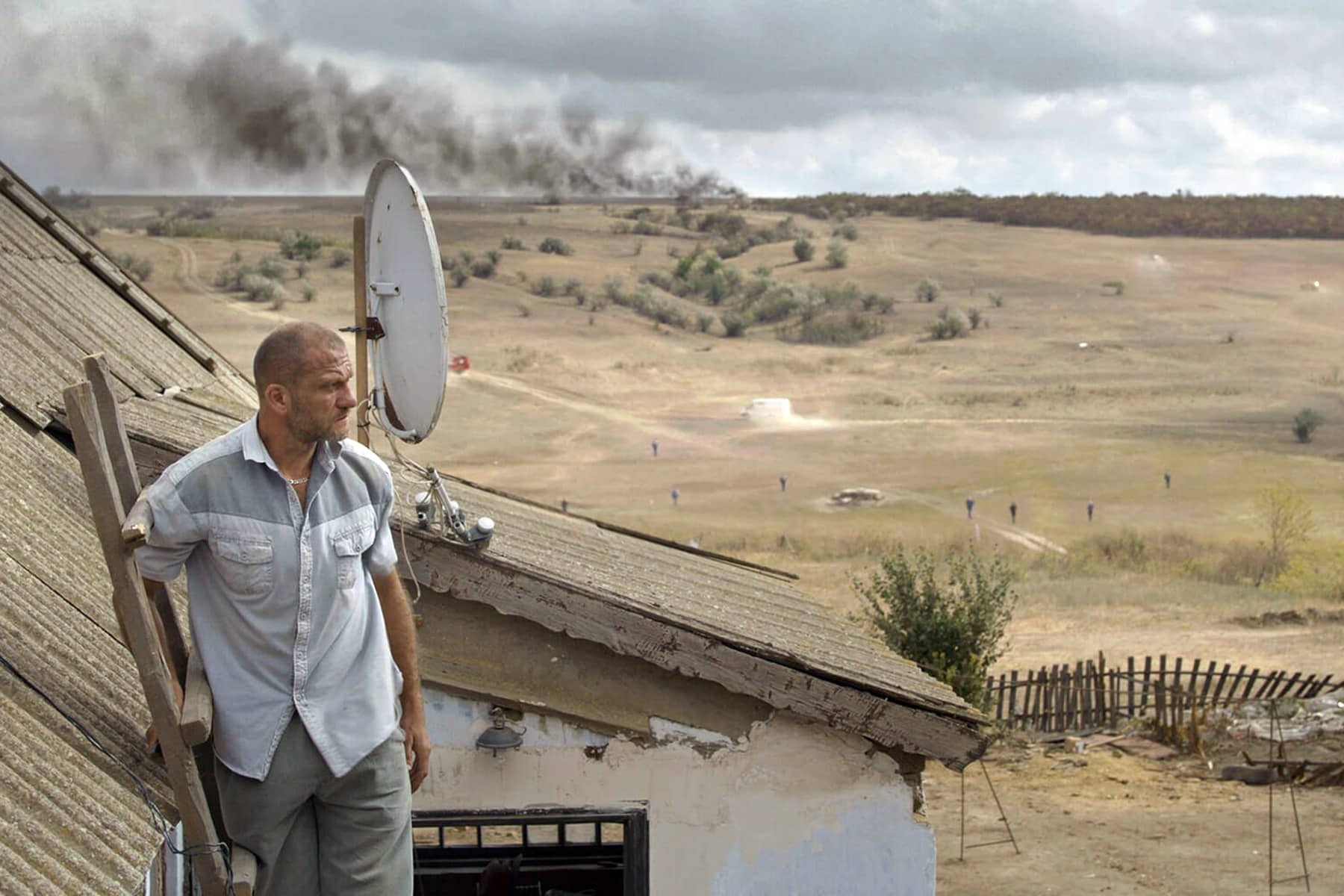 Milwaukee Film kicks off its 2022 Film Festival from April 21 to May 5, marking the first time since the COVID-19 pandemic that the signature cinema event will be held in-person and during its new release season.
Taking place at three cinemas, the Oriental Theatre, Avalon Theater, and Times Cinema, it is Milwaukee Film's second year hosting a spring festival after its fall schedule was changed in 2021. A variety of films will still be presented on a virtual platform, but organizers are excited to have audiences again sitting in theater seats.
"We are ecstatic to see all our festival friends back in our cinemas together, laughing and crying together, and letting conversation about films spill out into the lobbies," said Cara Ogburn, Milwaukee Film's Artistic Director. "This year's lineup will continue to offer something for everyone."
Returning to five theater screens means Milwaukee Film can once again offer a full slate of local, national, and international films, with hundreds of film titles available both in-person and virtually. The hybrid format provides additional access for film lovers who are not ready to return to the full cinema experience yet.
"We heard loud and clear that people appreciated the ease of the virtual offerings in 2020 and 2021, especially amidst many unknowns," said Ogburn. "This year's hybrid festival offers options for an all-virtual experience as well as in-cinema screenings of every program."
When features from around the world were selected for the 2022 Film Festival's lineup, organizers had no idea that Russia would launch an unprovoked invasion of Ukraine. So it was only by chance that the Ukrainian film Klondike was selected, after its won for Best Director at the 2022 Sundance Film Festival in January.
Set in July 2014 at the onset of the Donbas war, the film begins in the eastern Ukraine village of Grabove located near the Russian border. Irka and Tolik are a young married couple nervously expecting the birth of their first child, when their life is disrupted by the crash of flight MH17. The Malaysia Airlines Boeing 777 was shot down by a Russian surface-to-air missile, with burning wreckage landing literally in their backyard.
Between the plane's carnage and the stream of mourners, the village is quickly overwhelmed. As Tolik's separatist friends expect him to join their efforts, Irka's brother is enraged by suspicions that the couple has betrayed Ukraine.
Irka refuses to be evacuated even as the village gets captured by armed Russian forces. She tries to make peace between her husband and brother by asking them to repair their house, that was partially destroyed from a mortar accident caused by anti-Ukrainian rebels.
Klondike shows the toll of war on ordinary people. It premiered at the Sundance Film Festival on January 21 where it won the World Cinema Dramatic Competition for directing. At the Berlin International Film Festival, it won the second place in Panorama Audience Award category.
Before the full invasion of Ukraine began on February 24, writer and director Maryna Er Gorbach released a statement at the Sundance Film Festival weeks earlier.
"Since the war started on the Russian-Ukrainian border, I can't help but think of the women and children there. Of course, I cannot stop the war, but I would like to express my feelings about the struggle of a family living under occupation to survive no matter what. Klondike is a stand against the war machine artificially created by humans… And also… it is a dream of a morning without war."
As evidence continues to mount documenting Russian war crimes in Irpin, Bucha, Hostomel, and around the Kyiv region, the local Ukrainian American community has expressed interest in the Milwaukee premiere of Klondike.
Because the February invasion took place so soon after the film's release in Europe, most of the local community members have been unaware it. Organizers with the nonprofit Ukrainian Milwaukee hope the movie's showing will be an opportunity for filmgoers to learn more about Ukrainian culture and their struggle against Russia's brutality.
Credits
Original Title: Klondike
Film Type: 1st Feature as single director, 4th feature including Co-directed films
Genre: Drama
Country / Year: Ukraine, Turkey, 2022
Directed by: Maryna Er Gorbach (https://www.imdb.com/name/nm3372295/)
Screenplay by: Maryna Er Gorbach
Actors: Oxana Cherkashyna, Sergiy Shadrin, Oleg Scherbina, Oleg Shevchuk, Arthur Aramyan, Evgenij Efremov
Language(s): Ukrainian, Russian
Subtitles: English
Total Running Time: 100'
Festivals: Sundance IFF – Best Director World Cinema Dramatic Competition // Berlinale Panorama – Ecumenical Jury Award – 2nd Audience Award // Fribourg IFF – Critics Award & Jury Prize Best Film // Istanbul IFF – national competition // Cleveland IFF – competition // Seattle IFF – International competition // San Francisco IFF
© Photo
Milwaukee Film / ArtHood Entertainment GmbH