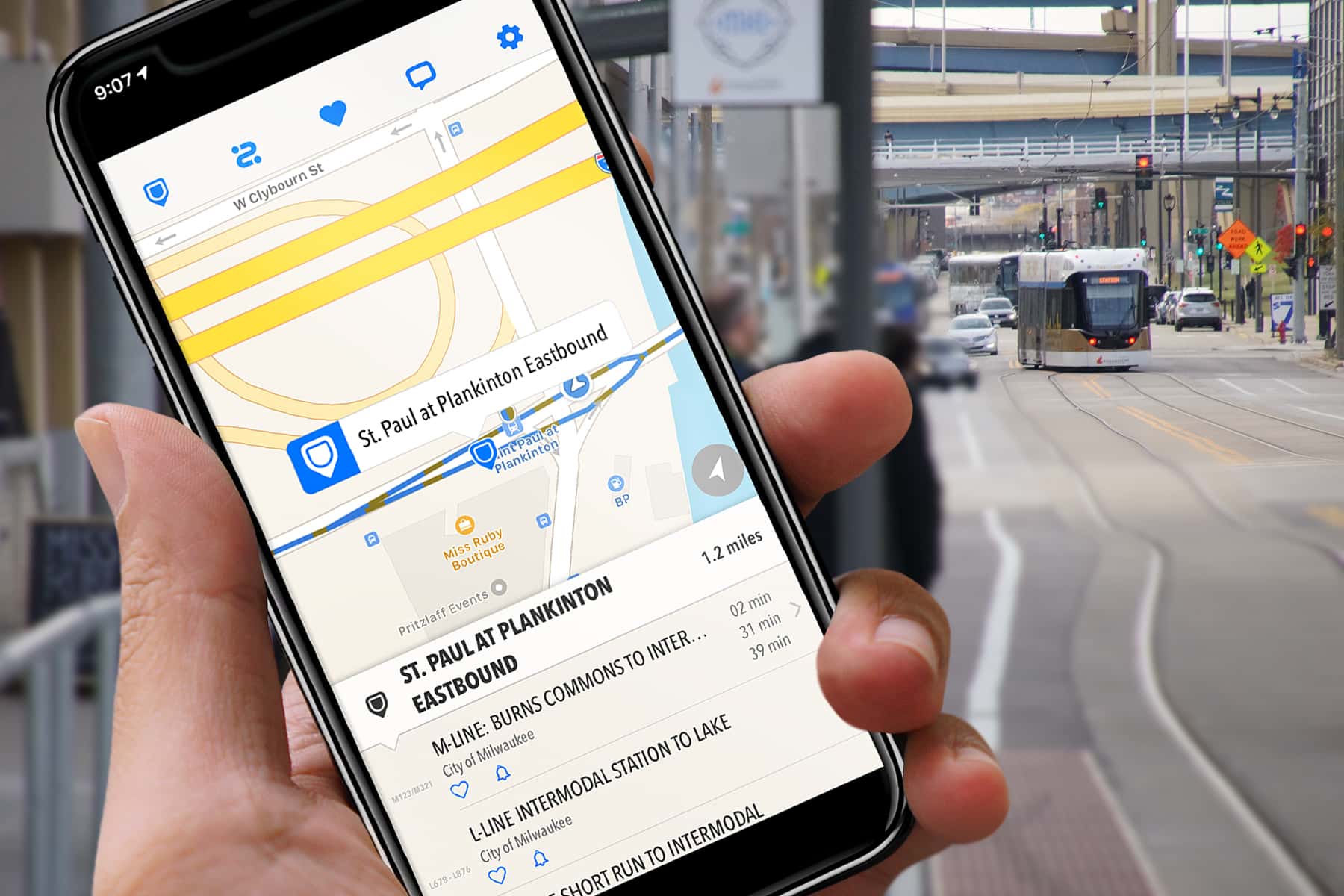 Riders of The Hop can now see the location of an approaching streetcar to better plan their travels, thanks to the release of real-time data on February 12.
The GPS-based information feed provides up-to-date positions for where streetcars are on the 2.1-mile route and when they will arrive at each stop, improving the passenger experience.
"With slower conditions on the road today, riders can start tracking the streetcars now to get a better sense of arrival times," said Jeff Polenske, Milwaukee Commissioner of Public Works.
Thanks to the launch of the TransLoc Rider app, riders can take advantage of the new service, that includes real-time positioning of all streetcars along the route, next vehicle arrival time estimates for each station, the ability to receive alerts when a streetcar is nearing a particular station and a platform for providing system alerts when service is impacted or delayed.
"We're still in the early stages of rolling out this real-time solution and will continue working to add additional amenities and monitor the system's accuracy, but given the inclement weather we're experiencing we wanted to get this asset into the hands of our riders as quickly as possible," added Polenske.
The free TransLoc Rider app is available to download for iOS devices on iTunes or for Android devices via Google Play.
The TransitApp, currently the leading mobile app for public transportation around the country, already makes it possible to track Milwaukee County Transit System (MCTS) buses and plan route transfers, including ride-share integration with Uber for "last mile" destinations. TransLoc's real-time data is expected to be included in the next couple weeks, making intermodal trips even more convenient.
"We're super excited about The Hop and will be adding it very soon to the app," said Kaj Huddart of Transit App.
Vehicle location information for streetcars can also be accessed via the web on either desktop or mobile platforms from The Hop's TransLoc status page: http://thehopmke.transloc.com.
Riders can additionally access arrival information via SMS by texting HOPMKE plus the Station Code to 41411.
Since it started public service in November 2018, The Hop's ridership has exceeded expectations. During the January Polar Vortex and heavy snowfall, the streetcar continued to operate from Burns Commons to Milwaukee's Intermodal Station, and served as a vital transit platform for downtown workers and residents.