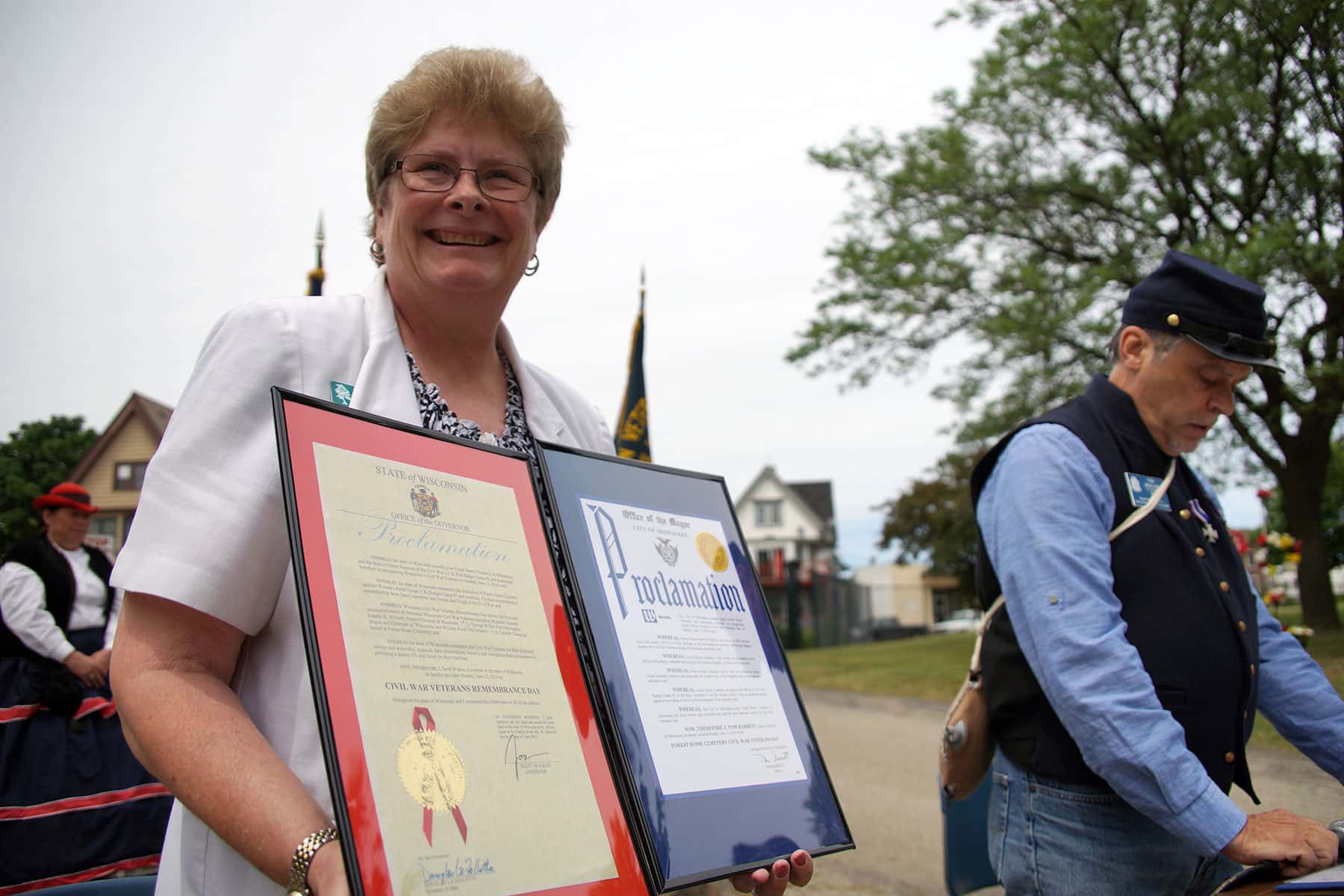 Forest Home Cemetery held its first burial in 1850 and has laid nearly 1,000 Civil War Veterans to rest throughout its grounds, the second highest number of Civil War Veterans among all Wisconsin Cemeteries.
Sunday, June 12, 2016 saw two official honors given to Forest Home Cemetery, in recognition of its history and service to the community. The unveiling of a marker from the Milwaukee County Historical Society was the result of efforts by descendants of veterans who fought for Wisconsin during America's most costly conflict.
"Forest Home Cemetery has earned the designation as an official Milwaukee Landmark and listing in the National Registry of Historical Places," said Mayor Tom Barrett, in his proclamation that the day be known as Forest Home Cemetery Civil War Veterans Day. "Forest Home Cemetery serves with the mission to honor Union Veterans, preserve and perpetuate the Grand Army of the Republic and provide patriotic education."
C.K. Pier Badger Camp #1 and Auxiliary #4 from the Sons of Union Veterans of the Civil War and the Woman's Relief Corps took part in the memorial dedication they helped organize. Tom Ludka and Margaret Berres also addressed the crowd to talk about the impact of their research. The two historical experts are credited with documenting and locating the Cemetery's Civil War veterans in just the past few years.
The second proclamation came from Governor Scott Walker, who recognized the day as Civil War Veterans Remembrance Day throughout the state of Wisconsin.
"Wisconsin Civil War Veterans Remembrance Day honors the lives and accomplishments of dedicated Wisconsin Civil War Veterans, including Brigadier General Erastus B. Wolcott, Surgeon General of Wisconsin, 1st Lt. George Wilbur Peck, Milwaukee Mayor and Governor of Wisconsin, and William Reed 29th Infantry, U.S. Colored Troops all buried at Forest Home Cemetery," said the governor in his proclamation.
One of the first two Wisconsin men killed in defense of the Union was Sgt. Warren M. Graham of the 1st Wisconsin Infantry, wounded at Falling Watters, West Virginia, on July 21, 1861. His wounds proved to be fatal a month later. Milwaukee's first military funeral was held for him at Forest Home Cemetery.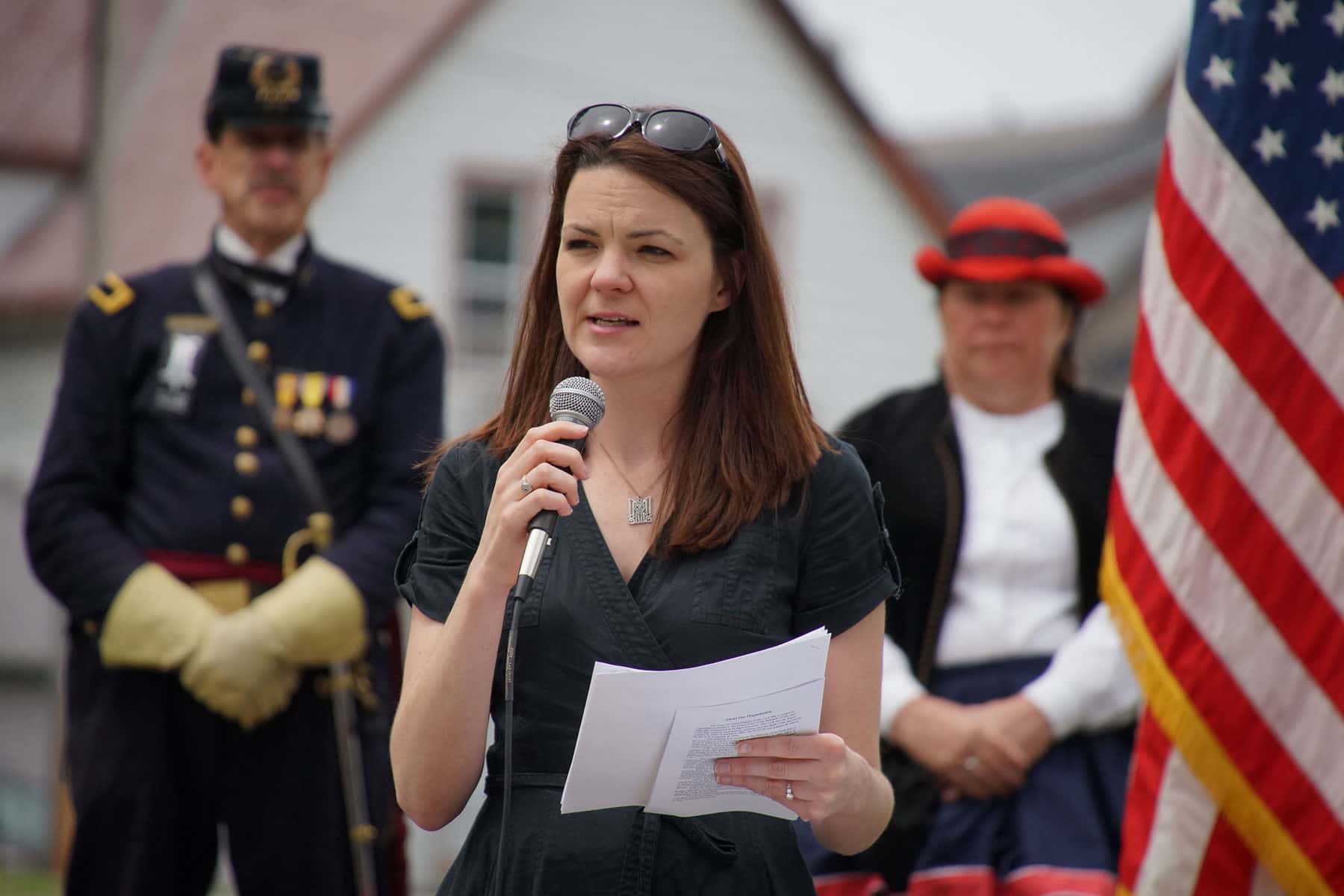 Read the article and view the photo essay that were produced as companion features for this news report.