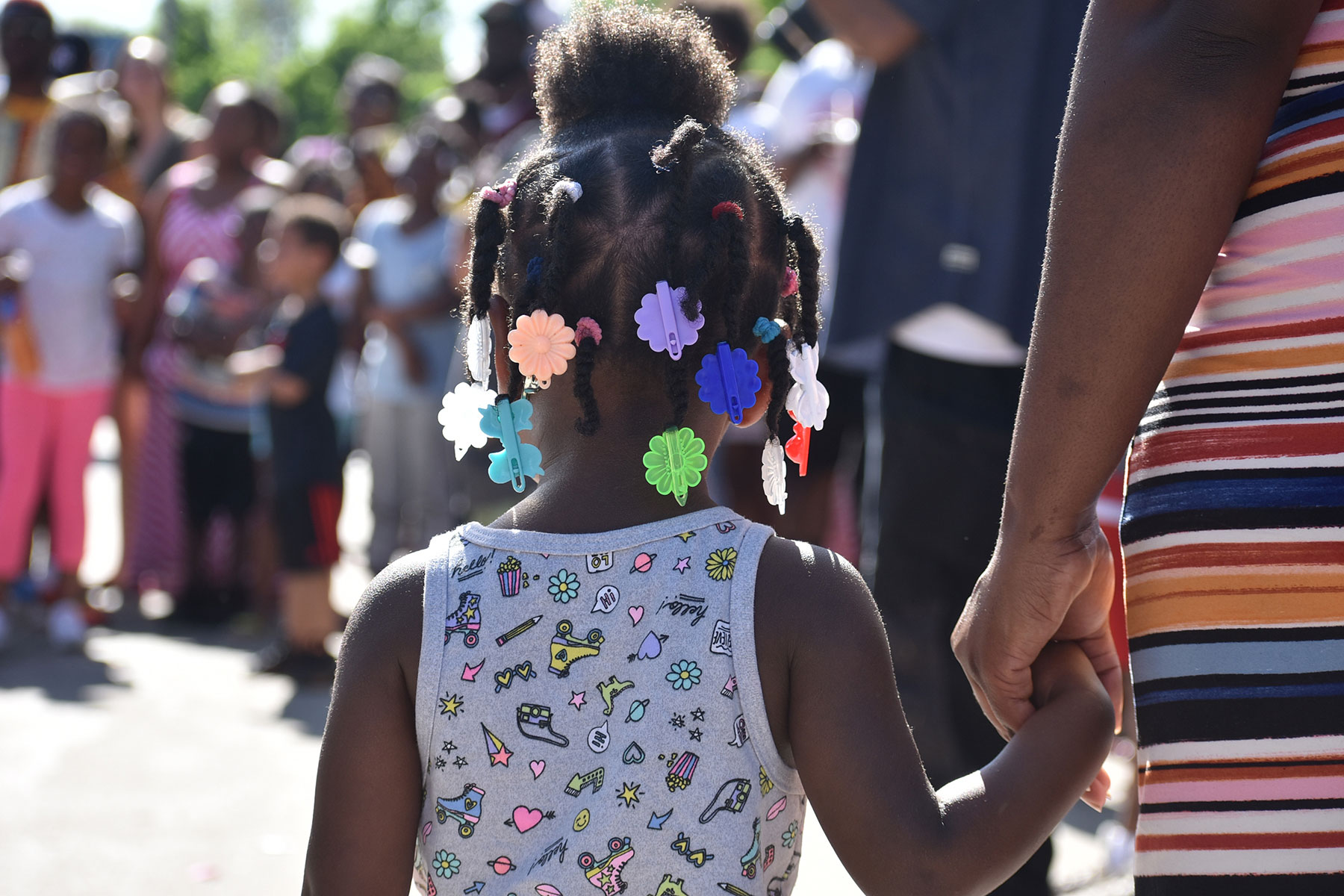 The seventh annual Heal the Hood block party was held next to Clinton Rose Park in the Harambee neighborhood of Milwaukee on May 26, attracting hundreds of area residents to the community gathering and resource fair.
Founded by Ajamou Butler, Heal the Hood MKE holds several outreach campaigns around the city each year. The 2017 block parties served more than 3,200 people. Each event presents a variety of vendors with free food, live entertainment, and an activity area for children.
"Heal the Hood is a campaign that strives to promote self-sustainability and non-violence. The block party and resource fair brings like-minded neighbors together as a community to create something positive," said Alderwoman Milele A. Coggs. "This year features information from lead in the water, the STD/HIV crisis, housing and home health care, to youth programs that will keep kids busy over the summer."
Alderwoman Coggs co-sponsored the May 26 event, at N. Dr. Martin Luther King, Jr. Dr. and W. Chambers, with the Office of Violence Prevention, Running Rebels, and WestCare Wisconsin, Inc.
Heal the Hood MKE celebrates the residents living in the urban community and provides resources to that help improve their lives. Music and visual arts have been an integral part of the healing atmosphere.
Art and the Magic Sketchbook, written and illustrated by artist Nick Hansen, was an example of positive storytelling on display at the event. Arty is a boy who has a magic sketchbook, and he uses it to escape into a secret world of imagination and love. After working many years as an educator, Hansen created the "Magic Sketchbook" as a safe place for kids to see the power of creativity.
"This story is designed to inspire being artistic, encourage conversations about art, and most importantly – to build a community of young creative minds," said Hansen.
The next Heal the Hood MKE is scheduled to take place at 10th and Center Streets on July 14, with more than 30 vendors planned.