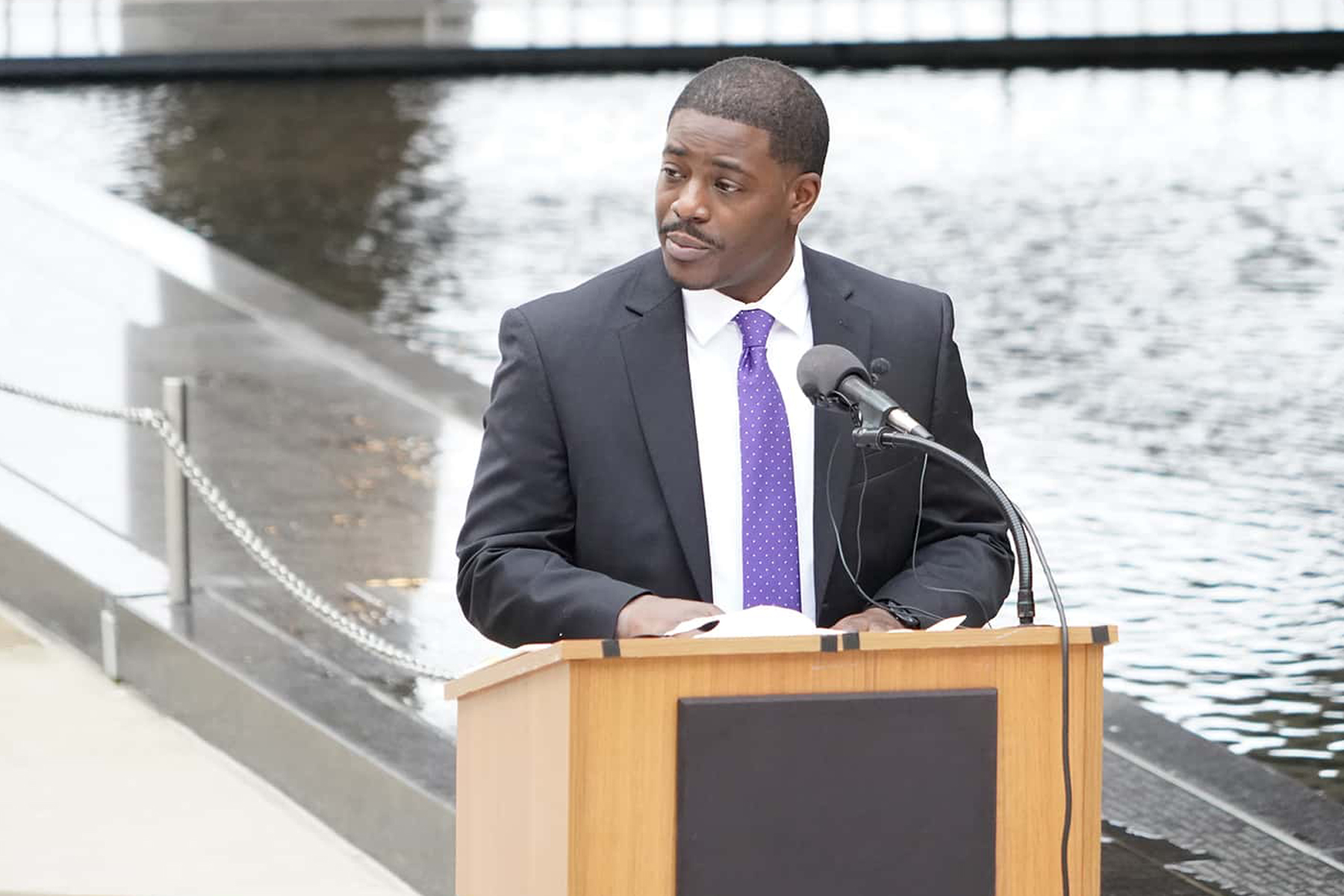 Milwaukee County Executive David Crowley announced the launch of the Small Business Initiative Grant program on September 17 to relieve local businesses adversely affected due to COVID-19, and the Community Resource Navigator Employment program to get Milwaukee County residents back to work.
Business owners facing immediate financial emergencies due to COVID-19 can immediately apply for the Small Business Initiative Grant program. Awards will be made to qualified businesses, with eligibility based on accurate and complete submission.
"At the beginning of the COVID-19 pandemic, very few of us expected to still be in such an intense fight against the disease six months later, but today we are still working hard to keep Milwaukee County residents safe and provide economic relief for those trying to keep their heads above water," said County Executive Crowley. "The relief programs we're rolling out today couldn't come at a better time as gridlock continues to stall the second round of federal aid. We have an opportunity to invest in equity by offering aid to diverse small businesses without access to large cash reserves or reasonable business loans. We know that businesses and workers that power the economy in Milwaukee County can't wait – they need help now."
Grants will be made in amounts ranging from $7,500 to $20,000. MEDC will use the funding to provide grants to businesses facing immediate financial pressure because of COVID-19. Priority will be given to businesses that include a letter of support from a member of the Ethnic & Diverse Business Coalition, a group of chambers of commerce supporting entrepreneurs of color, women, LGBT and veteran-owned businesses, and other historically under-served enterprises who do not have access to affordable capital.
"I am happy to see that Milwaukee County is looking out for area businesses and prioritizing the recovery of Black owned businesses as our community continues to navigate the pandemic, its aftermath, and the economic ruin its causes so many business owners and their families," said Ossie Kendrix, president and CEO of the African-American Chamber of Commerce of Wisconsin. "Many of our businesses are looking to other sources of assistance to see them through the rest of the year, so the Small Business Initiative Grant Program will be a welcome addition of needed resources."
Milwaukee County also invested $3.5 million of relief funds in the Community Resource Navigator Employment Program – a partnership with Employ Milwaukee and WRTP/BIG Step. The funds help add 275 to 300 additional employment opportunities and increase the number of placements in the program to approximately 200.
"It's clear that Milwaukee County sees small businesses and their workers as partners in keeping our community safe," said Marjorie Rucker, Chair of the Ethnic Diverse Business Coalition. "Having partners that want to help small businesses by eliminating financial pressures is helpful for business owners trying to keep their businesses sustainable while making health-conscious decisions that don't proliferate the spread of COVID-19. It's a sign that we're all in this together when it comes to keeping our community safe and prosperous."
Projections show that county financial needs could reach $300 million as direct costs, lost revenue, re-opening costs, and service needs continue to increase. Currently, CARES funding provides a temporary, stop-gap measure to address the immediate needs of the county and its residents.
"I'm happy to help provide immediate assistance to get people back to work and keep small businesses afloat, but we know that the demand for county services will continue to grow while our ability to pay for those services plummets as we project over $100 million in lost revenue for 2020 alone," added County Executive Crowley. "I continue to implore our state and federal partners to provide additional direct and flexible funding to Milwaukee County and enable us to effectively respond to the challenges caused by this pandemic."
The
Milwaukee Independent
began reporting on what was then referred to as the mysterious "Wuhan Virus" in January 2020. Other local media did not picked-up on the story until many weeks later. Our early features focused on the economic impact, social issues, and health concerns long before other Milwaukee news organizations even mentioned the coronavirus. Over the following year, we have published hundreds of articles about the pandemic and how it has affected the lives of Milwaukee residents. This extensive body of work can be found on our
COVID-19 Special Report
page, a chronological index of links by month. Our editorial voice remains dedicated to informing the public about this health crisis for as long as it persists.
For medical resources, please visit the
CDC's COVID-19 page
or the
Wisconsin Department of Health Services
. All editorial content published by
Milwaukee Independent
can be found at
mkeind.com/COVID19
. With a mission of transformative journalism, our staff is free from commercial bias and are not influenced by corporate interests, political affiliations, or a public preferences that rewards clicks with revenue. As an influential publication that provides Milwaukee with quality journalism, our award-winning photojournalism and features have helped to achieve a range of positive social impact that enriches our community. Please join our effort by entrusting us with your contribution. Your Support Matters -
Donate Now