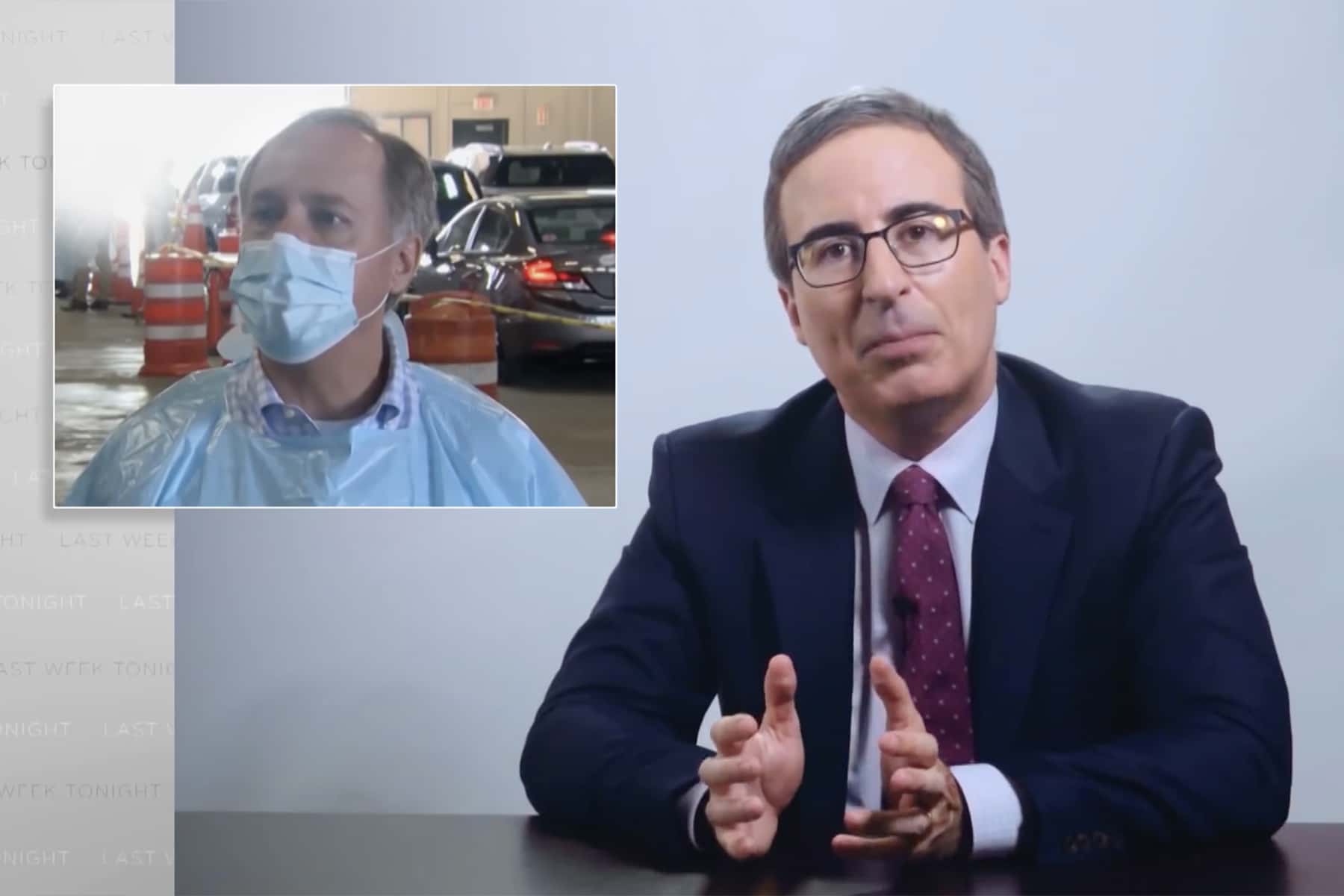 In the May 31 episode of HBO's award-winning show "Last Week Tonight," host John Oliver debunked the lies spread by President Trump about voting by mail and described how Assembly Speaker Robin Vos played politics with Wisconsin lives during the pandemic.
Beginning by unpacking what mail-in voting was, Oliver explained that Americans have been doing it securely since the Civil War. He also offered evidence to refute Trump's unfounded accusations, detailing both why voting by mail was necessary and why concerns about it were overblown.
Oliver said that because the COVID-19 pandemic would still be around during the presidential election in November, it was important to plan a safe strategy now for voting. As an example of the nightmare that could develop, he pointed to Wisconsin's April 7 election and Robin Vos 5:10 into the show.
Let's start with the fact that we actually have a pretty good lesson for just how badly an election during a pandemic can be bungled – thanks to Wisconsin. They held their primary just last month and it was absolute chaos. Partly because their democratic governor had tried to delay it, only to be thwarted by the Republican-controlled state legislature and the state supreme court. The Republican Assembly Speaker Robin Vos tried to reassure people that everything was safe while volunteering at a polling place. But something about how he delivered that message was a little unconvincing.

Question: "Do you think voting in person is putting people at risk today?"

Answer: "I don't. I mean, I look at this and say to myself that we have every single opportunity to be safe."

Do you robin? Do you? Because you're sending two very different messages there. Your mouth is saying 'don't worry everything's safe and cool.' But it's being slightly undercut by the fact your dress code is Chernobyl casual. And unsurprisingly, many didn't buy his assurances due to safety concerns. There was a massive reduction of polling sites in some big cities – with Milwaukee's 180 polling sites being reduced down to just five, resulting in massive lines. Adding to the chaos was the fact that a record number of mail-in ballots were requested and hundreds of which never arrived or arrived late.
Oliver cut to a segment of Tucker Carlson sharing Trump's lies on mail-in voting. He then refuted Carlson's arguments, calling them "completely wrong and deeply stupid." As an important battleground state in the 2020 national election, Wisconsin has been seen as a bellwether for many political issues this year. In the case of voting, the negligence of Vos and his co-leadership to keep the public safe has been used more as a cautionary tale by anyone who has a desire to see our democracy survive.
The
Milwaukee Independent
began reporting on what was then referred to as the mysterious "Wuhan Virus" in January 2020. Other local media did not picked-up on the story until many weeks later. Our early features focused on the economic impact, social issues, and health concerns long before other Milwaukee news organizations even mentioned the coronavirus. Over the following year, we have published hundreds of articles about the pandemic and how it has affected the lives of Milwaukee residents. This extensive body of work can be found on our
COVID-19 Special Report
page, a chronological index of links by month. Our editorial voice remains dedicated to informing the public about this health crisis for as long as it persists.
For medical resources, please visit the
CDC's COVID-19 page
or the
Wisconsin Department of Health Services
. All editorial content published by
Milwaukee Independent
can be found at
mkeind.com/COVID19
. With a mission of transformative journalism, our staff is free from commercial bias and are not influenced by corporate interests, political affiliations, or a public preferences that rewards clicks with revenue. As an influential publication that provides Milwaukee with quality journalism, our award-winning photojournalism and features have helped to achieve a range of positive social impact that enriches our community. Please join our effort by entrusting us with your contribution. Your Support Matters -
Donate Now