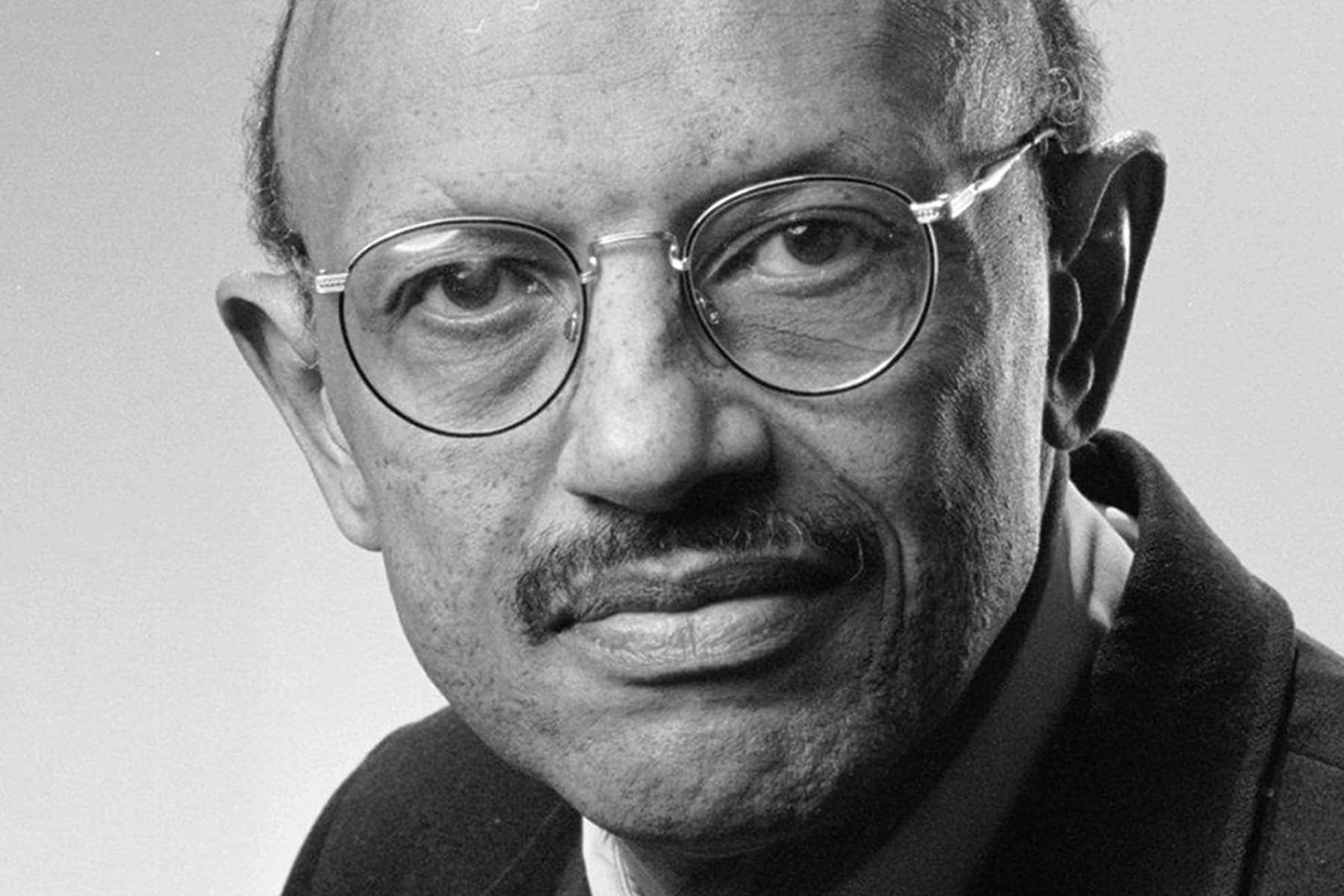 Harold Baron Jackson, Jr. was laid to rest at Forest Home Cemetery on February 17, under a blanket of snow. The memorial was held in the historic Landmark Chapel on the cemetery grounds. In attendance were two hundred friends, associates, and close family, including Milwaukee Mayor Tom Barrett and State Assemblyman Fred Kessler.
"He was a great community leader, and probably one of our smarted judges," said Rep. Fred Kessler during his memorial service reflection.
Tributes to an extraordinary life were shared during the service honoring Jackson's accomplishments, who in 1973 had become the first African-American male judge in Wisconsin, and second black judge after Vel Philips was appointed in 1971. Jackson passed away on February 14 after a prolonged stay in hospice care.
Forest Home Cemetery plans to work with the Jackson family to include him in upcoming tours that feature historic Milwaukee individuals. Remembering Jackson this way would be an honor to his legacy and an example of someone who fought to break through social barriers in our generation.
A prepared obituary offered details of Jackson's journey, who came of age during the trials of the Civil Rights Era.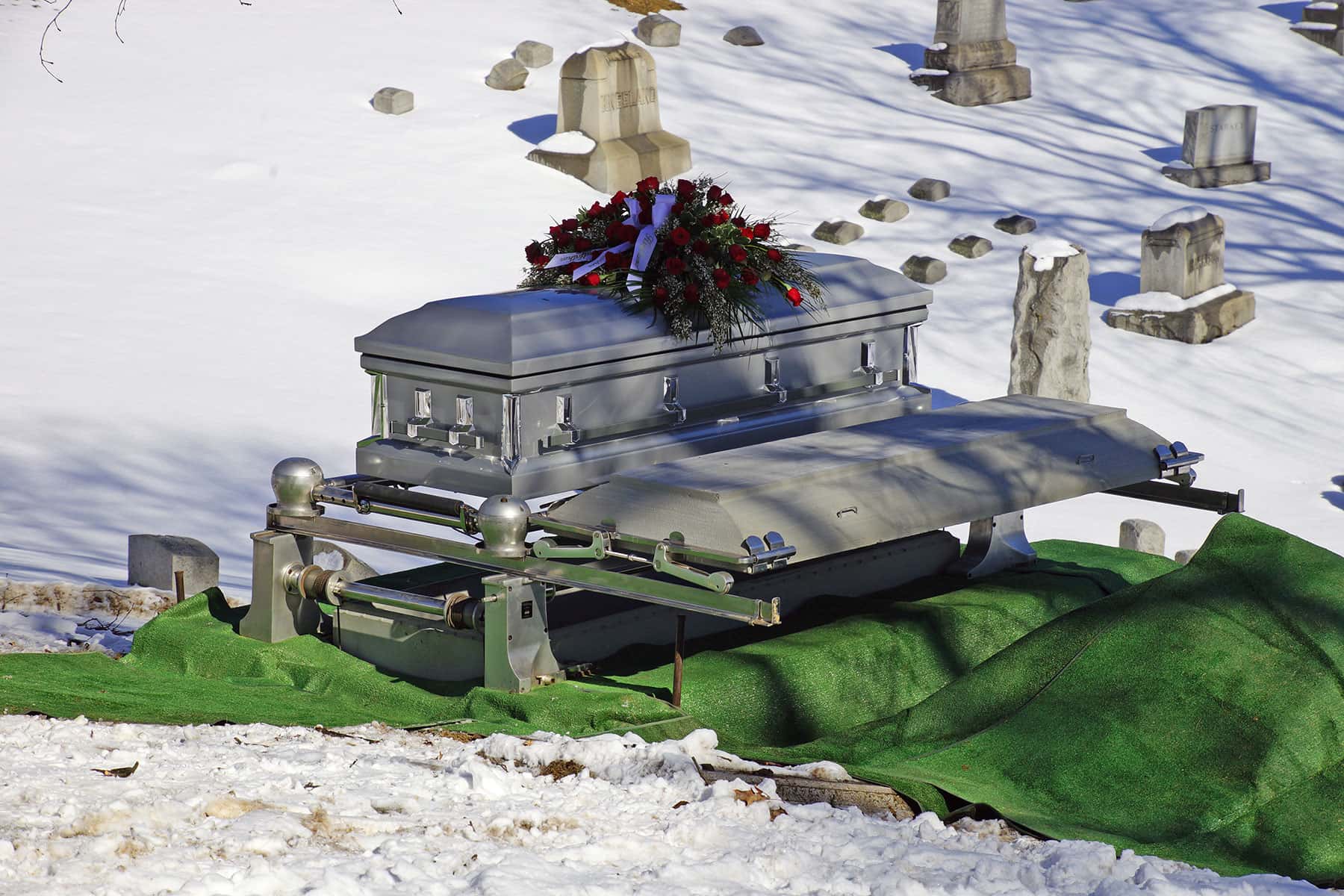 Born December 28, 1939 in Washington, D.C., Harold Baron Jackson, Jr. attended public school until the age of 13, when his mother, Julia Jackson, decided that the streets of Washington D.C. were not the place for her son to excel. Hal entered Lawrence Academy in Groton, Massachusetts in 1953 and graduated with the Class of 1957 after a distinguished academic and athletic career. He earned the nickname "Jet" Jackson as a star running back on the football team, and also lettered in Basketball and Baseball. His dual achievements in academia and athletics did not end in high school. Hal was offered a football scholarship by Marquette University, and when the football program was unexpectedly terminated, he was offered a basketball scholarship instead!
After high school, Hal was invited to tryout for the St. Louis Hawks of the National Basketball Association. Hal survived the final cuts and made the roster. Harold's father, Harold Jackson, Sr. called Hal and asked him to finish his education instead. While we'll never know what kind of NBA exploits may have awaited Hal, we do know the civic life of Milwaukee and countless of its citizens were profoundly and positively affected by his presence.
Harold attended Marquette University Law School, graduating in 1967. Hal chose the 4 year plan, as he was sidetracked by the birth of two children, Julia and Tiffany.
Hal was appointed an Assistant District Attorney under E. Michael McCann after his graduation. He served there until June 1969, when he decided to enter private practice. Hal and his partner Michael Clarke, opened the Law Offices of Jackson & Clarke, where their passion for their clients was legendary. Hal would always go the extra mile for his clients, even when there was no money to pay for his services; he always found a way.
Hal and Michael's partnership extended beyond the law. Alfie's Jazz Lounge was an opportunity for Hal to try his hand in business. Though short-lived, there was always good music, which was one of Hal's great loves.
Perhaps Hal's greatest contribution to Milwaukee was his tenure as President of the Milwaukee School Board, from 1970-1972. Hal's calm but inspired leadership guided the City during the tumultuous early days of desegregation. This position was the perfect marriage of Hal's two passions: education and equal opportunity. Hal left the Board before the end of his tenure, as a greater opportunity to advance these passions arose: appointment to the Bench.
Hal was appointed a Milwaukee Circuit Court Judge in 1972 by Governor Pat Lucy, becoming the first African-American male Judge in Wisconsin. Hal served in this position for 14 years.
His rise in the legal ranks was matched by a surprisingly rapid rise in a different arena. After taking up tennis in the mid-70s, he ascended to a state ranking in the mens 35 and under division within 4 short years of play. This love would carry through until his knees could carry him no longer, bringing accolades, trophies and rankings, spreading down to all of his kids, contributing positively to his long-term relationships both on a community, professional, personal and romantic level.
Hal left the bench in 1986 to become counsel at the Milwaukee Metropolitan Sewage District. In a very different way he began to impact the city during this phase of his life. Without elaborating on the sewers, it was during his time there that he was appointed Special Master to oversee implementation of the Consent Decree addressing overcrowding at the Milwaukee County Jail. His selection to serve in this capacity was a recognition of his judgment, the capacity to deftly and impartially determine who was released on to the city's streets and who remained behind bars.
His life was also enriched at this time with the birth of his third daughter Jaime, meeting his surviving wife Kathleen Davis and becoming the father to Kathleen's son Bryan. With these lives merging together, Hal entered a wonderful and rich second wind in terms of family and happiness.
While music, sports, cards, a good joke and intellectual sparring were always a very visible and active part of his life, Hal also had a quiet, humble and compassionate side. He was President of the Board of the Sojourner Truth House, involved with the National Association of Black Veterans and there are countless individuals in this city who he helped – either with free legal work, help with a speeding ticket or two (or three), encouraging someone to reach for a higher goal, improve their lives in some way, or in solving some kind of personal hardship. These were people where his actions made a significant difference in their lives, people who would not hesitate for a second to tell you how grateful they were – just that Hal himself never did that. That was simply part of what he did, not for a title, not for recognition, not for pay. He just stepped in to help where he could.
As a quiet champion, he will be missed.