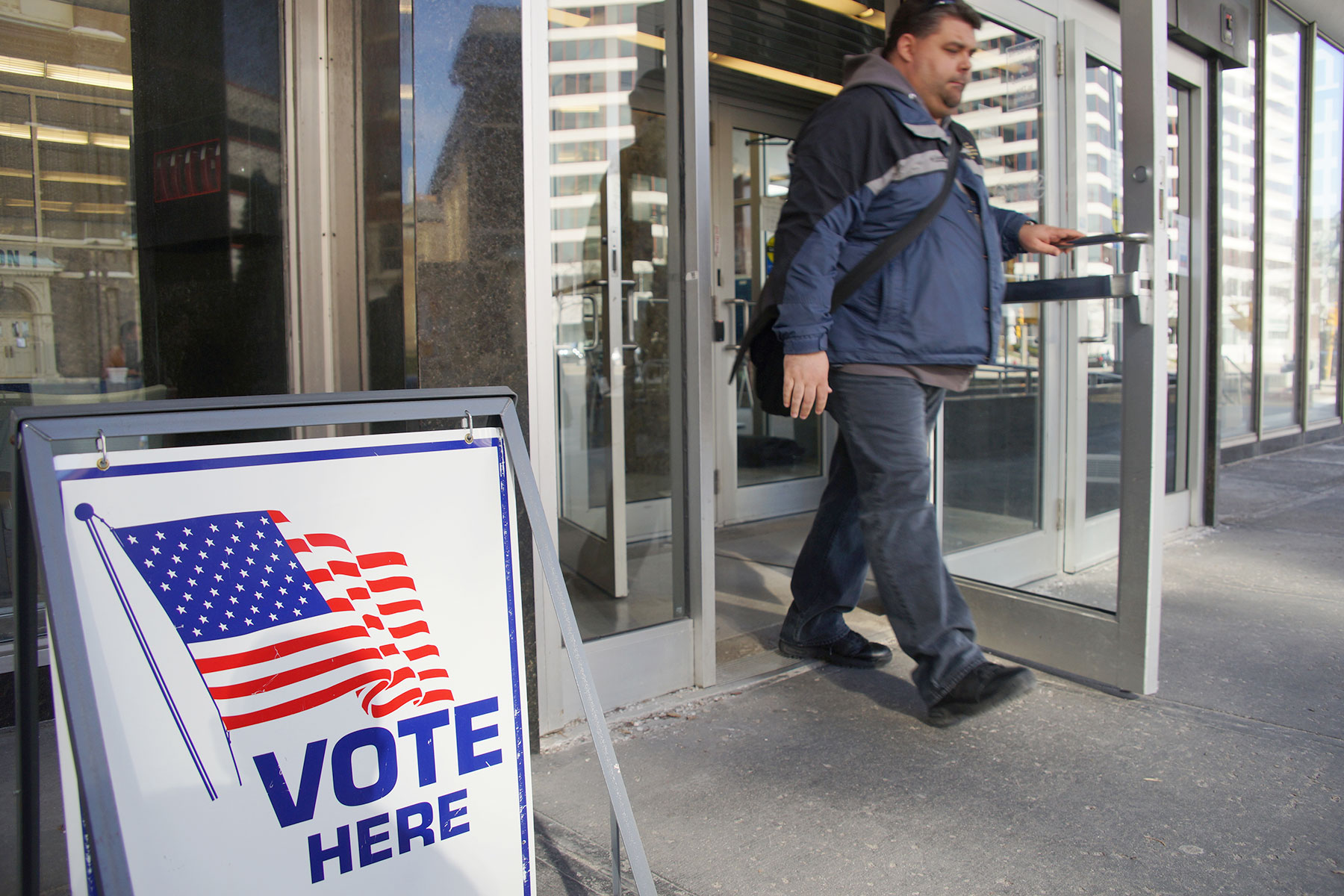 The general election for Wisconsin is April 5, but in-person absentee voting began on March 21 at the Frank P. Zeidler Municipal Building. A group of educators from the Milwaukee Public School (MPS) system gathered on Monday to cast their votes, and bring public attention to the early voting opportunity.
"This election is to important to sit out. The future of our city and schools is at stake," said Alex Brower, a substitute teacher at Bayview High School who came to vote early because he will not be able to on election day.
The Milwaukee Teachers' Education Association (MTEA) said that they came to support Chris Larson because his campaign position is against the State takeover of MPS.
With the new law requiring citizens to have a photo ID in order to cast a vote, MTEA is concerned that some people will be turned away from the polls.
"I don't want there to be any reason why people don't get a chance to vote," said Ingrid Walker-Henry, a MPS educator. "If there's a problem when they go to vote early they can work it out before election day. This election is to important, we need every vote cast to stand up for our kids and our communities."
MPS is moving to implement a community school model, in an effort to better engage and align resources centered on the self-identified, real-time needs of the areas where the institutions are based. Community Schools like Bradley Tech focus on the education of the whole child, with the understanding that a child belongs to a family, and that family lives and interacts within a larger community.
A community school is both a place and a set of partnerships between the school and other community resources. Its integrated focus on academics, health and social services, community development, and community engagement. This focus leads to improved student learning, stronger families, and healthier neighborhoods. Community schools offer a personalized curriculum that emphasizes real-world learning and community problem-solving.
City of Milwaukee residents can vote early as an in-person absentee from Monday to Friday, 8:30am – 7:00pm at the Ziedler Municipal Building, 841 N. Broadway, Room 102. In-person absentee voting for the April 5th spring election ends at 5:00pm on Friday, April 1. Voting is prohibited on weekends.