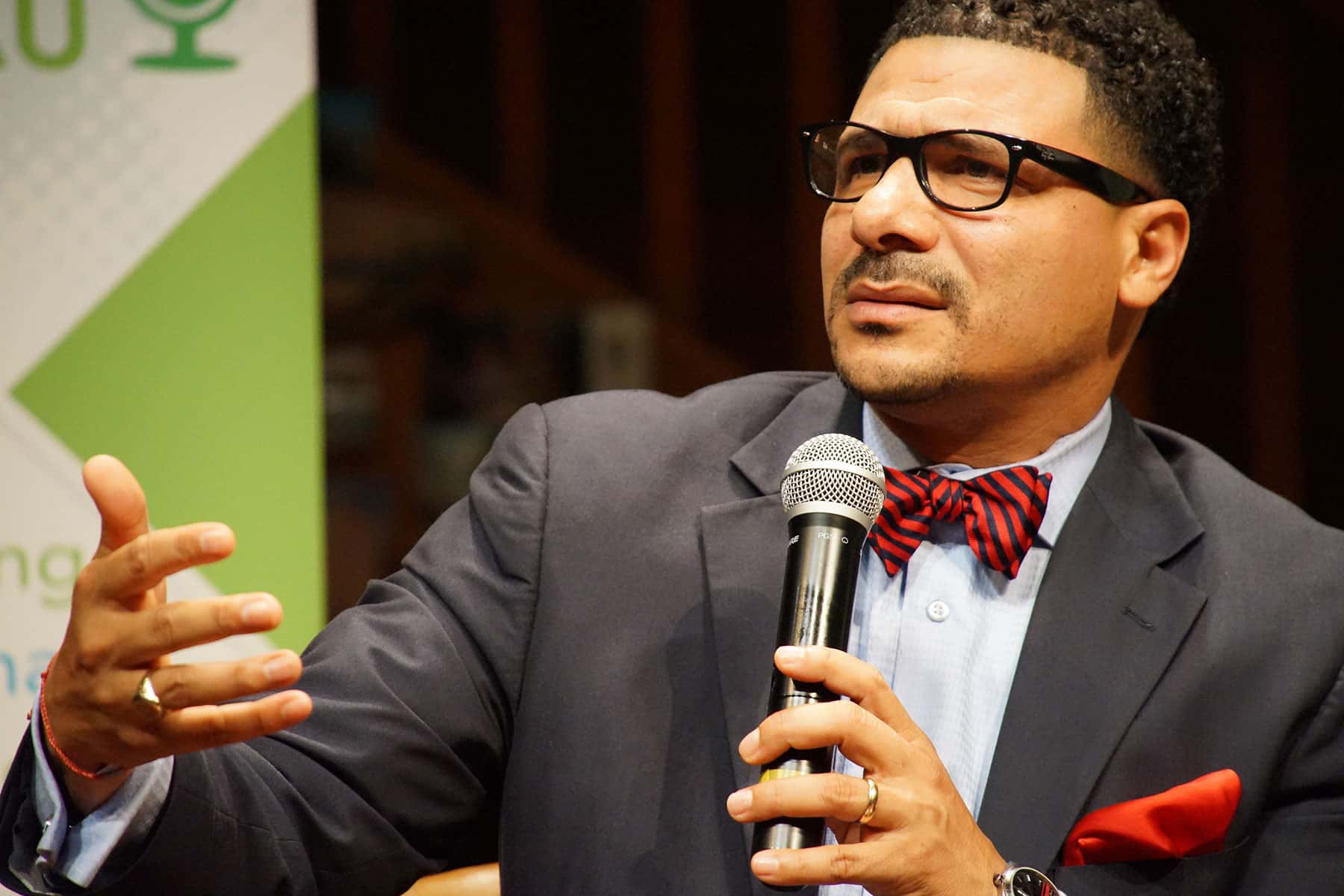 The Athena Speakers Bureau hosted "An Evening with Dr. Steve Perry" on November 14 at The Rep's Quadracci Powerhouse.
The theater was filled to capacity with an audience of academia, principals, school board members, business leaders, philanthropists, parents, students, community leaders, and elected representatives.
Moderated by Alonzo Kelly, CEO of Kelly Leadership Group, the event was followed by roundtable discussions about transforming Milwaukee communities.
The program opened with a performance by Chike Johnson, and a welcome by Kalan R. Haywood. Before introducing the guest speaker, Tammy Belton-Davis, CEO of the Athena Speakers Bureau and the event organizer, explained about the challenges she had with advocating for her son in the Milwaukee education system.
"I am a product of Milwaukee, and a product of MPS schools. I salute educators, I salute administrators, I salute everyone that works with young people every single day," Belton-Davis told the audience, "So to every person who is committed to the young people of the city, this is my 'why' tonight, my son Lunden. This is why were gathered here this evening."
The event speaker, Dr. Steve Perry, is an author, educator, and the founder and principal of the Capital Preparatory Magnet School in Hartford, Connecticut. The academic institution is considered one of the top schools in the country. Capital Prep has sent 100% of its predominantly low-income, minority, first generation high school graduates to four-year colleges every year since its first class graduated in 2006.
Passionate about producing positive change, Dr. Perry is a strong advocate of personal and civic responsibility in all aspects of life. He is one of the most talked about educators today, known for his innovation and drive to revolutionize education in America.
"At some point we have to be honest. And if we want our children to stand up and be bold and proud, we have to do it first," said Dr. Perry. "That means maybe you don't live in as nice of a neighborhood, and maybe you don't drive as nice of a car. Maybe you take some sacrifices upfront, so you can have your own voice for the rest of your life."
As a public speaker, Dr. Perry connects with his audience in a personal way that inspires and motivates the individuals to change themselves and their community. His focus has been to transform the lives of poor and minority children by providing them with access to a college education.
The mission of the Athena Speakers Bureau runs parallel to Dr. Perry's work, to develop transformational conversations, and connect those messages to communities and businesses, producing changes in lives and communities.
"An Evening with Dr. Steve Perry" was an example of bringing the community together in conversation, and why it was free to the public. Belton-Davis did not want there to be any economic barrier to prevent people from attending.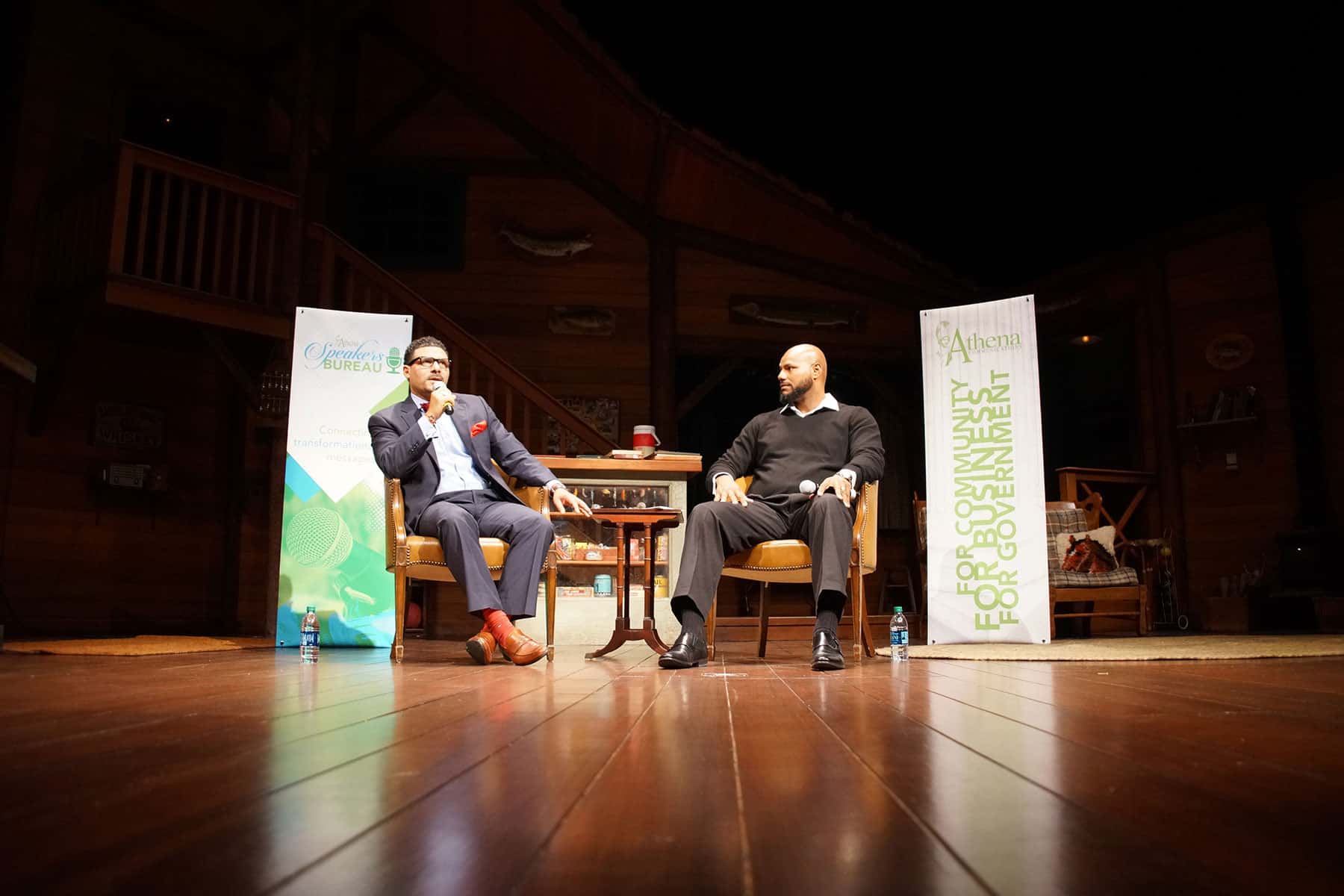 The Milwaukee Independent
Listen to the podcast and view the photo essay that were produced as companion features for this news report.