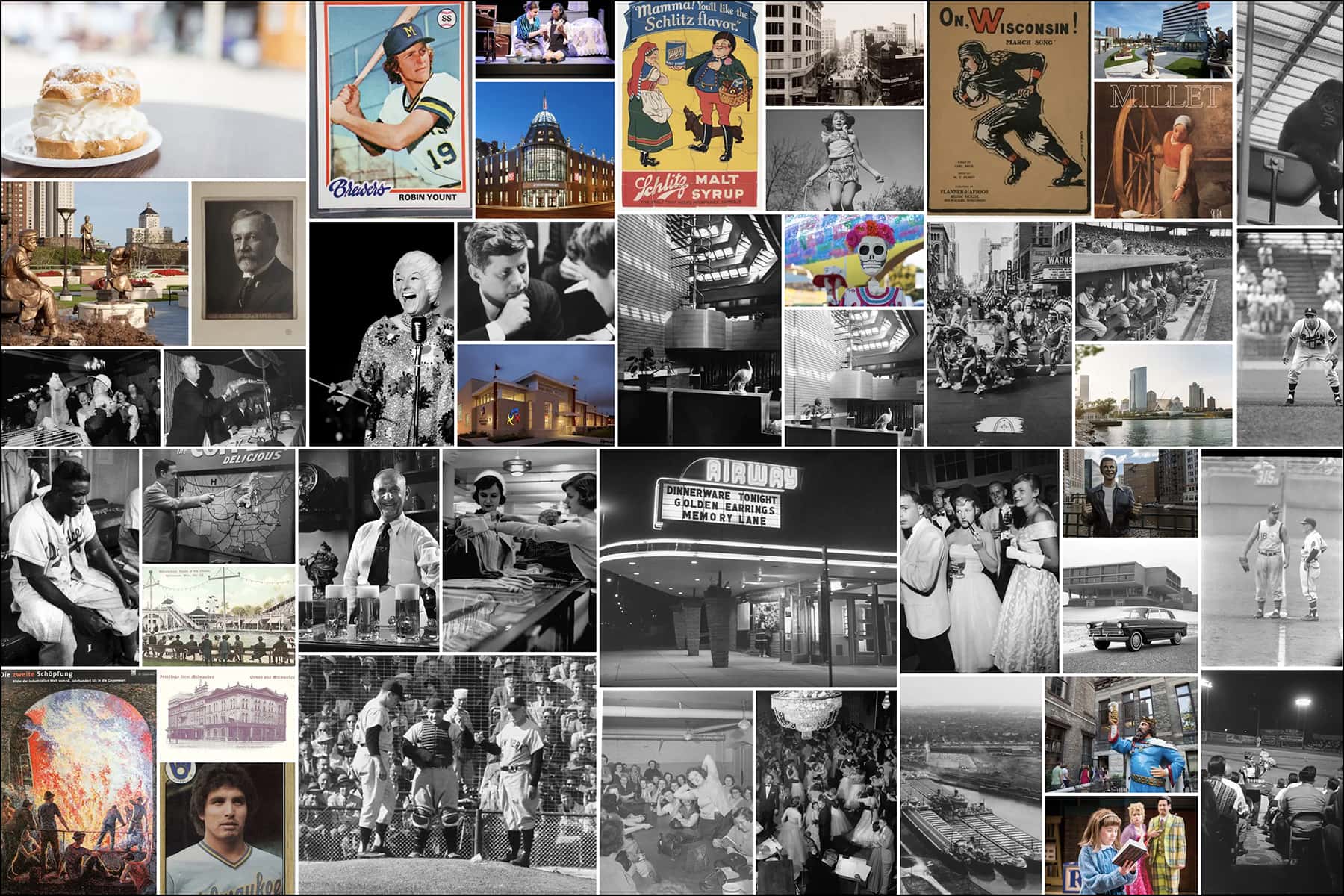 Google announced its partnership with 16 world-class Milwaukee institutions on July 30 to bring the city's culture, people and stories, past and present, online through its Google Arts & Culture platform and App at g.co/Milwaukee.
The platform allows anyone in the world can engage with organizations across the city and experience its celebratory culture. Milwaukee hosts more than 60 festivals in the summer alone.
"For too long, Milwaukee's world-class arts and culture has been among our best kept secrets. I'm thrilled that the Google Arts & Culture platform brings Milwaukee's talented creative sector to the entire world," said Mayor Tom Barrett.
With summer festivals and vacations on pause due to the coronavirus crisis, people anywhere can discover public art with Sculpture Milwaukee, student performances from the Milwaukee Youth Symphony Orchestra, fine art tours from the Haggerty Museum of Art at Marquette University, production shots from the Milwaukee Repertory Theater, murals from Imagine MKE, all in one digital location.
"Milwaukee's hardworking, unique people make the city a vibrant place," said Congresswoman Gwen Moore. "I am proud that Google Arts & Culture is recognizing the work of our artists and cultural institutions and making it accessible across Wisconsin and across the world."
Milwaukee is the first city in the Great Lakes region and second in the country to be featured as part of Google's global initiative to capture and share the unique culture of cities. Milwaukee joins the European cultural hotspots of Milan and Naples, Italy, Lyon, France, and Hamburg, Germany.
"We are excited to bring Milwaukee's culture and thriving art scene on Google Arts & Culture for anyone, anywhere to enjoy online" said Simon Delacroix, U.S. Lead of Google Arts & Culture. "From its murals and manufacturing to its breweries and fine art museums, Milwaukee's vibrant cultural scene deserves to be shared with a global audience. Thanks to our 16 local partners, we're proud to transport everyone to a virtual celebration of this great American city."
Google Arts & Culture partnered with 16 local organizations to bring over 2,000 artworks and artifacts from Milwaukee institutions online, curated into over 80 stories to allow anyone to dive into Milwaukee's culture and history. The project also includes 50 artworks captured in ultra-high resolution with Google's Art Camera, two 360-degree Street View tours of the Milwaukee Public Museum and Grohmann Museum at the Milwaukee School of Engineering.
"We're delighted to partner with Google Arts and Culture to connect the art in our collection with new and broader audiences, in Milwaukee and beyond," said Margaret Andera, Interim Chief Curator, Milwaukee Art Museum. "Google's platform enables us to share rich, in-depth stories about the Museum's art, architecture, and history."
The 16 participating institutions have brought together their stories and expertise to dive into the city's cultural DNA in a way that both Milwaukeeans and "outsiders" can appreciate. On the platform, visitors can:
Tour Milwaukee murals and meet local artists like Ken Brown, a stained-glass muralist currently working on a piece to honor essential workers
Search for Milwaukee's first hip-hop song through a digital exhibit from Radio Milwaukee
Discover the architectural history of the Milwaukee Art Museum in a new online exhibit
Meet Milwaukee's Poet Laureate Dasha Kelly Hamilton in an interview presented by local arts council Imagine MKE
Watch Keith Haring at work during his visit to Marquette University with the Haggerty Museum
Take a 360° virtual field trip at the Milwaukee Public Museum
Find Milwaukee's most Instagrammable locations with Visit Milwaukee
See performances from the musicians of the Milwaukee Youth Symphony Orchestra
Travel back in time to the Milwaukee of the 20s and 30s with Milwaukee County Parks
Learn the ABCs of Milwaukee with Matt Hrodey
Partners include: Milwaukee Art Museum, Radio Milwaukee, Visit Milwaukee, the Grohmann Museum at MSOE, the Harley-Davidson Museum, Imagine MKE, Sculpture Milwaukee, the Haggerty Museum at Marquette University, Milwaukee County Parks, Milwaukee Repertory Theater, Milwaukee Public Museum, Charles Allis Art Museum, Milwaukee Youth Symphony Orchestra, First Stage, the Chudnow Museum of Yesteryear, and the Milwaukee Institute of Art and Design.
Visitors can experience Milwaukee by downloading Google Arts & Culture's Android or iOS app or by visiting Google Arts & Culture.