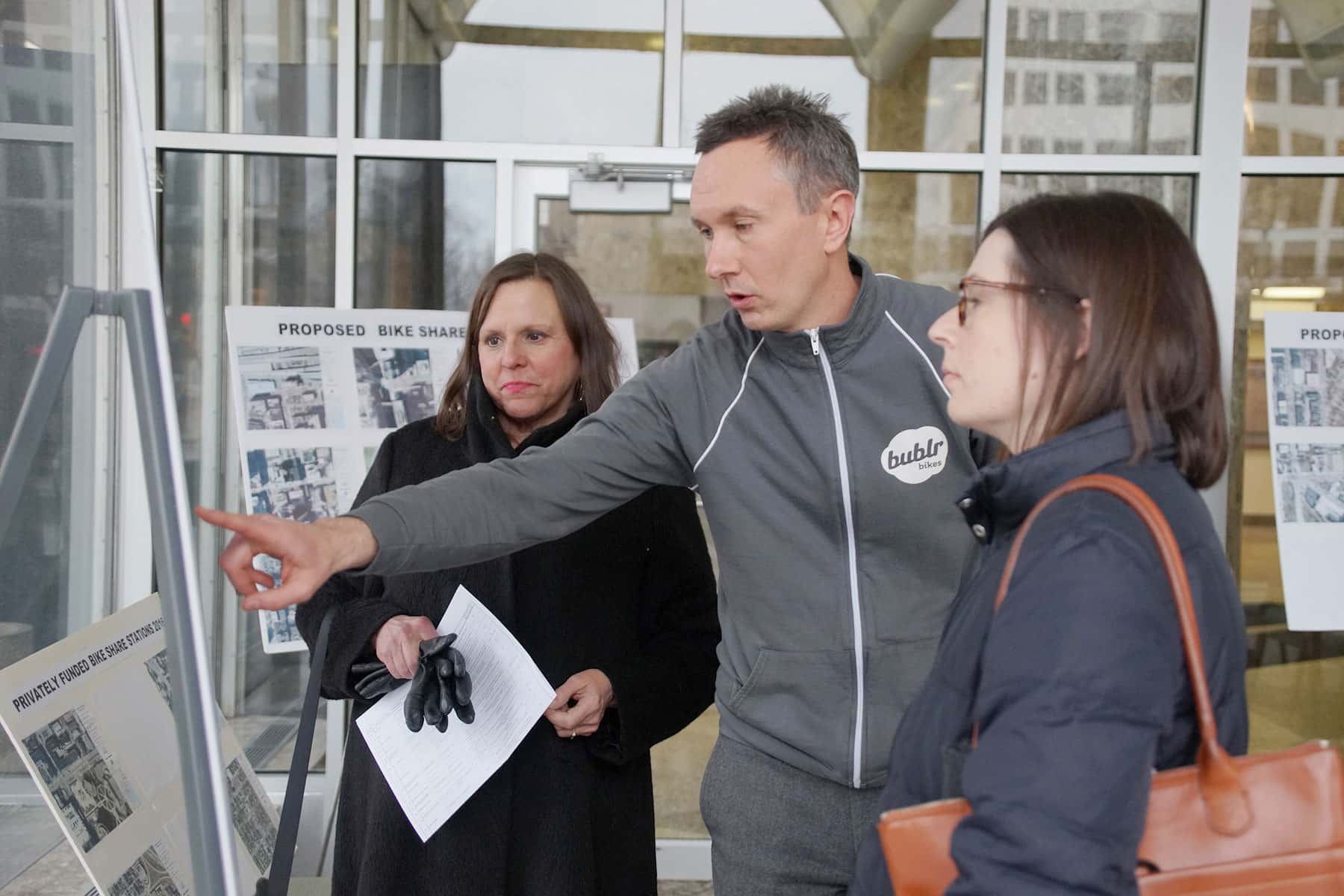 Kristin Bennett, bicycle and pedestrian coordinator for the City of Milwaukee Department of Public Works (DPW), outlined a development plan for new bike sharing stations around the city at a public information meeting on February 23.
In the meeting held at the Zeidler Municipal Building downtown, Bennett explained that the proposal would see 32 additional locations reaching as far South as Bay View, and applauded the partnership between the city and Bublr Bikes.
"We see this as our most important year yet," said Bublr Bikes Executive Director Kevin Hardman. "With our expansion of locations at the end of 2015 and now in 2016, we are truly reaching deeper into Milwaukee neighborhoods and touching more lives."
Milwaukee Mayor Tom Barrett gave a brief introduction to the crowd in attendance, stating that he favored "a steady as she goes growth pattern" as the program moved beyond supporting the core downtown area. Mayor Barrett welcomed public input to assist city staff in the planning and implementing process, for a bike sharing system that would continue to serve the needs of the community.
The new stations proposed would be in addition to the 28 stations currently in place around the City of Milwaukee, and the six stations already scheduled to be installed in spring 2016. Included in the expansion plan for service downtown and in surrounding neighborhoods are sites at the UWM Student Union, Burns Commons, Astor & Juneau, North & MLK, MATC, Public Museum, King Park, S. 2nd & Virginia, Lincoln & KK, and Superior & Russell.
Bublr Bikes, the city's non-profit partner in the local bike share system, continues to reach out to community supporters to raise private funds for more bike stations and management of system operations.
Milwaukee received a $1.6 million federal Congestion Mitigation Air Quality (CMAQ) grant to install new Bublr Bikes share stations in 2015 and 2016. Rules for using federal transportation funding for this project require that the proposed station locations must be reviewed for historic and various environmental impacts, and then approved by the state of Wisconsin before installation. The city also must share the proposed station locations with the public for comment.
"We are in this for the long run," said Hardman, "and we want to create a reliable service that will allow people to get around Milwaukee. We are excited for the opportunities this year to provide service for significantly more riders, and expect it to be our biggest ever."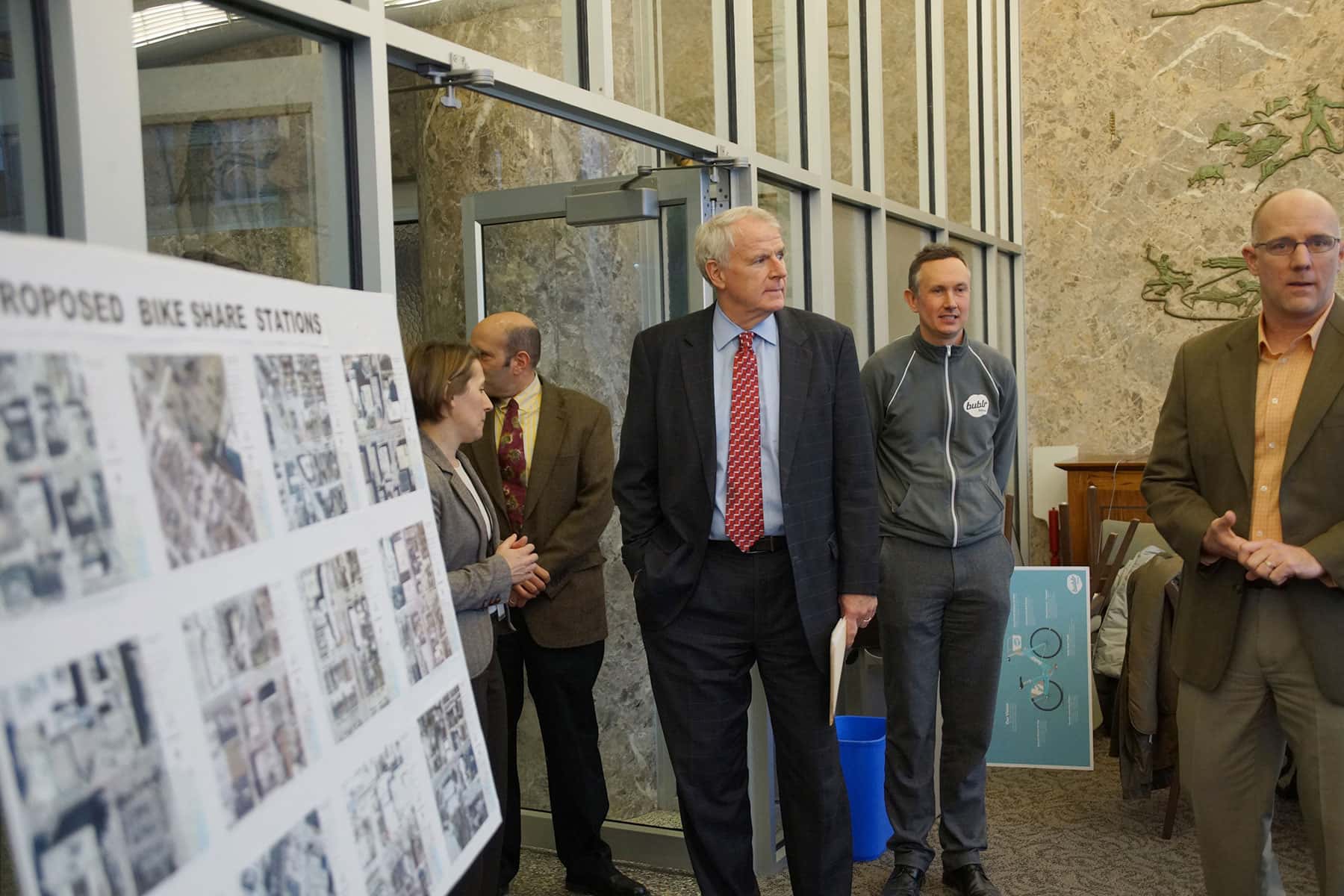 If approved, these new stations would be scheduled for installation in this summer and fall. The public has until March 4th, 2016 to share comments and suggestions by eMail or completed Public Comment Form.