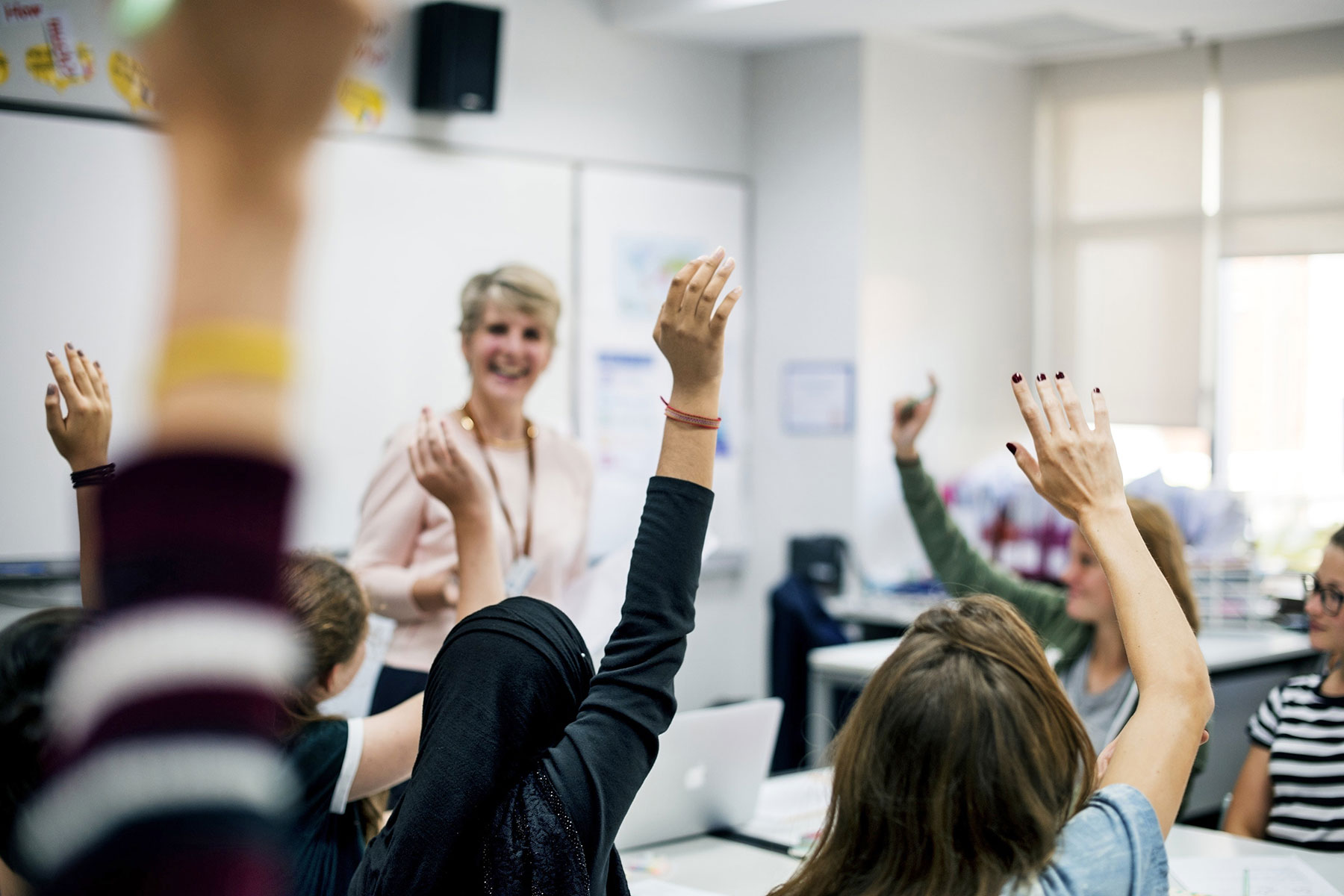 The Milwaukee Public Schools (MPS) Board and administration is currently in the process of considering budget options. One of the proposals is to limit busing to a seven mile radius for city-wide specialty schools, in effect, making them no longer city-wide. The savings on this proposal would be relatively minimal, and the effect on programs that bring credit to our public school system would be major.
I am especially concerned about the crippling effect such a cut would have on the language immersion programs. The language immersion programs are among the few schools where something near racial balance still serves as a model of the world we want. It is the world the MPS Board seemed to value in naming schools after the Honorable Vel Phillips, Attorney Lloyd Barbee, and my husband, Father James Groppi.
This was among the points I made when I spoke at the budget committee meeting on April 17. I named Vel Phillips not knowing that she had died that day. I named her probably at just about the time the news broke that she had passed. I like to think her spirit was with me.
My husband and I chose Milwaukee French Immersion School (MFIS) for our children. We did so even though neither of us spoke French, because research showed that children who learn a second language early in life score significantly higher on tests for creativity. As they learn another way to say things, they pick up the notion that there are always another ways to do things. It was among the best decisions we made as parents.
We not only found a welcoming, high quality school for our children, we found a community. When my husband was diagnosed with brain cancer a little over a year later, the teachers at MFIS pitched in to help us get by, bringing over meals, and sometimes babysitting. So did other parents.
All three of my children gained academic skills that enabled them to do well through college and later in graduate school. All three have also used their French skills, sometimes in unexpected times and places.
My son was an Army reservist deployed to Iraq and Afghanistan. Already speaking two languages made learning a third easier, and so in Iraq he taught himself some basic Arabic. In Afghanistan, there were Turkish soldiers and workers also stationed at Bagram Air base. The Americans could not speak Turkish, the Turks did not speak English, but some of them spoke French, and so did my son. That opened a channel of communication.
My second child majored in French and Women's Studies, and spent her junior year in Senegal where French is an official language. Her host family spoke French with her when she first arrived, but when she acclimated to her new situation, they told her they usually speak Wolof at home, and so she learned Wolof, a process again made easier by her language background. This daughter later worked in Japan as a classroom assistant in both English and in French classes.
I visited her there, and in a restaurant in Kyoto, she signed the list waiting for tables using Japanese characters for Christine. When the host, a tall young white man, called her name and we stepped forward, he spoke to her in French, and she replied in French. Since Christine is a common name in France, he assumed she was French, and her fluency and accent seemed to validate his assumption.
He asked about her home in France. I'm not French, she said. Belgian? He asked. He was Belgian. No. Canadian? No. Then what, he asked, are you? American, she said. He could not believe her.
The oldest of my three children uses her French now as a first grade teacher at MFIS. Her children attend MFIS. When her oldest child was about to be born at St. Mary's Hospital, she looked up and saw the Ob-Gyn resident who would be assisting at the birth. Any fear Anna had about childbirth evaporated. She saw her friend from MFIS school, Camille Words, and it relaxed her.
Successful MFIS grads are everywhere. They are everywhere being successful at a wide range of careers.
Camille's uncle Jimmy Pierce was one of the original Milwaukee Commandos who led the open housing marches. This uncle, my friend, took my son on his first fishing trips after his dad died. This is the way community is built, when lives criss-cross and intersect at various points for various purposes, starting very young. The language immersion programs help in this way to build the Milwaukee community we need.
When Anna started to teach at MFIS, in her class was the daughter of her friend from the days they were both students at MFIS. Also in her class was the grandson of my friend from the open housing marches. When she submitted a proposal for classroom supplies to Donors Choose, one of the people who donated was an MFIS classmate. The young man who is now a lawyer and volunteers in a program in Africa where his legal expertise is useful, and his language skill increases his ability to help.
The language immersion programs were started as a way to integrate the schools. That is still an important goal. Now we also have experienced other benefits in all the ways these schools have both a community and a world-wide impact.
I want that success as a choice for all Milwaukee children and for my grandchildren, and I thought they would have it. But the seven mile circle that the MPS proposal would draw around the current MFIS building excludes my grandchildren, most of Bay View, and the far Northwest side of Milwaukee.
This proposal endangers one of the best innovations MPS has ever had. There are other budget categories where cuts can be made. I continue to urge the Board not to turn the district's back on the value of integration, and the value of second language learning. It is our civic responsibility to reject this proposal.