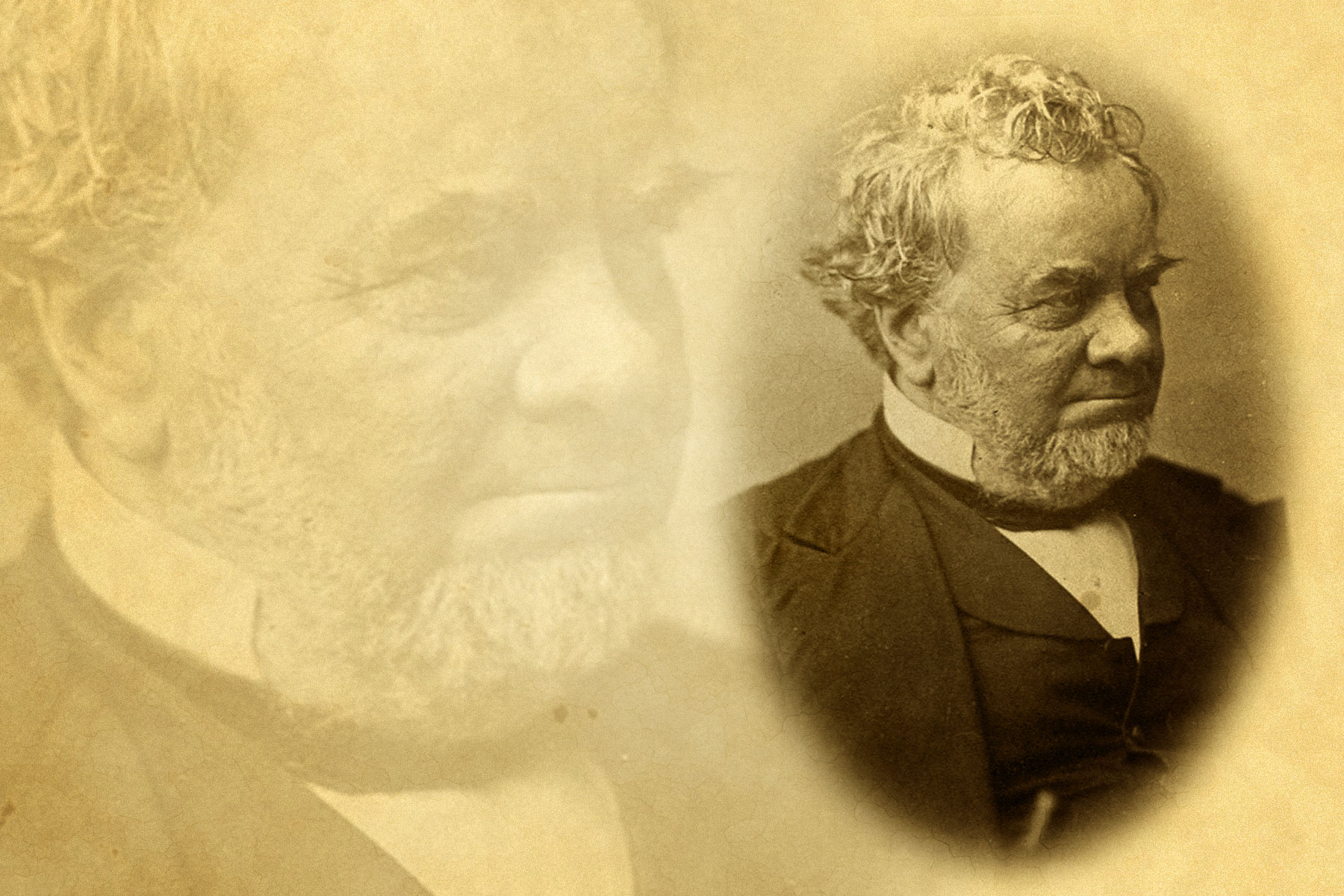 Today is the future from a century ago. During that bygone era, would young leaders of industry, government, health care, and education in Milwaukee been able to imagine the generational impact their lives would have on the city we live in today?

Hans Crocker was born in Dublin, Ireland; his family subsequently migrated to the U.S. settling in Utica N.Y. where he received his basic education. Upon completion of his education he travelled to Chicago and studied law. One became a lawyer by studying with a member of the bar and then qualifying to be admitted to the bar. He practiced law in Chicago for about a year and then came to Milwaukee in 1836, Wisconsin's first year as a U.S. Territory. He quickly became the personal aide to Governor Dodge, Wisconsin's first governor.
In Milwaukee Crocker's first job was as editor of the Milwaukee Advertiser, Milwaukee's first newspaper that was owned by Byron Kilbourn. The paper served as vehicle to sell Kilbourn's properties on the west side of the Milwaukee River, then known as Kilbourn Town. Crocker eventually left the paper and entered into private law practice, first with Horatio Wells and then with John Tweedy. By 1844 Crocker had become active in local and state politics serving two terms in the territorial assembly and ended his practice of law. By 1853 he would serve as Mayor of Milwaukee for a one year term, making him Milwaukee's first Irish mayor. His political experiences would serve him well.
By 1850 Crocker was active in the Milwaukee business community serving as director of two toll road enterprises and became the early leader of the Milwaukee Gas and Light Company. However, his career would be ultimately defined as working for Alexander Mitchell and railroads that Mitchell would be involved with. In many respects Crocker was Mitchell's personal lawyer and was well known for his ability to arrange and impact both the political and legal issues affecting Mitchell's enterprises. James Buck in his book, Pioneer History of Milwaukee (1890), characterizes Crocker as a "real wire puller" and active in all the early politics of Milwaukee.
An interesting fact associated with Crocker is that he was a founding member of the first Episcopal Church in Chicago, St. James in 1834, as well as a founding member of Milwaukee's first Episcopal Church, St. Paul's where he and his wife attended. His wife was Augusta Potter, also from New York, whose two brothers would become Bishop's in the Episcopal Church, one in New York and one in Pennsylvania. His in-laws would move to Milwaukee in 1842 to live with their daughter and son-in-law and Augusta's father, Paraclette Potter would become the Senior Warden of St. Paul's when the church founded Forest Home Cemetery in 1850.
June 11, 1875 – March 16, 1889