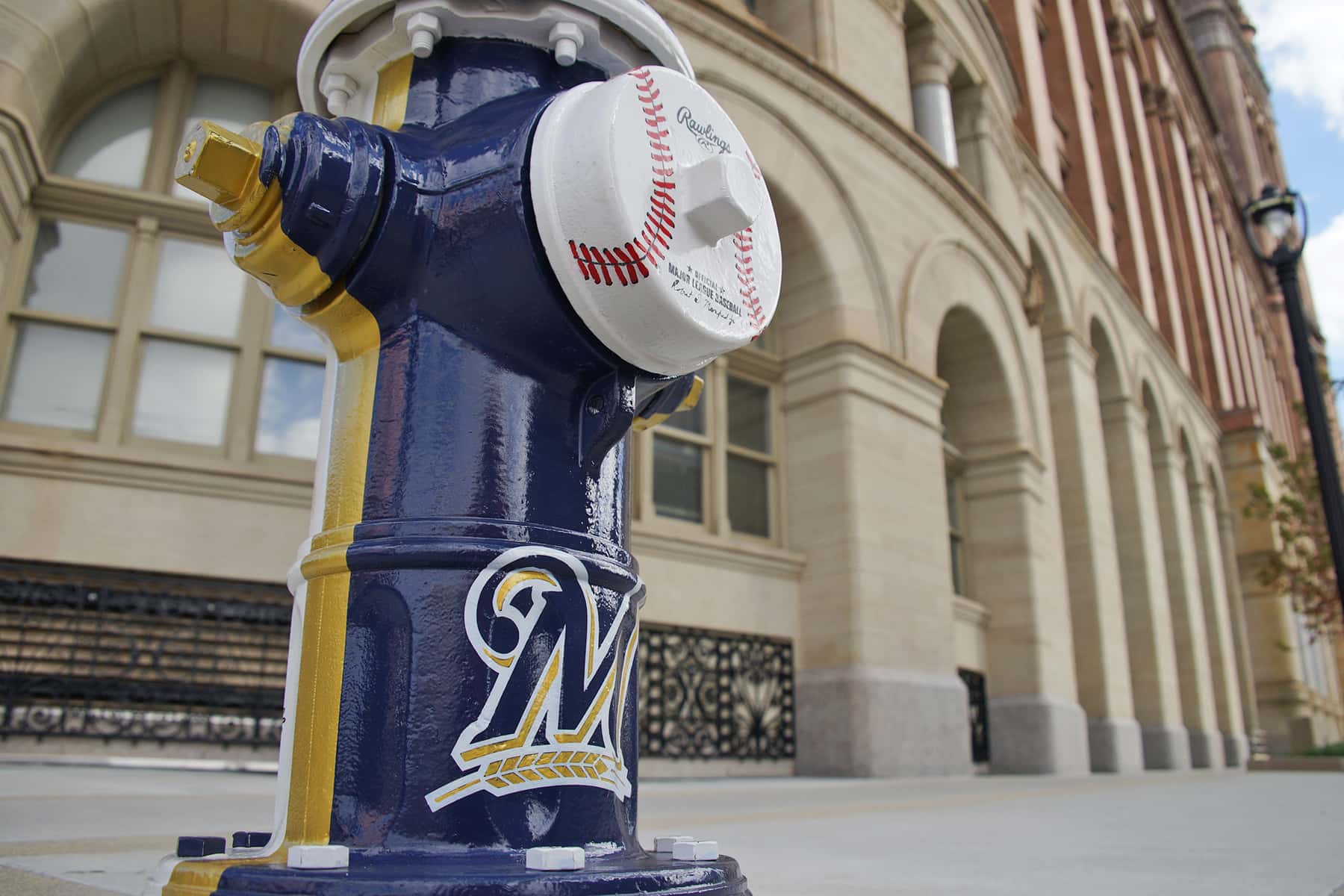 Mayor Tom Barrett and Milwaukee Water Works Superintendent Jennifer Gonda unveiled a baseball-themed tribute to the Milwaukee Brewers with a redesigned fire hydrant on October 12.
The custom-painted fire hydrant celebrates the 2018 National League Championship Series (NLCS) returning to Milwaukee, pitting the hometown team against the Los Angeles Dodgers. The Brewers won the National League Central division for the first time since 2011 in a tie-breaker game over the Chicago Cubs, and then swept the Colorado Rockies in the National League Division Series.
The City of Milwaukee Water Works (MWW) is responsible for the maintenance of the City's 19,500+ fire hydrants. With enthusiasm for the Brewers reaching a fever pitch, the municipality followed the example by fans and dressed up a hydrant in matching team apparel.
A MWW staff member, Chad Schuster, created the design to celebrate the local team's participation in the National League Championship Series, which began on October 12 at Miller Park. Schuster has previously designed Milwaukee Bucks-themed fire hydrants that have been installed and enjoyed by fans around the Fiserv Forum.
Mayor Barrett revealed the newly painted hydrant to the public, which sits on the northwest corner of the sidewalk around City Hall downtown, at the southeast intersection of E. Kilbourn Avenue and N. Water Street.