CIA diversity program discussed at LGBT summit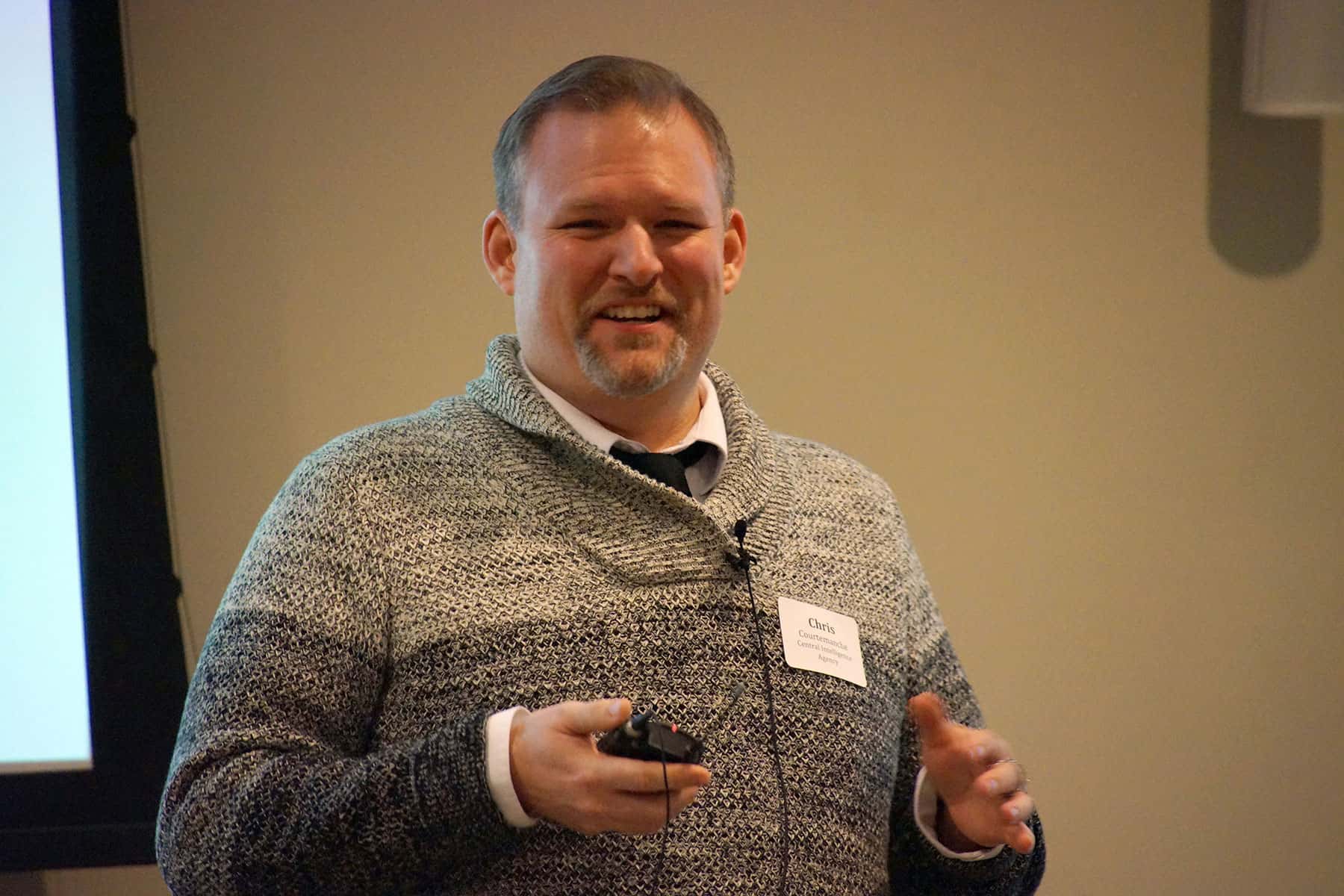 The ManpowerGroup hosted the Wisconsin LGBT Chamber of Commerce's 2nd Annual LGBT Business Diversity Summit at its global headquarters in Milwaukee on January 20. The discussions focused on steps to grow an inclusive business community in Milwaukee. During the event, attendees had the chance to participate in business breakout sessions, and hear about the importance of diversity in the workplace.
"We were able to bring together more than 150 business owners and corporate professionals from around the state to give them the tools and resources they need to be even more successful," said Jason Rae, executive director, Wisconsin LGBT Chamber of Commerce.
This year's keynote speaker, Christopher Courtemanche, who is the LGBT Community Outreach Program Manager for the Central Intelligence Agency, talked about how federal programs are committed to embracing diversity.
"Before 1995, a person could be fired for being LGBT, for coming out publicly at the Agency. It was thought that these individuals were a security concern, because they could be a victim to blackmail," said Courtemanche.
Real change at the CIA began when Executive Order 12968 was signed by President Bill Clinton on August 2, 1995. It established uniform policies for allowing employees of the federal government access to classified information, which expanded on President Dwight D. Eisenhower's Executive Order 10450 of 1953.
Clinton's anti-discrimination statement responded to longstanding complaints by advocates for gay and lesbian rights by including "sexual orientation" for the first time in an Executive Order.
"There has been an ongoing cultural shift in the CIA," Courtemanche said, explaining how the specialty of the CIA has always been in collecting information from human, face-to-face intelligence work. "We learned the importance of embracing diversity. So this mission builds bridges to attract the talent and resources we need."
Courtemanche's role at the CIA is an example of efforts being made to dispel myths and misconceptions about the Agency, with the goal of making it an employer of choice for the LGBT community.
As part of his public diversity statement, Director of the Central Intelligence Agency John O. Brennan said, "I believe diversity is critical to the success of our mission at the CIA. We need a workforce with a broad range of ethnic and cultural backgrounds, language expertise, and educational and life experiences to ensure diversity of thought and to operate effectively worldwide."
Brennan strongly believes that diversity is not only about the CIA's mission. It is also about the bedrock belief as Americans in equality of opportunity.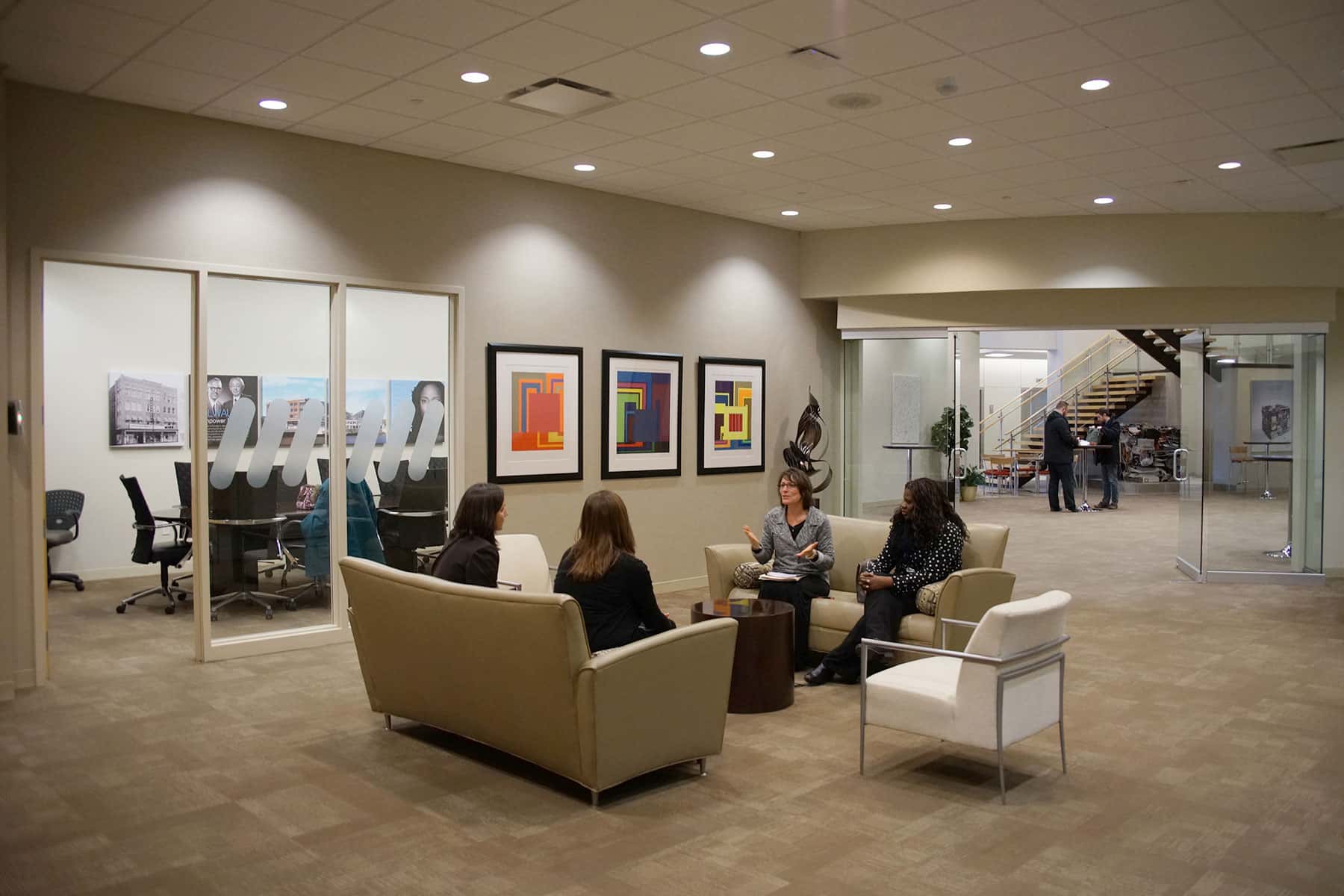 About the Wisconsin LGBT Chamber of Commerce
The Wisconsin LGBT Chamber of Commerce is an organization of gay, lesbian, bisexual, transgender and LGBT-allied businesses, corporations and professionals throughout the state of Wisconsin. It offers networking opportunities, business development efforts within the LGBT community, and educational programming to its members. The organization has more than 350 members from around the state. More information can be found online at: www.wislgbtchamber.com.
About ManpowerGroup
ManpowerGroup is the world's workforce expert, creating innovative workforce solutions for more than 65 years. As workforce experts, we connect more than 600,000 people to meaningful work across a wide range of skills and industries every day. Through our ManpowerGroup family of brands – Manpower®, Experis®, Right Management ® and ManpowerGroup® Solutions – we help more than 400,000 clients in 80 countries and territories address their critical talent needs, providing comprehensive solutions to resource, manage and develop talent. In 2015, ManpowerGroup was named one of the World's Most Ethical Companies for the fifth consecutive year and one of Fortune's Most Admired Companies, confirming our position as the most trusted and admired brand in the industry. See how ManpowerGroup makes powering the world of work humanly possible: www.manpowergroup.com.