Boys & Girls Clubs receives $300K gift to continue services at Daniels-Mardak location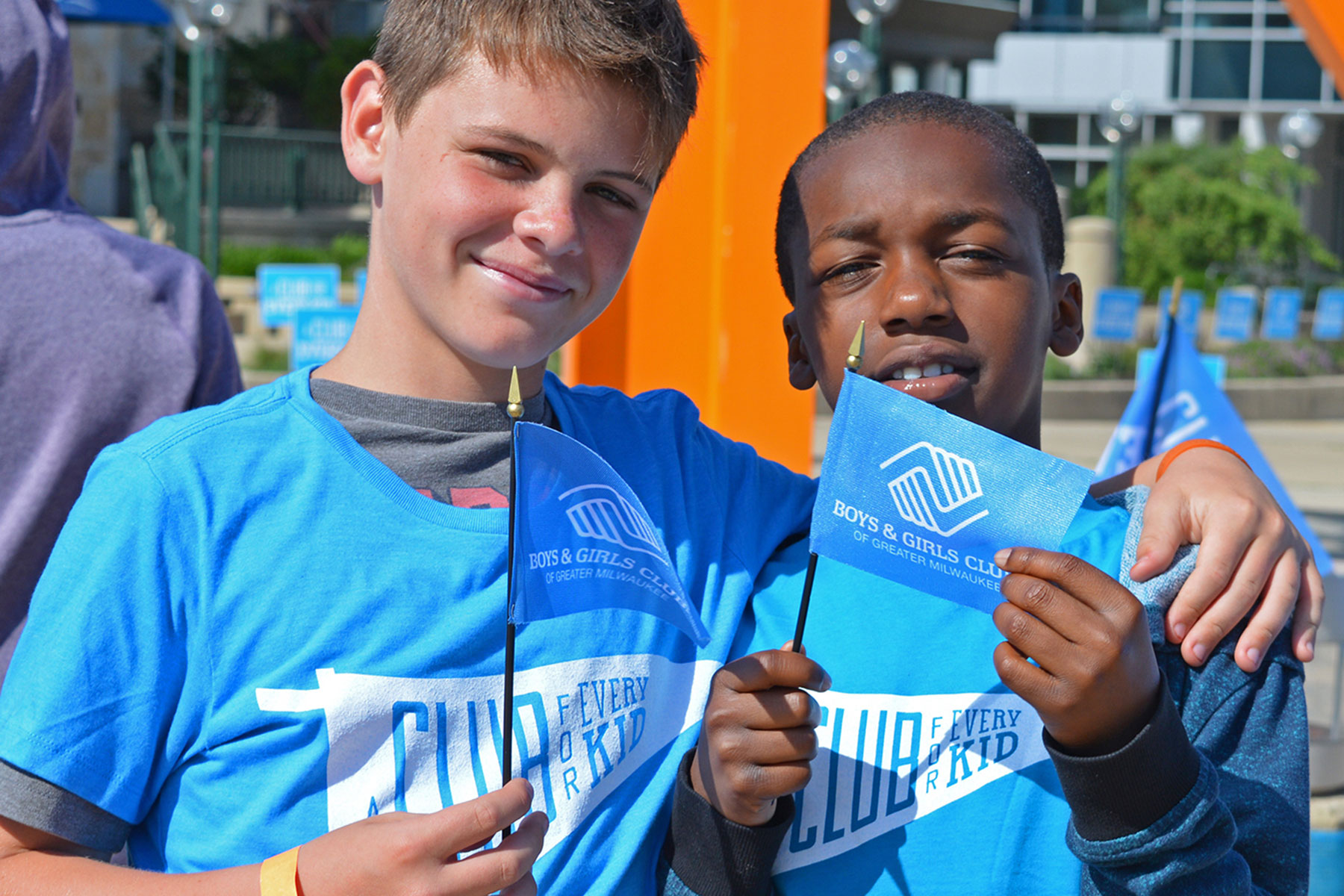 Boys & Girls Clubs of Greater Milwaukee (BGCGM) announced it received a $300,000 gift from longtime donors Keith Mardak and Mary Vandenberg that will allow it to continue serving the community at the Daniels-Mardak Boys & Girls Club at 4834 N. 35th Street.
The services start October 2 for members enrolled in childcare through Wisconsin Shares, and October 9 for all Club members. In the meantime, BGCGM is taking advantage of this time to make improvements to the Club, including remodeling three rooms: the games room, the teen center, and the room used by the 4-6 year olds ("mini-pals") and 7-8 year olds ("pals"). Additional security cameras are also being installed.
"We are pleased to make this gift to Boys & Girls Clubs since we know that keeping this location open will positively impact a significant amount of our community's future leaders and the community," said Keith Mardak on behalf of himself and his wife Mary Vandenberg. "We not only want to continue to support these club members, but also plant the seed for future success in the community."
Boys & Girls Clubs of Greater Milwaukee and the landlord, Holy Redeemer Institutional Church of God in Christ, have come to an agreement on a new lease that allows Boys & Girls Clubs to continue to offer after-school and summer programming out of the Daniels-Mardak location for the next seven years.
The $300,000 gift subsidizes a portion of the operating costs at the location. The lease is effective from September 24, 2017 through August 31, 2024. This new lease also provides a convenient after-school option for Holy Redeemer Academy students, which has an enrollment of more than 400 students for the 2017-18 school year.
The new lease allots more space for Club programming than was previously in use, and grants BGCGM shared access to an additional 10 rooms to serve more members. Families whose children had been members at Daniels-Mardak are being notified of the Club's re-opening, and new families will be welcomed.
Keith Mardak and Mary Vandenberg were instrumental in getting the Daniels-Mardak Club established 13 years ago by donating $1.5 million to open this club location in 2004.
"We are extremely grateful for the support Keith and Mary have given — and continue to give — our clubs over the years," said Vincent Lyles, president and CEO of the Boys & Girls Clubs of Greater Milwaukee. "This gift will allow so many of our club members who have been coming to
this club location for several years to continue coming for several more."
This year, Boys & Girls Clubs of Greater Milwaukee opened six new locations, bringing the organization's total to 49 clubs just in time for the new school year. Two of those locations are within two miles of Daniels-Mardak, at Barack Obama School of Career and Technical Education and at the Marvin E. Pratt Elementary School. Between the two locations, they have a combined capacity to accommodate 225 students each day.
This donation announcement comes on the 22nd anniversary of Mardak serving on the Clubs' board of trustees. Keith Mardak and Mary Vandenberg have long been strong supporters of BGCGM, having donated nearly $1.5 million in 2000 to establish the Mardak Center for Administration and Training. Mardak and Vandenberg also made a $5 million gift in 2015 to fund the MarVan Scholars academic program, in addition to ongoing financial support of the James Clark and Karen LeSage scholarships for club members attending Pius XI High School as well as partnerships that expose Club members to programming at First Stage Milwaukee, the Milwaukee Youth Symphony Orchestra, the Wisconsin Conservatory of Music and Junior Achievement.
Boys & Girls Clubs of Greater Milwaukee (BGCGM), one of the largest and longest youth serving agencies in Milwaukee, offers structured after-school and summer programming to more than 41,000 children and teens each year. Within the safety of 49 Club locations, youth have access to free meals, academic support, role models and opportunities to build character and explore new interests.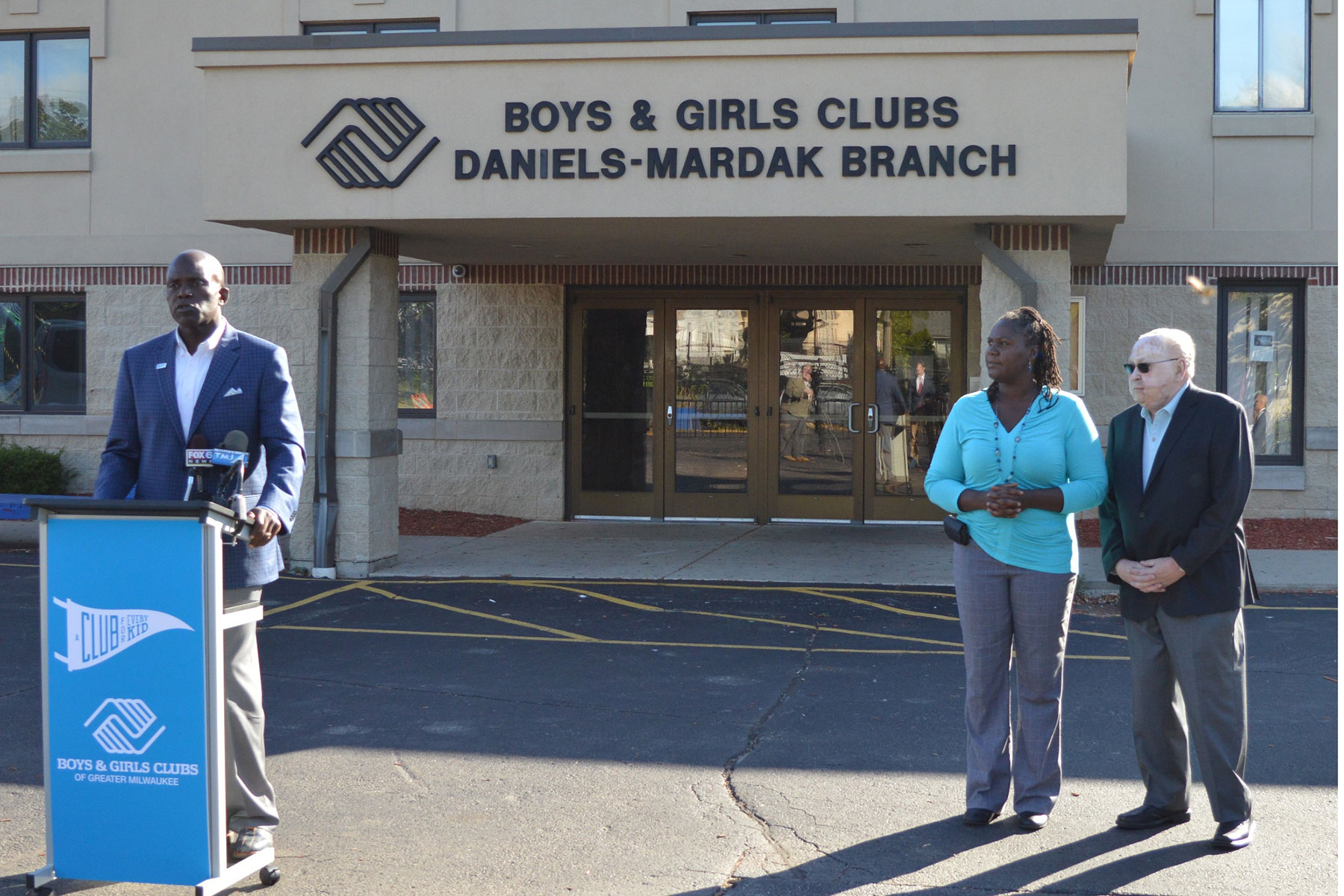 © Photo
Boys & Girls Clubs of Greater Milwaukee