BMO Harris Bank to open new Sherman Park Branch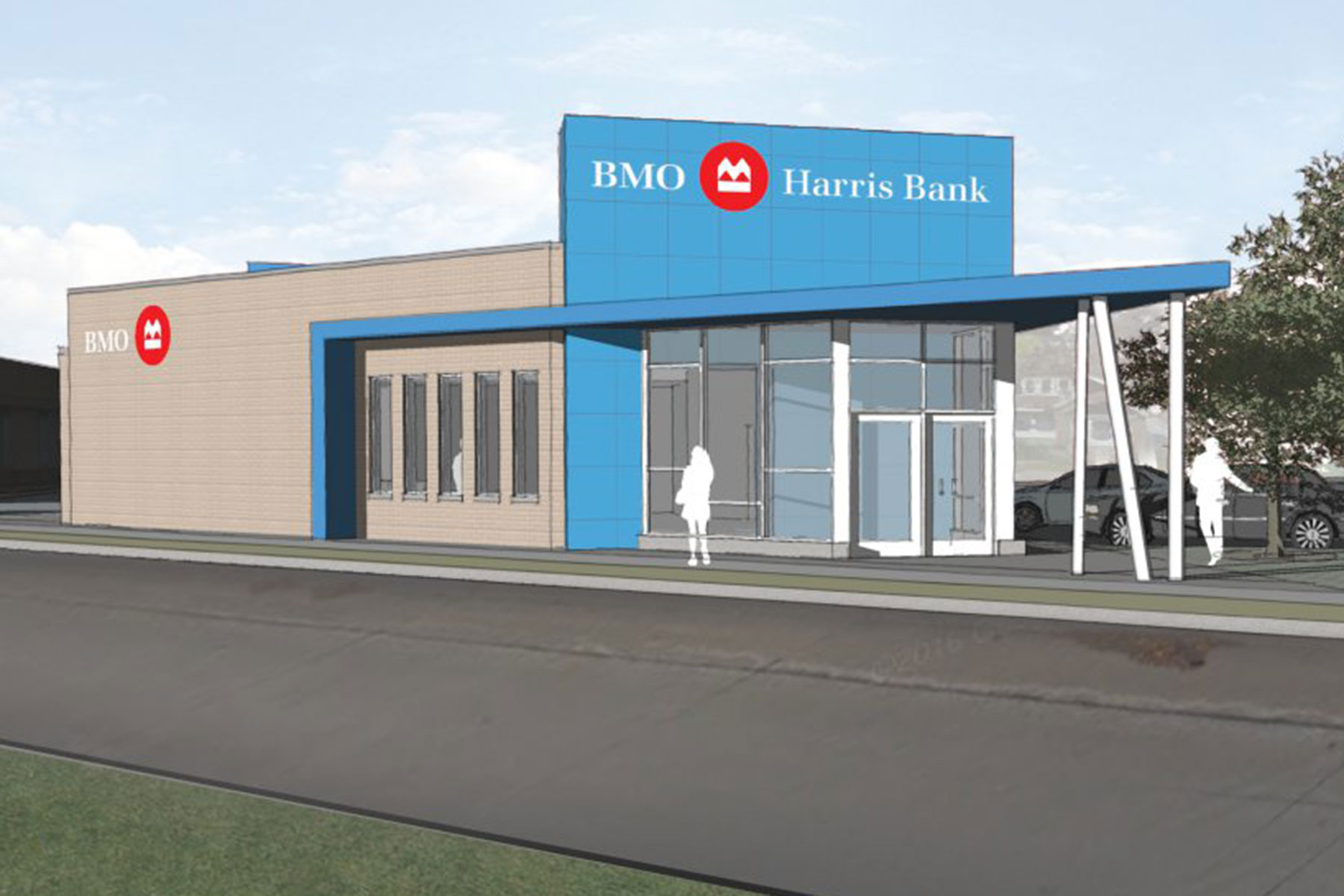 The new branch is targeted for completion in the fall and will feature BMO's new "Smart Branch" concept.
BMO Harris Bank announced its plans on February 23 to build a new branch at 3637 W. Fond Du Lac Avenue, across the street from BMO Harris Bank's current 3536 W. Fond Du Lac location.
"Today's announcement reinforces our commitment to the Sherman Park community," said Jud Snyder, Senior Executive at BMO Harris Bank in Milwaukee. "We are proud to be part of this neighborhood. We look forward to having a brand new branch, right in the heart of Sherman Park, to serve the financial needs of our customers."
Last August, the O'Reilly Auto Parts, Beauty Supply, and BMO Harris Bank on 35th Street all caught fire during the unrest that followed a Milwaukee Police shooting of an armed African-American suspect.
"I am deeply grateful for BMO Harris Bank's commitment to Milwaukee and the Sherman Park neighborhood," said Milwaukee Mayor Tom Barrett. "I value the investment the people at BMO Harris Bank have made in making Milwaukee an even stronger city, and I applaud their community spirit."
After it was determined that fire damage to the original branch was too extensive, a temporary Sherman Park branch was opened in September. Plans are still being developed to repurpose the damaged building for community use.
"I'd like to thank our customers, who have been conducting their banking out of our temporary facility since September," said Chris Michalski, Southeast Regional President, BMO Harris Bank. "The support and good wishes which they shared with our employees were greatly appreciated. Our new Sherman Park branch will be our very first Smart Branch in Wisconsin. The Smart Branch brings customers the latest in branch banking technology while delivering an exceptional customer experience."
Some of the features of this Smart Branch include:
A team of branch bankers helping customers with all of their financial needs
Smart ATMs that offer customers new options including Mobile Cash withdrawals without the use of a debit card
Video conferencing, which provides customers with instant on-demand access to a wide variety of specialized bank professionals
Free wifi to provide customers with access to their mobile devices
"As the member of the Milwaukee Common Council who represents that area, I want to extend gratitude to BMO Harris Bank on behalf of my neighbors and myself," said Alderman Khalif Rainey in a statement. "BMO's commitment to the neighborhood is evident in its decision to build a brand new, state-of-the-art banking facility that will allow residents to conveniently access important financial services."