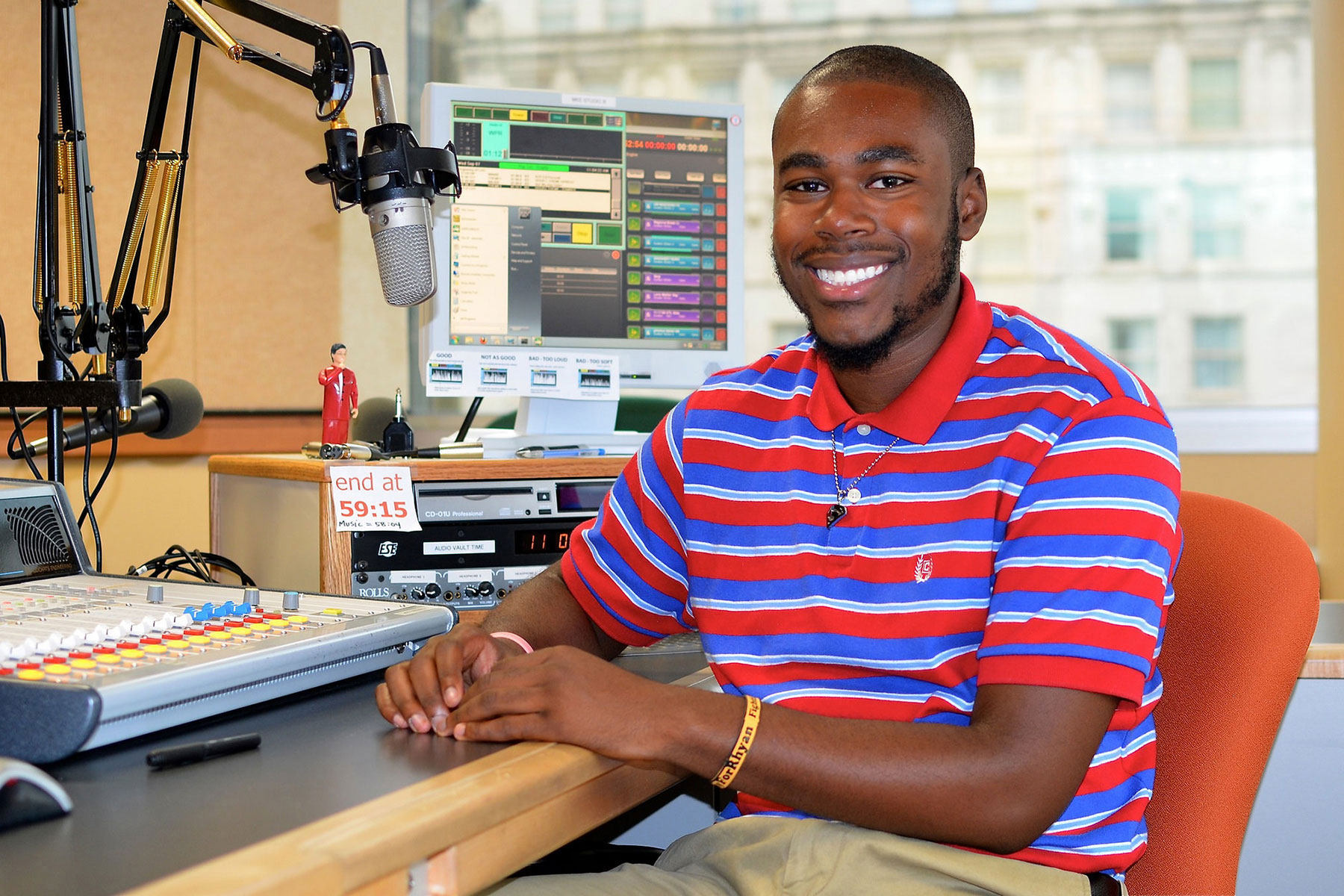 A city infamous for significant racial segregation and high rates of incarceration of African-Americans, Milwaukee is also home to a successful community of black professionals seeking social events, networking opportunities and career advancement.
Success in Milwaukee requires building strong relationships.
When Ross Terrell, 22, received word that Wisconsin Public Radio had offered him a job, he found himself wondering, "Who wants to move to Wisconsin?"
A Georgia native who cut his reporting teeth covering the 2015-16 University of Missouri protests as a student journalist, Terrell made an effort to learn more about Milwaukee, the city that became his home last August.
"I noticed a nice population of African-Americans in Milwaukee but I didn't realize how segregated it is," said Terrell. "The first weekend I was here was the Sherman Park incident and I started to see that there is more here than meets the eye."
Statistics paint a stark picture: Milwaukee is among the most racially segregated cities in the United States. According to the 2010 census, Wisconsin incarcerates one in eight African-American working age men at ten times the rate of white men, one in eighty-one. In Milwaukee County, 54% of black men between ages 16 and 64 were not employed in 2013, a statistic due in part to the profoundly negative impact a criminal record can have on access to job opportunities.
Despite these troubling numbers, Milwaukee is also home to a successful community of black professionals seeking social events, networking opportunities and career advancement.
La'Ketta Caldwell, senior program manager at the Boys and Girls Clubs of Greater Milwaukee, was born in Kentucky but forged a path to Milwaukee in 2011 by way of New York City.
"Milwaukee's been a great place for my career and I've met a lot of nice people but it took a long time," said Caldwell, 40. She emphasized the importance of building connections, especially for Milwaukee transplants such as herself. Caldwell credits Milwaukee artist and educator Sheri Williams Pannell with helping her build community in a new city.
"If I hadn't met her then I would be lost," she added. "If you don't have a support system, you wouldn't stay in this city."
Anise Thrower, 38, shares Caldwell's perspective. "I feel like it's more about who you know, not what you know, that will either make or break your experiences. Networking is really important," she said. Thrower earned a master's in Business Administration from the Keller Graduate School of Management. She is now an IRIS consultant, helping individuals who are disabled or elderly access long-term at-home care.
Negative experiences with nepotism, favoritism and racism in past workplaces pushed Thrower to consider moving away from Milwaukee.
"I feel what's needed to bring about a change is more black professionals in advanced positions," said Thrower. "We need more black professionals who are decision-makers, who have hiring and decision-making power."
A parent of two, Thrower plans to leave Milwaukee when her son graduates from high school in a few years. Texas, North Carolina and Arizona top her list of potential destinations. She added that her friends in those states don't encounter the kind of red tape or income limitations that she has experienced in Milwaukee.
Leslie Gibbs, 44, has also considered leaving Milwaukee due to lack of opportunity. An employee of the Wisconsin Department of Health Services, she estimates six of her friends have moved away in recent years, and Gibbs sees the appeal of southern states such as South Carolina, Georgia and Tennessee.
It was in the South, Gibbs recalled, that her daughter first observed the absence of segregation in comparison to her home city. "She noticed the difference right away," said Gibbs.
Gibbs has a bleak outlook when it comes to what Milwaukee has to offer black professionals. "Not a lot," she said. "I think that what's sad to say is the crime and negativity is like a dark cloud over the city. I'm not saying there are no young black professionals, but it's trying times here."
Riverwest resident Marquayla Ellison, 27, a graphic designer and owner of Ellastic Designs, LLC, hopes to help disperse that cloud hovering over Milwaukee's black professionals. Ellison also serves as creative director of Social X, a social and networking organization for young, diverse professionals in the Milwaukee area. Founded in 2012, the group began as seven friends gathering for a weekly happy hour. Five years later, it now boasts a network of more than 500 people.
"A lot of Social X members are not from Milwaukee," said Ellison, who is a city native. "Many are from Detroit, Chicago, Florida, and they had to make Milwaukee work. What can you do? Where can you get your hair cut? Where are places where you'll have fun and feel like you belong? Social X provides a foundation for them."
Caldwell attested to the support Social X offered as she got to know Milwaukee. "I've met a lot of people who really are into networking and helping individuals," she said. "Social X does a great job of that."
Though still a fairly recent transplant, Terrell has high hopes for Milwaukee and the opportunities he may find here, both professionally and socially.
"My experiences so far have been on the plus side. I do think there is real opportunity for black professionals to be successful here," he said. "I don't feel like the odds are stacked against you as much as they are in some other places… You give people an opportunity, they will make good on it."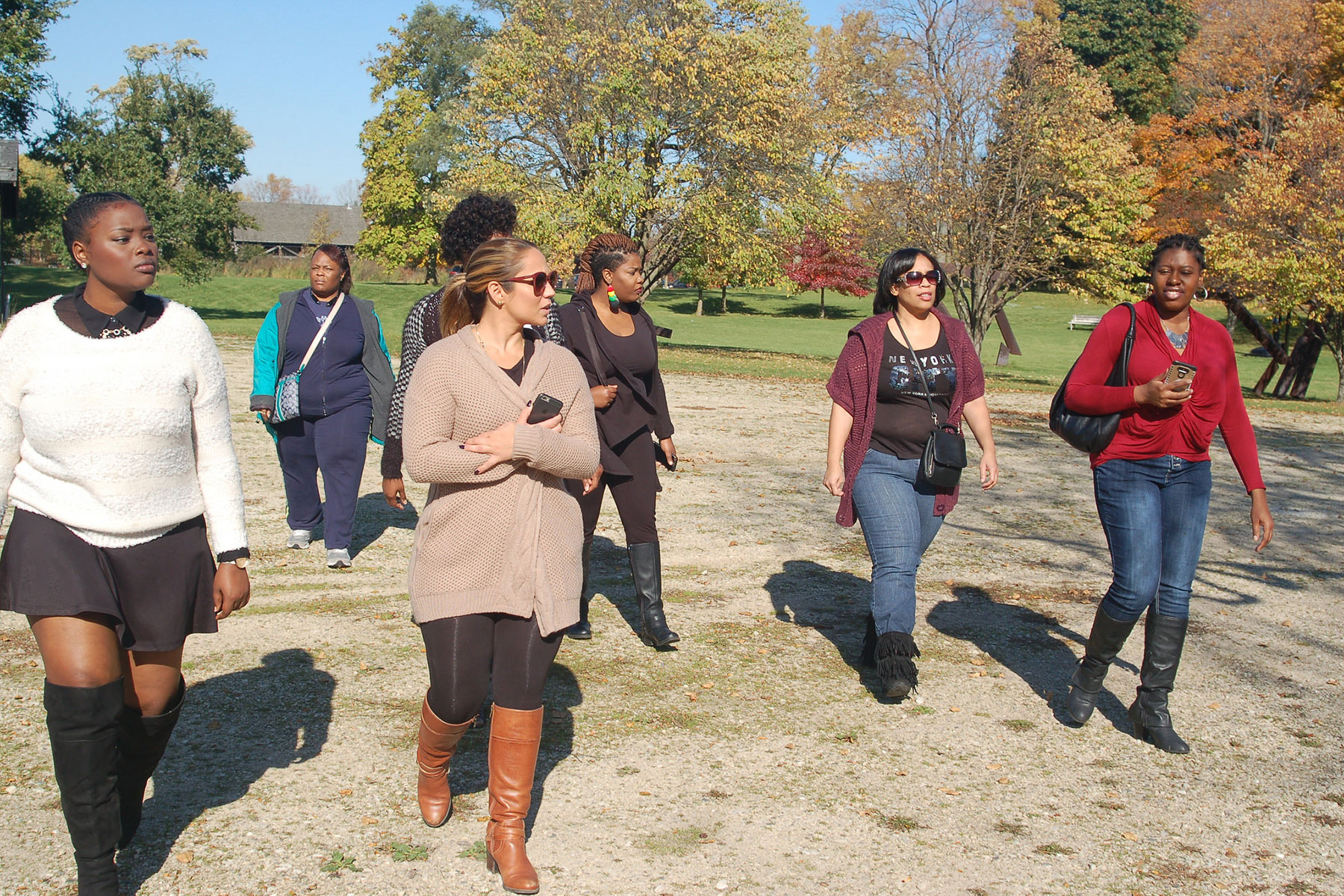 Jeffrey Potter and Naomi Waxman