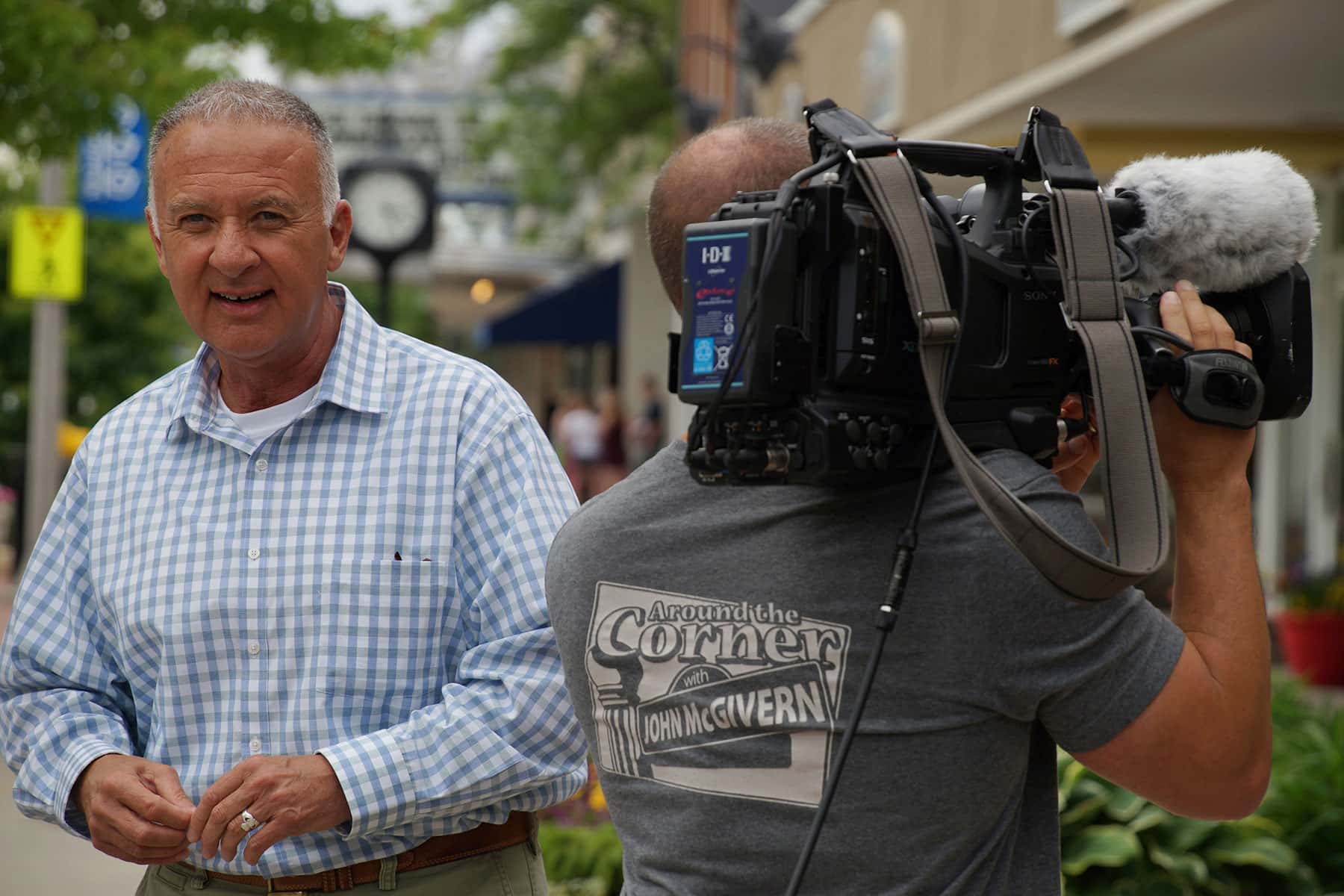 One of the most highly-rated local programs on Milwaukee PBS, "Around the Corner with John McGivern" is back with a brand-new season in January 2018.
Around the Corner with John McGivern receives lots of invitations from viewers to come explore their hometowns, and each season the crew struggles to narrow down all the remarkable communities to just 13 to visit.
This season's episodes are: Around Milwaukee, Appleton, Middleton, Havenwoods, Viroqua, Mayville, Stevens Point, Brookfield & Elm Grove, Manitowoc, Mequon & Thiensville, Caledonia & Wind Point, Platteville and Menominee.
"I know I say this every year, but this time I mean it – this has been my favorite season so far," said John McGivern. "We now have 91 episodes in the can, but I feel like we haven't even made a dent in all the places we need to visit in the state!"
Highlights from the 7th season include:
A visit to the National Mustard Museum (yes, it's located right here in Wisconsin!)
A stroll through the state's one and only urban forest
John gets a crack at shooting a Bratzooka
An episode where all the stops were chosen by John Gurda and John & Mike McGivern, including a stop at Gurda's "most favorite place on Earth"
"Around the Corner with John McGivern" premieres its 7th season in its usual timeslot, starting on Thursday, January 11 at 7:00 p.m. on Milwaukee PBS 10. It is followed by other popular Milwaukee PBS programs like "Wisconsin Foodie," "This Old House Hour," and "Outdoor Wisconsin" on the Thursday night schedule.
Milwaukee PBS is a viewer-supported service of Milwaukee Area Technical College. MATC is a two-year vocational-technical college based in Milwaukee offering classes on four campuses.