A lasting bond between Big and Little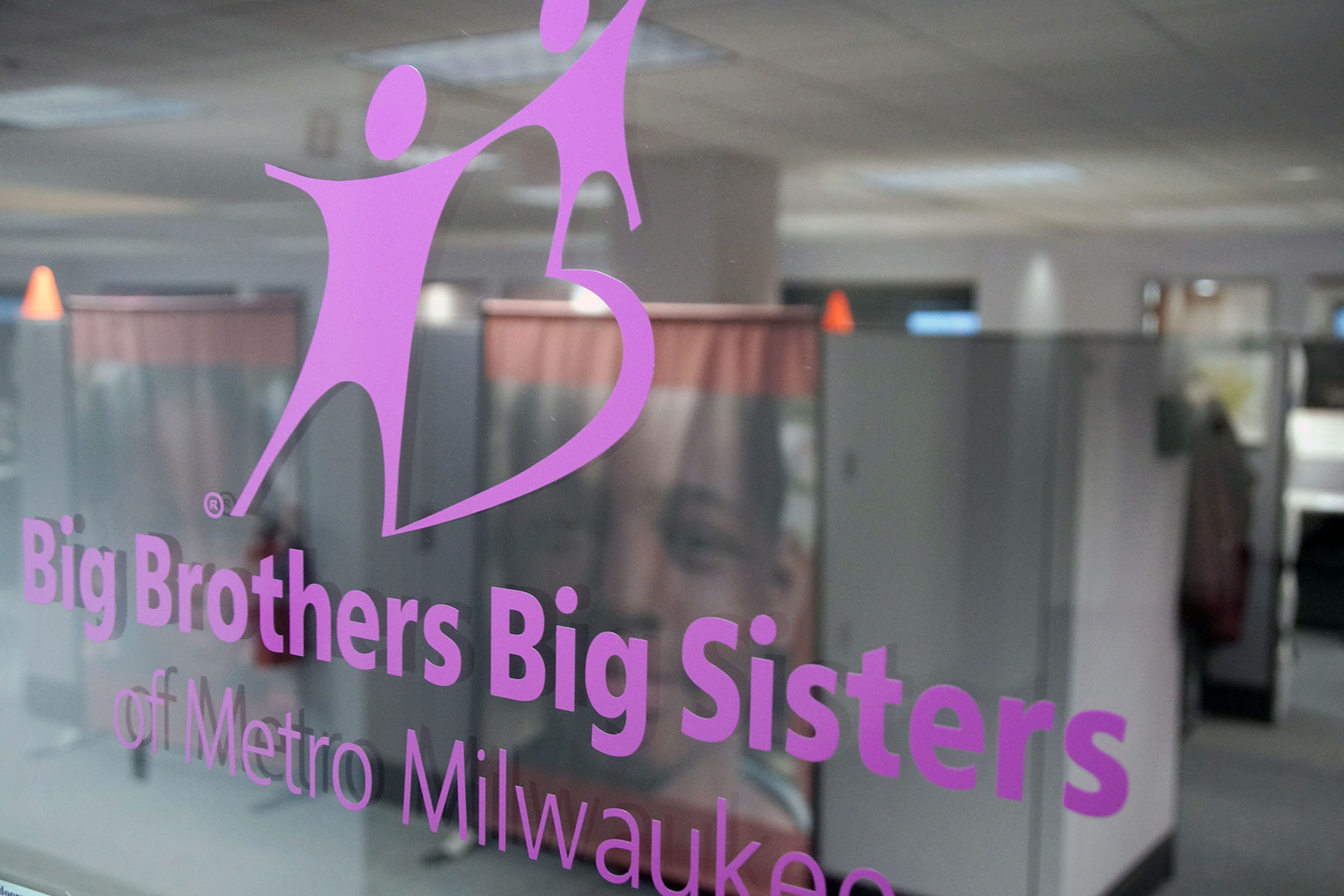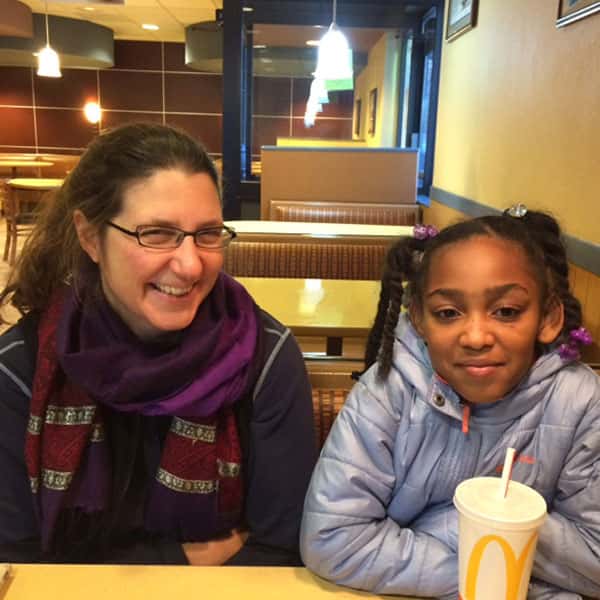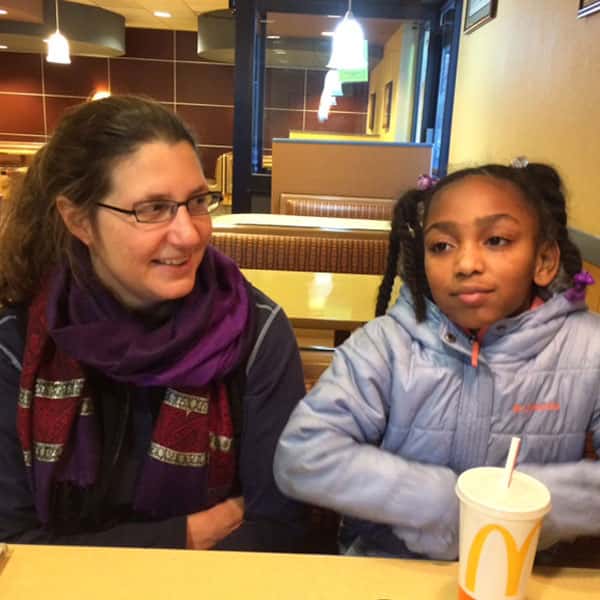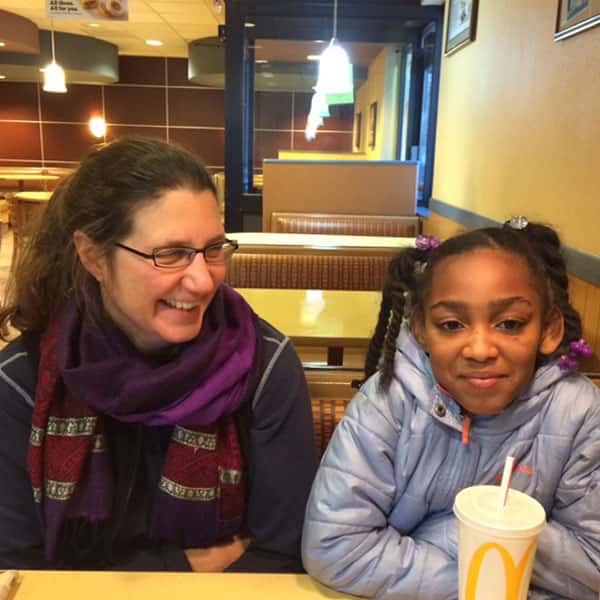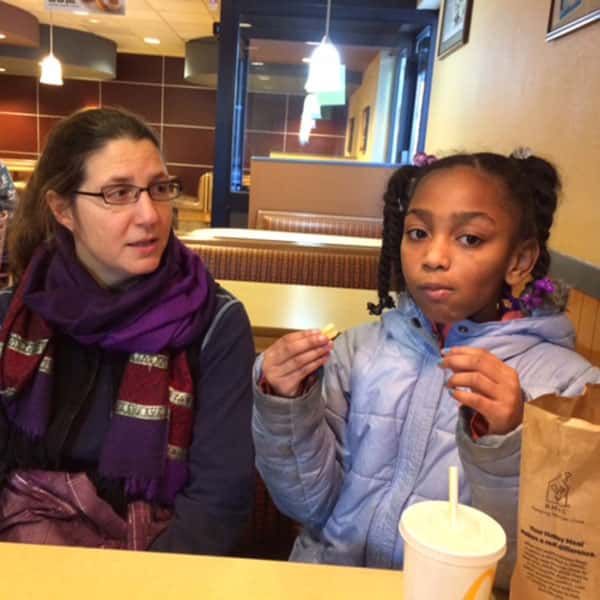 In a political climate where many people feel helpless to affect change, becoming a Big Brother or Big Sister is one of the most impactful volunteer efforts someone can make for the positive future of Milwaukee.
Jill plays many roles in life, but one of the most satisfying has been as a Big Sister. She is a volunteer for Big Brothers Big Sisters (BBBS) of Metro Milwaukee. Jill was compelled to participate in the program, and wanted to make that difference in the community by spending one-on-one time with a young person. Jill felt she could "help a child avoid becoming a statistic" through giving personal attention, with a focus on school work.
Sharmina is Jill's Little Sister. The spunky 10 year old is an academically successful student athlete with an emerging passion for cooking. Both individuals have been paired together for six months. Their friendship has developed over that time, along with an understanding of how BBBS impacts their lives.
The Partnership
Jill's previous Little Sister of 5 years moved recently, so she became available for another match as a Big Sister. Sharmina had a series of several different Bigs. Her first pairing lasted two years, and then a cycle of short-lived matches before she and Jill met.
"If you want to do something, you just make time," said Haas, who commits several hours a week to her role as a Big.
Like all new relationships, they are still getting to know each other and learning about their likes and talents. They did quickly discover a shared interest in being active and attending social outings.
At their first meeting, Sharmina claimed to have no nervousness, something Jill admitted to feeling because "I wanted her to like me."
"Spending time and having fun with Jill" has been Shamira's favorite thing about being is the BBBS program.
While her "Little's" favorite activities include attending games and BBBS sponsored events, the outings Haas enjoys most are the ones that expose Sharmina to things she might otherwise not do. For the pair it means spending time in the kitchen cooking and supporting the community through volunteerism.
"It will be amazing because they can help you with stuff and do fun things," Sharmina explained, about what a Big Sister means to her.
The Big Sister and Little Sister Team
Big Brothers Big Sisters of Metro Milwaukee serves over 1,300 at-risk youth in Milwaukee and Waukesha County, reaching youth ages 6-18. A majority of the Littles are also eligible for free or reduced price lunches, and come from single parent homes.
Recent data from 2015 shows that the program makes a strong impact on the lives of the Littles, with 78% of those mentored displaying an improvement in social skills.
Jill and Shamilia are part of the Community-Based mentoring program. In this program, Bigs are expected to meet with their Littles between three to four times per month. As a compliment to the activities that the duos plan themselves, the BBBS has created a REACH (Recreation, Education & Career, Arts & Culture, Civic Engagement, Health & Fitness) Program that offers several events each month. The activities are based on areas identified as critical to development for the pairs to attend.
There are also youth mentoring options for those with limited time, but who have a great deal of interest in the academic success of a Little. About 49% of Littles are part of the School Based Mentoring program. This program meets at the Little's elementary school once a week and requires a commitment of one to two hours each week.
Additionally, the mentor2.0 opportunity meets only once a month in person and requires a once a week online connection. Littles in this program are focused on college readiness and are matched with Bigs who are university graduates and can help them navigate the path into higher education.
The process to become a volunteer takes several months, and is designed with the safety of the Little at the forefront. Volunteers are carefully screened, submitting to a background check and a comprehensive in-person interview.
After the volunteer is cleared, the staff of BBBS begins the careful process to match pairs. The staff looks at the pragmatic variables, like location and demographics, along with the affective, like the interests and personalities of participants.
Volunteers for all programs are asked to make a 2 year commitment when applying to participate. Common misconceptions about the program revolve around time and cost.
"You are asked to meet with your Little 3 to 4 times a month. I typically spend 2 to 4 hours a week with Shamilia. The longer days might involve a class on robotics we took at Discovery World, or going to the annual BBBS Brewers game and tailgate," explained Jill. "Regarding expense, spending time with your Little does not have to cost much, or anything at all. There are many REACH events that cost little or nothing to participate in. Milwaukee has a great parks system to explore, and helping with homework costs nothing."
The Need for Mentors
There are hundreds of Littles waiting for a Big, so the need for mentors is real and urgent. The greatest volunteer demand is for more men to participate in the program. There is a disparity between the 35% of male Bigs, and 43% of male Littles. The gap often results in cross-gender matches, between Female Bigs and male Littles.
Many volunteers are young professionals with busy lives, and it can make scheduling time for this kind of commitment a challenge. Planning is key, and the bonds built are not temporary.
"We usually decide together how we spend our time, and even though Shamilia is more comfortable in voicing her opinion of what she doesn't like, we are both always open to the adventure of learning a new skill," said Jill.
Small business owner and former educator, Lardinois has deep roots in Milwaukee. Her passion for the city, its history, and its people drives her to explore new ways to showcase the best Milwaukee has to offer.