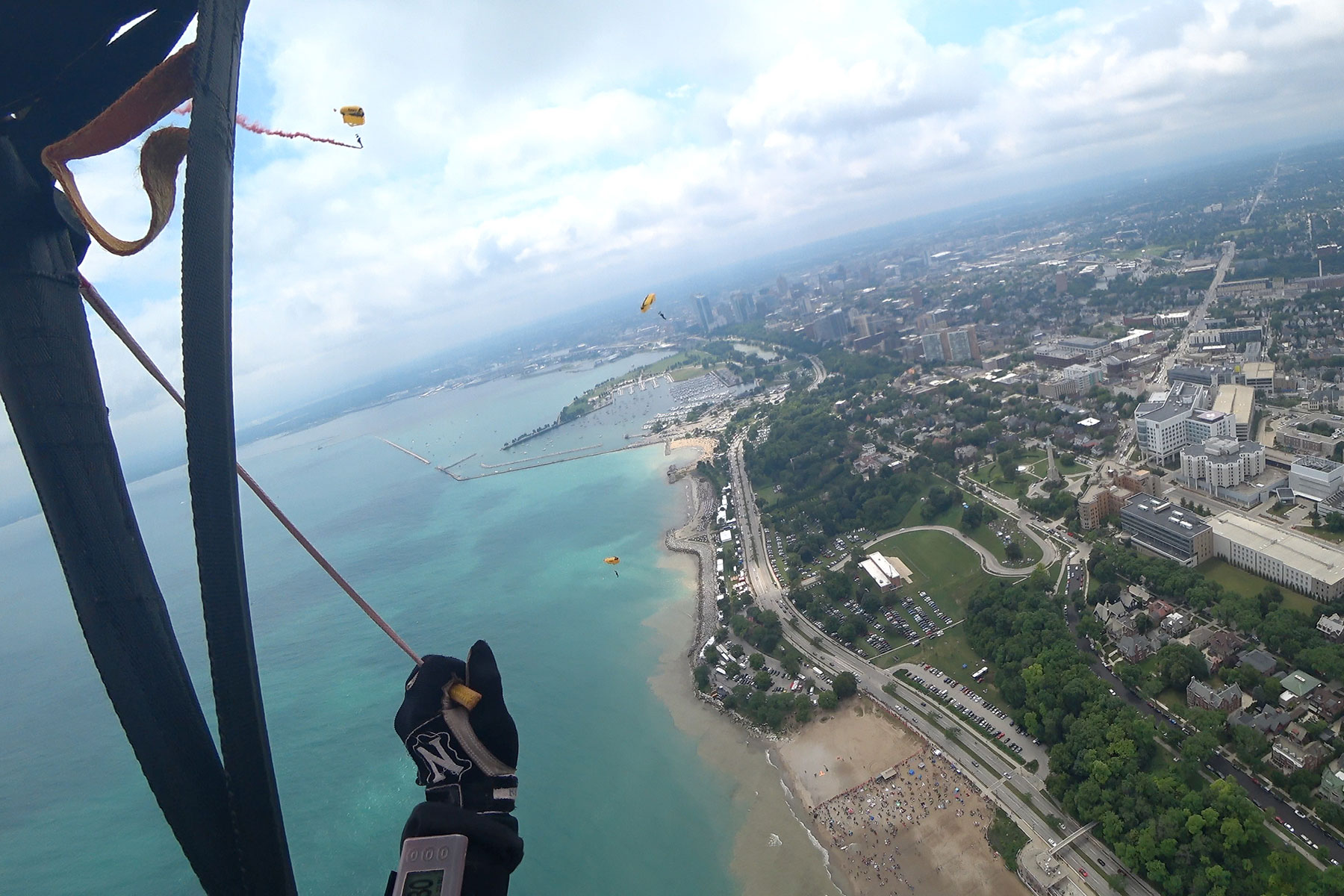 Not all participants in the 2018 Milwaukee Air & Water Show had wings. Known as the Golden Knights, members of the elite United States Army Parachute Demonstration Team preformed a jump over Milwaukee's lakefront on July 21.
Originally scheduled to perform five jumps, the Golden Knights and many other featured programs for the event did not take place due to unfavorable weather conditions. The Milwaukee Independent filmed the Golden Knights on July 21, during the 2,000 foot jump. Additional footage was supplied by cameras mounted to squad member's helmets, and from the ground. For the entire flight, the team's Fokker C-31A Troopship kept its jump doors open, including its low level flyby as it returned to General Mitchell International Airport. This video offers a look at the experience of flying with the Golden Knights over downtown Milwaukee and what the jump experience is like.
The Golden Knights serve as official ambassadors of the Army, having performed more than 20,900 shows in all 50 states and 48 countries. Their free-fall demonstrations are often the only opportunity the public has to connect with the U.S. Army and meet the soldiers who have the duty to protect the country.
Jump footage courtesy of U.S. Army Golden Knights – Black Demonstration Teams
Ground footage courtesy of zingeraviation.com
Plane interior footage by Lee Matz