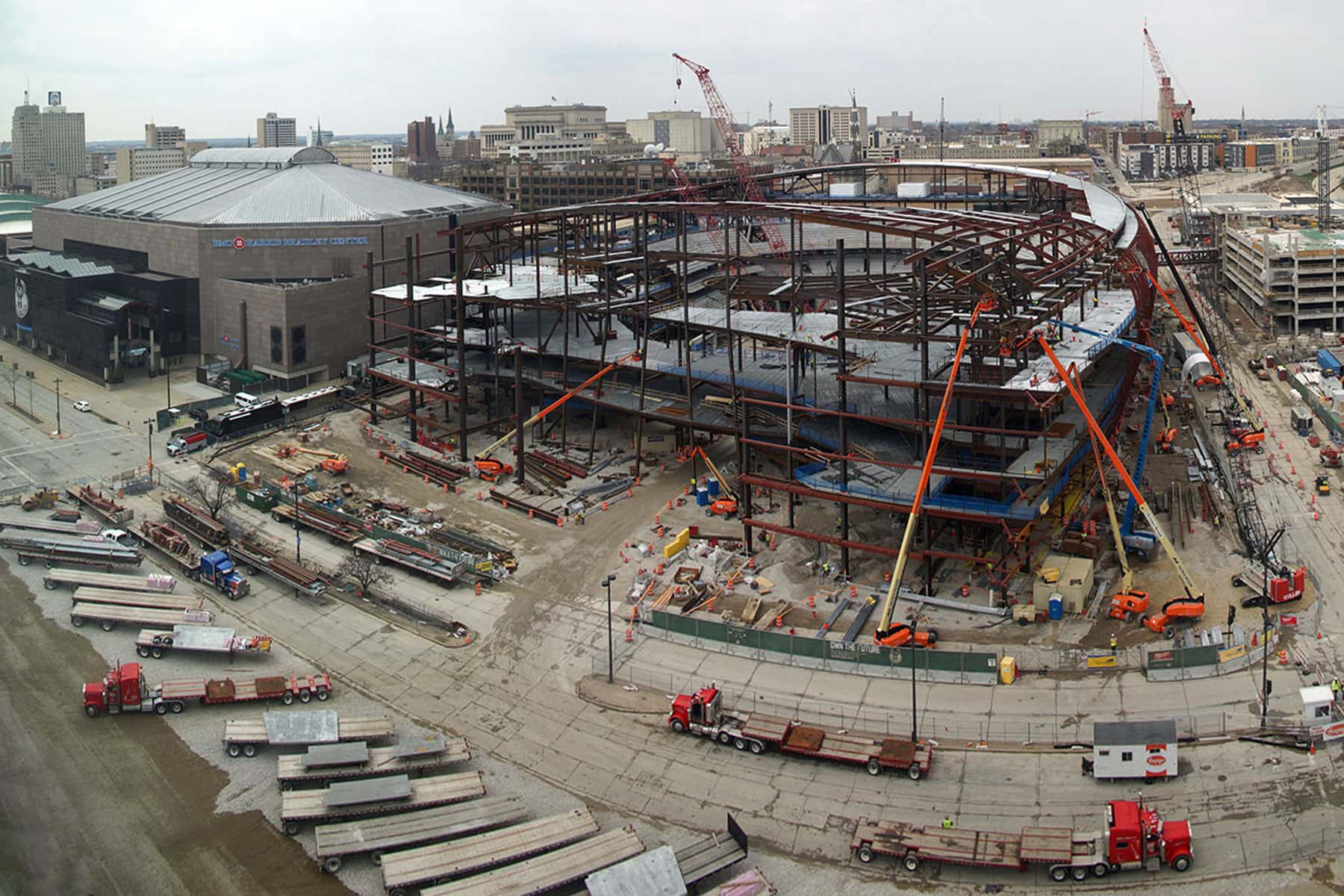 On October 18, the day before the Milwaukee Bucks season home opener against the Indiana Pacers, time-lapse construction video of the Fiserv Forum's construction was released for public viewing.
As Bucks fans headed to the new basketball arena, EarthCam presented a special time-lapse movie that condensed 2 years and 4 months of construction into one minute and twenty-four seconds.
The progress documents work from June 2016 to October 2018. Designed by the architecture firm Populous, in association with Eppstein Uhen Architects & HNTB, the 714,000-square-foot venue anchors a developing 27-acre district in downtown Milwaukee.
Executives at the Milwaukee Bucks relied on EarthCam's live streaming video and time-lapse construction cameras to document the entire project, inside and out – from start to finish.
EarthCam is a global network leader for providing live streaming webcam content, and was built as a way to transport people to interesting locations around the world that may be difficult to experience in person. Providing a virtual window to the world, viewers can freely explore the globe from unique vantage points.