Complete Streets policy unanimously approved by Milwaukee Common Council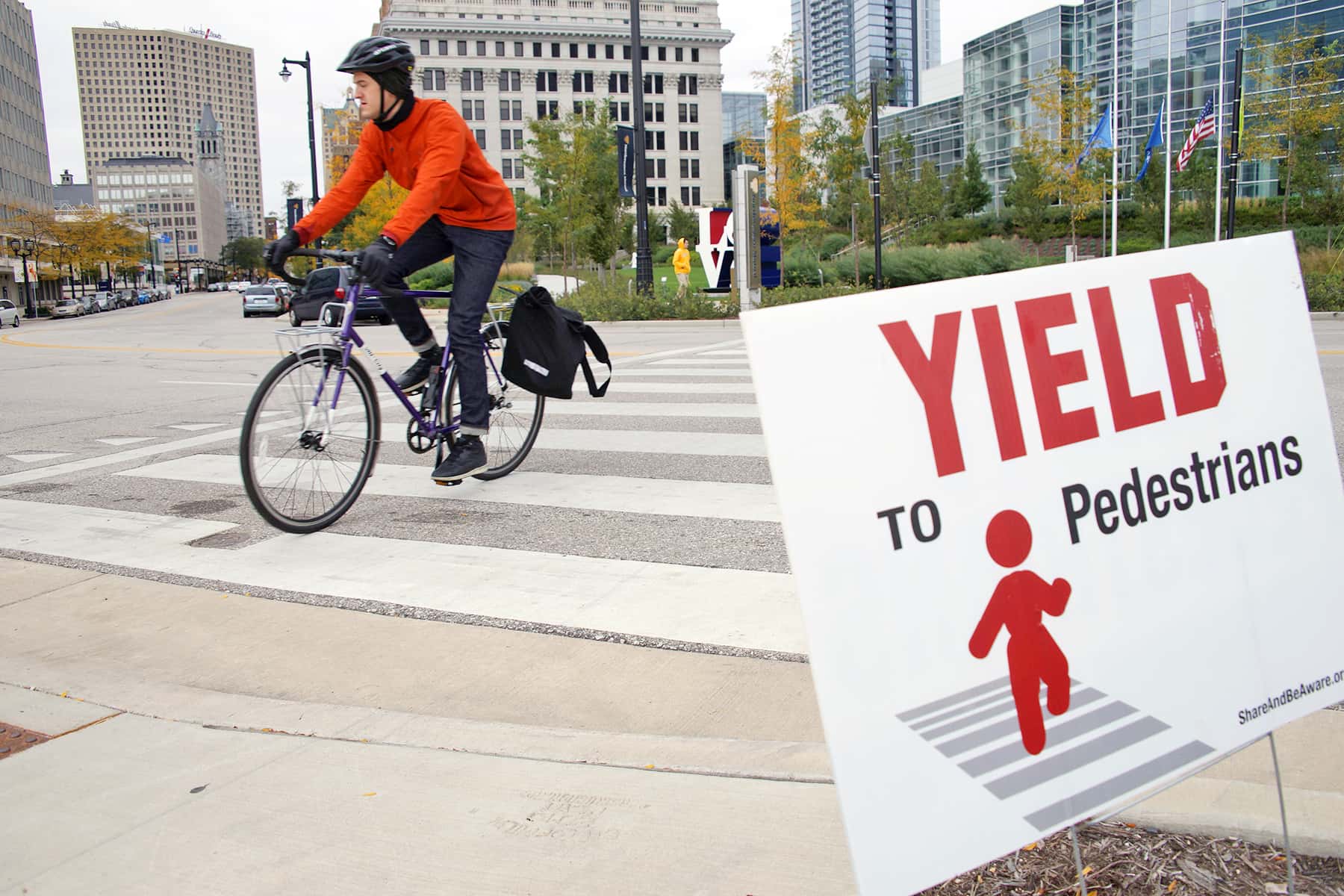 By unanimous vote, the City of Milwaukee Common Council will advance a Complete Streets policy that will help make streets safer for people walking, taking transit, biking or driving.
Sponsored by ten Alderpersons, the policy was developed by the Department of Public Works in a partnership with residents and community organizations to improve health, safety, and mobility for the people of Milwaukee.
These organizations form the Complete Streets Coalition, and are comprised of 16th Street Community Health Centers, Layton Boulevard West Neighbors, Northwest Side CDC, Black Girls Do Bike, American Heart Association, and the Wisconsin Bike Fed.
The groups gathered over 700 signatures in support of this policy and hosted dozens of events and turned out dozens of residents at the meeting.
"You can talk to almost anyone in any community in Milwaukee and a primary concern is traffic and reckless driving," said Tatiana Maida, a partner of the Campaign. "People want to walk and bike more but don't feel safe. The Complete Streets policy has strong support from DPW, Alders, and the community and gives the clarity needed to use safety as the main principle in designing streets."
The Complete Streets Policy, a resolution on the policy and an ordinance to create the oversight body, will increase safety and mobility and help curb reckless driving. The policy will:
Ensure streets are designed for people and safety first
Create a process for more robust community input on street design
Ensure that the benefits of safe and complete streets are shared among all residents of the City
Create a committee to oversee the implementation of the policy
The Department of Public Works will routinely design and operate the right of way to enable safe access for all users, regardless of age, ability, socioeconomic status, or mode of transportation. This has been a critical issue regarding Milwaukee's over-represented in pedestrian deaths. The city has 10% of the state population but 44% of the pedestrian fatalities, almost identical to the 45% in 2017.
Milwaukee has a commendable network for walking, biking, driving and public transit, with a nearly complete sidewalk network, more than 100 miles of traditional bike lanes in the metro area, 1 mile of protected bike lanes, and 60 miles of paved mixed use trails and peaceful parkways.
However, the area is also plagued with reckless driving, and pedestrian safety problems. Too many people are bing hit when crossing the street legally. It is expected that the Complete Streets policy will have a positive impact on safety and access to these facilities for everyone, which can improve health, educational attainment, economic self-sufficiency, and the attractiveness of the City for residents, visitors, and businesses.
Following the policy's adoption, the Coalition plans to move forward with building a culture of safety through community education, public awareness, and encouragement that prioritizes people and curbs reckless driving.