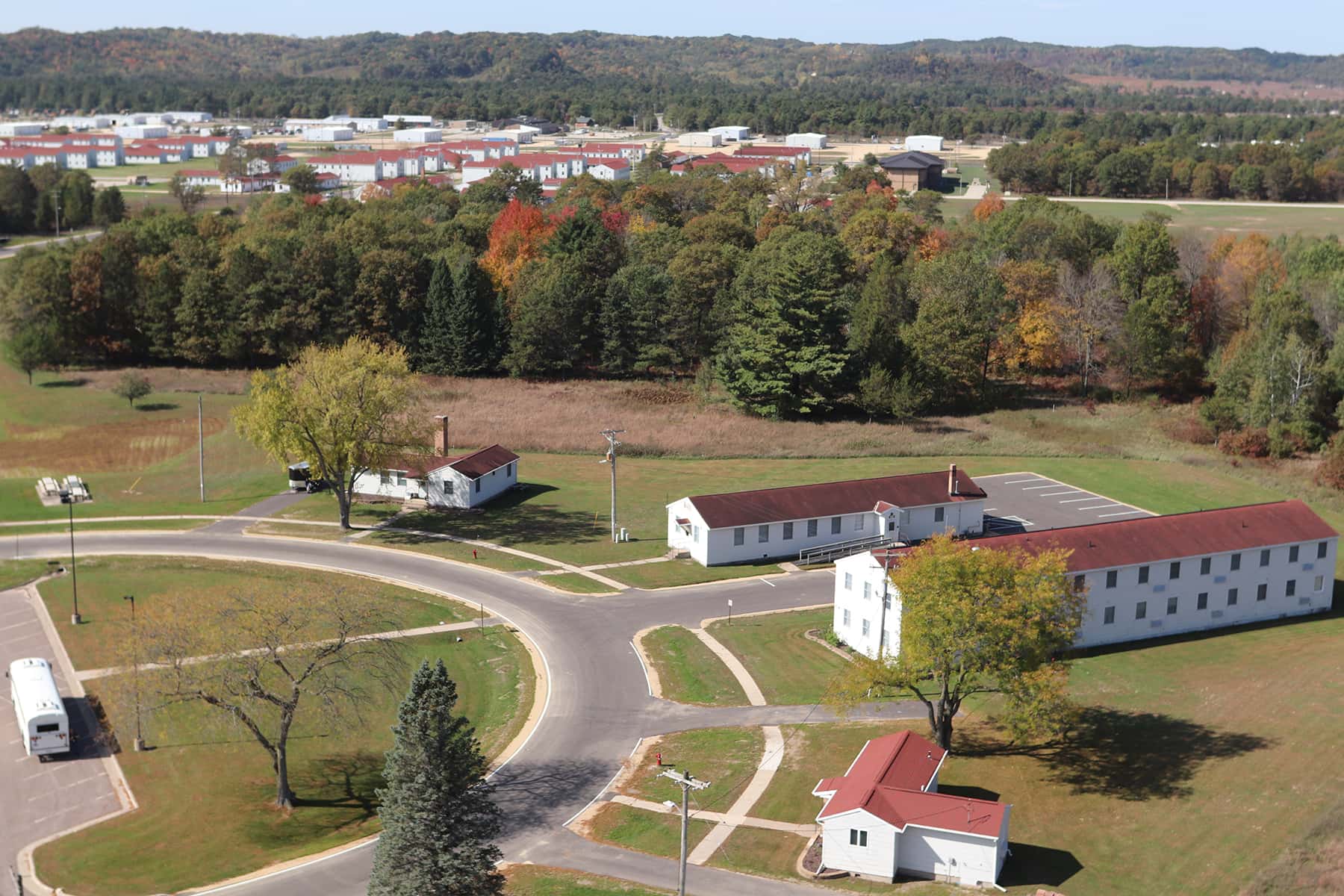 U.S. defense officials said on August 16 that they were considering locating Afghan refugees at Fort McCoy, a U.S. Army installation near Tomah.
Thousands of refugees are attempting to flee Afghanistan as Taliban fighters have completed toppling the Afghan central government in recent days. The collapse of the Afghan government follows the U.S. troop withdrawal that was scheduled to conclude before the end of the month.
In an off-camera press conference, Pentagon press secretary John Kirby confirmed the U.S. was "assessing facilities and support at two additional stateside installations," in addition to one already in place at Fort Lee in central Virginia.
"Our aim at these three facilities would be over time, three to four weeks from now, be able to provide support for up to 22,000 at-risk individuals," said Kirby. "We will not have that capacity immediately. It will take some time to build it out."
Garry Reid, lead for the U.S. Department of Defense's crisis action group for Afghanistan, confirmed in another press conference Monday afternoon that Fort McCoy is one of the sites under assessment, along with Fort Bliss in Texas. He said the department was working with the State Department and Department of Homeland Security on relocating refugees, with an aim to establish around 20,000 additional spaces.
Reid said refugees who arrived at the sites would already be prescreened by Homeland Security and go through full immigration processing once they arrive. The Fort Lee site has provided food, housing, and medical treatment to the Afghans who have arrived there.
"Our initial focus was to relocate the SIVs (Special Immigrant Visa recipients), finalize their visas and resettle them into the United States with the help of our non-governmental organizations," said Reid. "Our military embrace the opportunity to recognize their contributions to combined operations in Afghanistan by welcoming them in the U.S."
An installation located at Fort McCoy would be the first large-scale hosting of refugees there since an effort to support Cuban refugees in 1980.
Lt. Col. Erik Archer, a military science professor at the University of Wisconsin-La Crosse who served in Afghanistan twice, said it was great news to hear that Wisconsin will help host those fleeing Afghanistan.
"I hope we welcome them with open arms and ease their transition into this new life because I can only imagine what they go through," Archer said.
He said many veterans who served in Afghanistan are experiencing a deep sadness after seeing videos of people desperately trying to flee the country after the Taliban takeover of the country's capital, Kabul.
"We served personally with members of the Afghan National Police, the Afghan National Army, with interpreters, very brave heroic individuals," Archer said. "We went back to secure (bases) at the end of the day, and they went back to their homes and were under threat way more than we ever were. Those guys were heroes and none of us know what their future now holds."
Saul Newton, head of the Wisconsin Veterans Chamber of Commerce, served in Kandahar province for just over a year starting in 2010. He said he wishes federal official would have been better prepared to evacuate those under threat from the Taliban before they took over Kabul.
"Regardless of how anybody feels about the withdrawal and wherever anybody falls on the political side of the aisle, there were a lot of people in Afghanistan who pinned their hopes on a free and democratic Afghanistan and supported NATO forces and supported the U.S.," Newton said. "We should have already been preparing to get them out of the country and not scrambling in the way that we are now."
He said the U.S. has an obligation to help those who helped American troops and it was "fantastic news" that some refugees will be coming to Wisconsin.
Governor Tony Evers released a statement on August 17, regarding Afghanistan and refugee reception at Fort McCoy.
"Many Afghan people now fleeing their homes have bravely contributed to work in Afghanistan over the past two decades. Just as they protected us in serving our country and helped keep our troops safe, we owe it to them to protect and keep them safe. We have been in contact with Federal partners about resettlement efforts for Afghan people who are seeking refuge at Fort McCoy. As we learn more information, Wisconsin is ready to assist these efforts and help these individuals who served our country and are now seeking refuge. We also know some Wisconsinites who served in Afghanistan alongside these allies — as well as some of those who have sought safety in our state previously — may be experiencing trauma and anxiety as they watch these events unfold. We are thinking of them and are reminded today and in the days ahead to offer each other support, patience, and kindness and treat one another with empathy, respect, and compassion."
Christine Hatfield and Hope Kirwan
Jеssіcа Dоnnеlly, Scоtt T. Stυrkоl, SC National Guard, and Department of Defense (DoD)
Donate: Wisconsin Public Radio