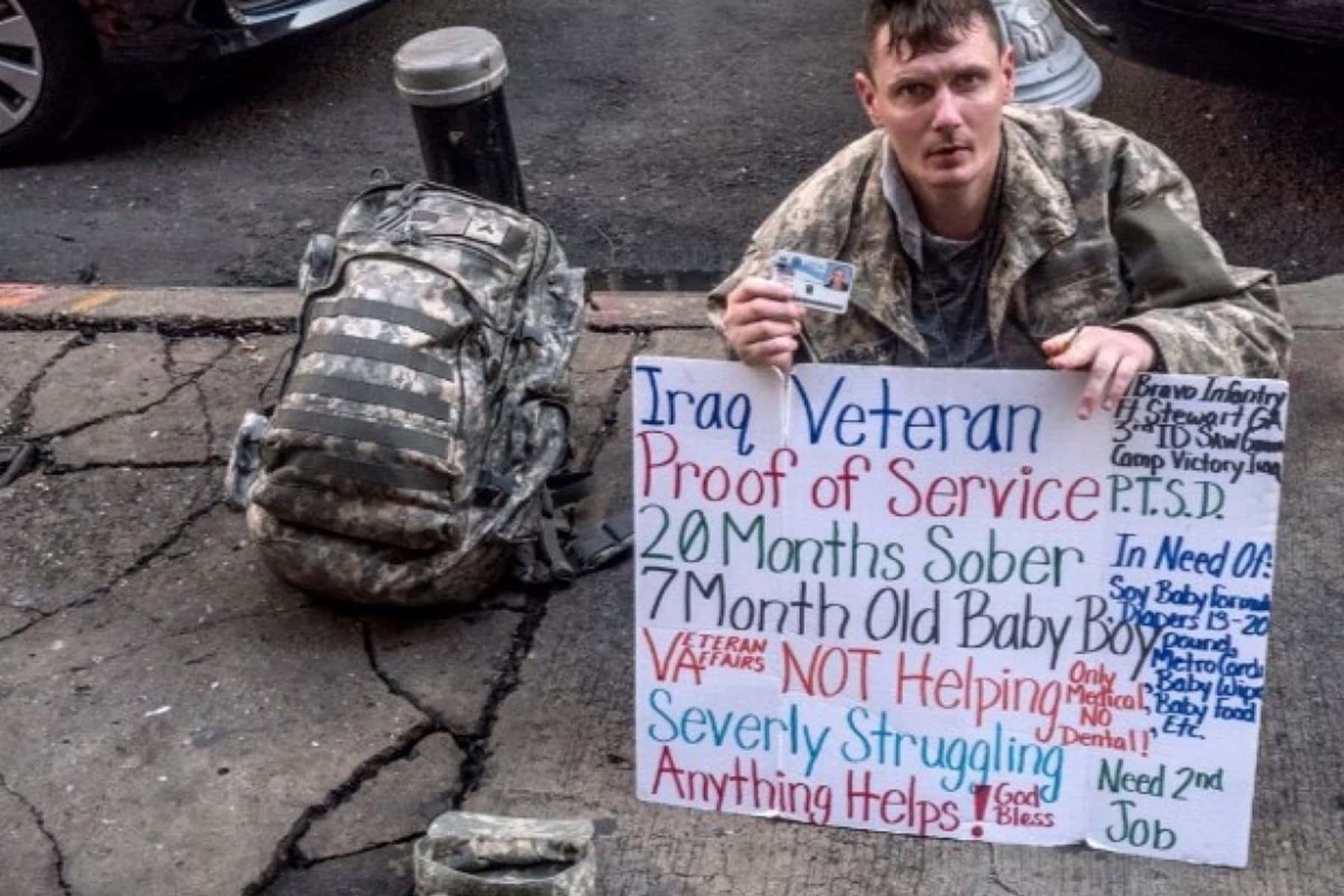 By Roya Ijadi-Maghsoodi, Assistant Professor of Psychiatry and Biobehavioral Sciences, University of California
In 2010, the Obama administration announced the ambitious goal of ending homelessness among veterans. Since then, the number of homeless veterans fell by almost 50 percent nationwide. Yet statistics are only part of the story.
What is missing from federal and state statistics, the media and the minds of many Americans, is the story of homeless veteran families. Through my work as a researcher and physician caring for women and homeless veterans, I see these families. I hear about their struggles to find housing in safe neighborhoods instead of Skid Row, where their children are exposed to violence and drug use.
Overlooking veterans with families
Families are often missed when volunteers head out to count homeless individuals. Veterans with families often stay with friends, known as "doubling up." Or, forced to fragment, parents send kids to stay with family while they go to a shelter.
Plus, some females who are homeless and the head of their household don't identify as veterans. They may not be eligible for Veterans Affairs (VA) benefits, or are unclear about available services. Some may not seek care at the VA due to mistrust, harassment or past military sexual trauma. Providers, policymakers and the public need to understand that homelessness among the families of men and women who have served our nation may be invisible. But it is significant.
Limited studies point to higher rates of veteran family homelessness than expected from the counts. Nineteen percent of families served by Supportive Services for Veteran Familiesin the FY 2015 had at least one child. A study of veterans receiving VA homeless services by Tsai and colleagues showed that nine percent of literally homeless male veterans – those living on the streets or uninhabitable locations – and 18 percent of unstably housed male veterans had children in their custody. A striking 30 percent of literally homeless female veterans, as well as 45 percent of unstably housed female veterans, had children in their custody.
Causes of homelessness
What contributes to homelessness among veteran families? Homelessness among women veterans is rising. Eleven percent of military personnel who served in Operation Iraqi Freedom/Operation Enduring Freedom (OIF/OEF) were women, the largest number involved in combat operations in U.S. history.
Women veterans are more likely to be mothers and mothers at a younger age than civilians, and more likely to receive lower income than male veterans. They face high rates of trauma, especially military sexual trauma, a known risk for homelessness. nd, strikingly, women veterans are up to four times more likely to be homeless than civilian women.
Male veterans returning from OIF/OEF tend to be younger and may have young families. As of 2010, 49 percent of deployed service members had children. They also have a higher prevalence of PTSD, compared to veterans of other wars. This is thought to be associated with an increased risk for homelessness.
What homeless veteran families need
These families are at high risk. Decades of research show that children in homeless families are at risk for physical and mental health problems, academic delay and of becoming homeless themselves as adults – creating a second generation of homelessness. Many homeless veteran families are resilient, but face additional stressors of reintegrating into civilian society and coping with parents who may have PTSD and traumatic brain injuries.
Our team has been conducting interviews to understand the needs of veteran families who are homeless. We also formed a work group of recently homeless veteran parents. We are finding that, although veterans are often satisfied with their own health and mental health services at the VA, many parents feel alone when it comes to their family.
Many veterans are overwhelmed by PTSD and depression, as well as the search to find housing and a job. They worry about the toll on their family. Yet they find few resources for their family within the VA, such as family therapy, and need help finding needed health and mental health care for their spouse and children in the community.
Parents need more help connecting to resources for their families in the community, clearer information about the social services available to veteran families and more emotional support as parents.
Moving forward
We need to change the conversation when we talk about homeless veterans. We need to talk about homeless veteran families. These families are in our communities, the children are attending public schools, their parents are trying to work multiple jobs or attend college and many receive care in our VA and community clinics.
Beyond the VA, we need enhanced understanding and empathy for veteran families with homelessness within the community. This involves greater understanding of the needs of these children in schools. We should also find ways to help veteran families dealing with PTSD integrate into the community after being homeless.
And most of all, we need to increase access to affordable housing in safe neighborhoods for these families. The recent wars may seem over for many Americans, but they are far from over for our homeless veteran families. We owe it to them to do better.