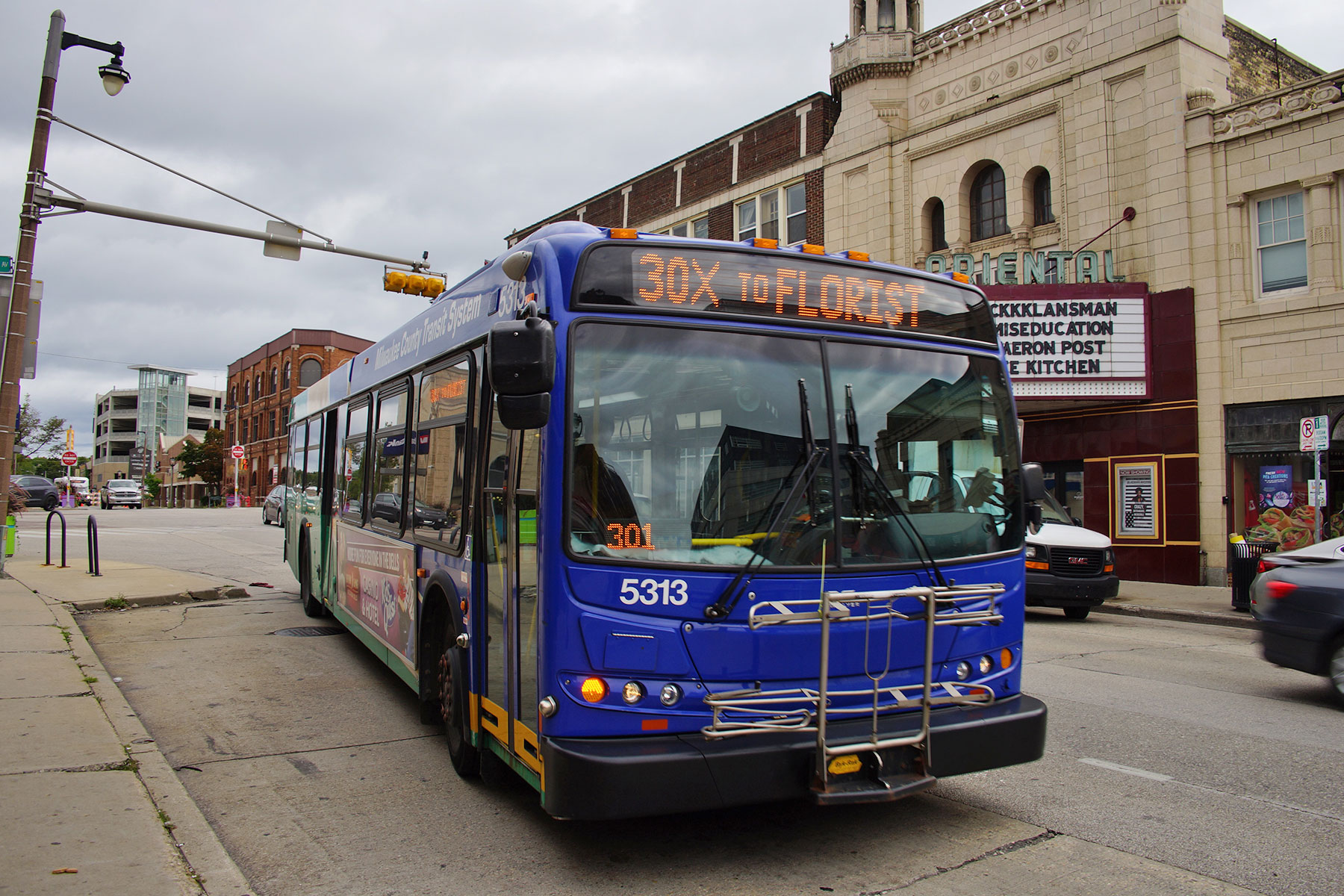 The president of the Milwaukee County Transit System, along with several bus drivers, successfully argued against a proposal that could have put law enforcement officials on buses to enforce fare collection, among other policy changes.
The Milwaukee County Transportation, Public Works and Transit Committee voted 3-2 against the policy, which would have prohibited MCTS from providing service to anyone who does not pay the proper bus fare.
Vice Chairperson Dan Sebring, who proposed the policy, stated that MCTS loses an average of $336,000 annually from bus fare evasions. That represents about 1 percent of the system's $30 million in annual bus fares.
Sebring said that every 90 minutes a bus is in service, somebody doesn't pay the full fare. The current policy allows bus operators to ask for the full fare only once. Even if riders don't pay, they are able to stay on the bus. Daniel Boehm, MCTS managing director, opposed the changes.
"We think we have a good policy," said Boehm. "We wish more people would pay the fare, yes, [but] I don't know that this ordinance gets us there." He added that the proposal was unclear about the consequences for MCTS employees who failed to eject fare evaders from the bus.
Supervisor Marina Dimitrijevic, who voted against the proposal, called it "totally out of touch with reality." She added, "There's a reason people can't pay fares," noting that her district has some of the highest unemployment, segregation and poverty rates in the county. Sebring represents the 11th District, which includes southwest Milwaukee and parts of suburban Greenfield and Franklin.
Dmitrijevic cited two major flaws in the plan: driver safety and enforcement. She said she fears increased violence toward drivers over fare disputes. She also questioned the cost effectiveness of hiring law-enforcement personnel to monitor bus fares, which was one of Sebring's suggestions.
With payment options such as the M-Card, Go-Pass and bus tickets, Sebring insists there's no reason for anyone to not pay the fare.
"To continue a policy that costs the taxpayers over a quarter of a million dollars every year is a violation of the public's trust," said Sebring. "It's well past time this policy was changed."
Carolyn Fenner has been riding the bus for more than 20 years and has witnessed many fare disputes. She suggested that more transit security is needed but acknowledged pros and cons regarding Sebring's proposal.
Another rider, Lennia Fields, said that bus drivers should enforce fares and call dispatch if there are disputes.
Referring to stationing law enforcement officers on buses to ensure fare collection, Fields said, "We pay a lot of taxes and we have a lot of crime, and I don't think the bus should warrant that type of attention."
Sebring and Patti Logsdon voted in favor of Sebring's amendment, while John Weishan Jr., Dmitrijevic and Sylvia Ortiz-Velez voted against it.
Ortiz-Velez said transportation is critical for people to get ahead. "For us to cut that off from people who are on the very edge of the fringe of life, I think would be a mistake," she said.
MCTS bus operator Michael Brown said his job is to get people where they need to go. He stated that Milwaukee citizens and policy makers need to work on the deeper-seated problems in the community that leave people unable to pay bus fares, such as poverty and unemployment.
"I drive routes in one of the worst neighborhoods, going up and down Burlеіgh, and you have to come up with something better than wanting to arrest these people," said Brown. "I let them ride."