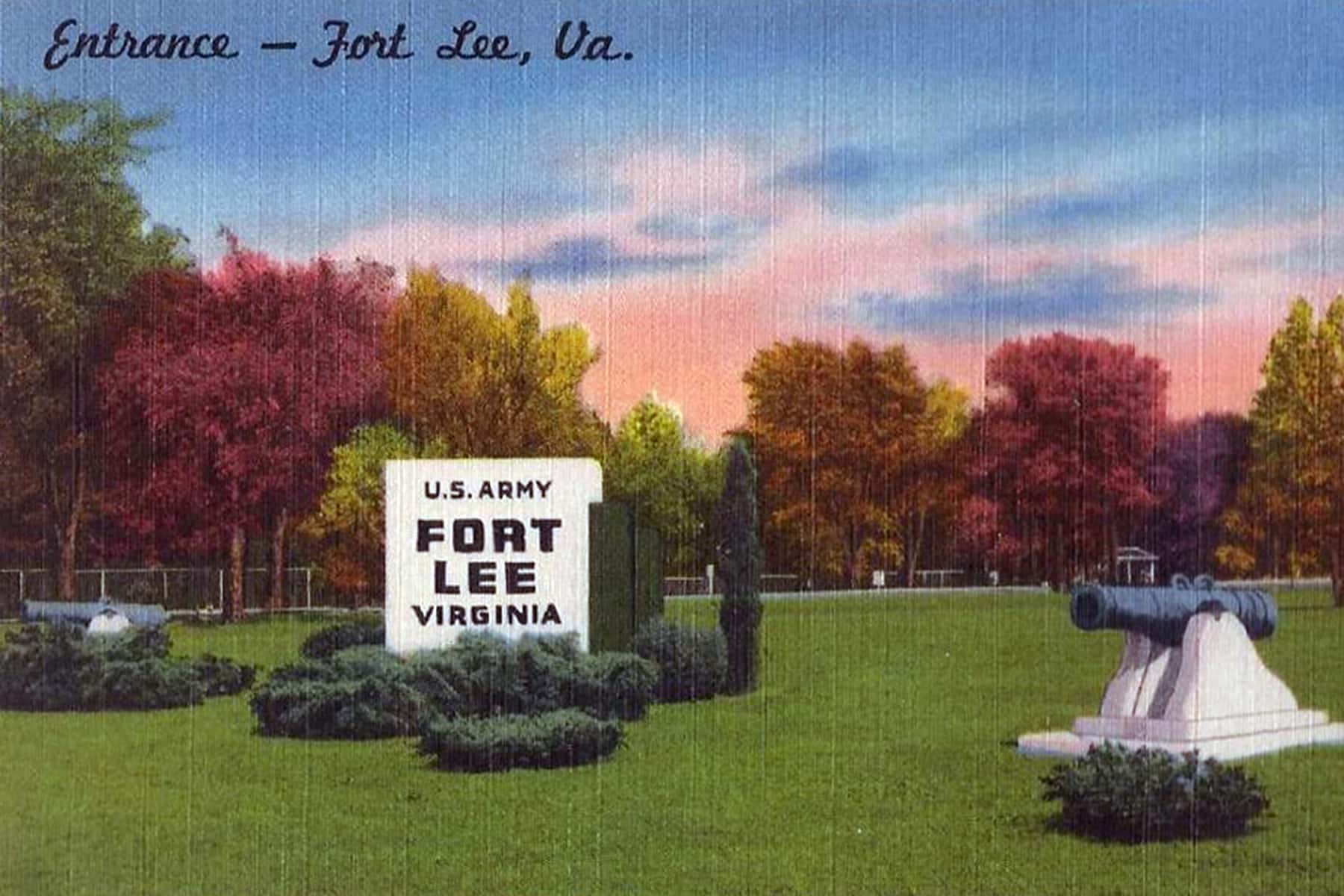 The recent demonstrations across the country, over the brutal death of George Floyd and the heritage of institutional racism, have raised the possibility of changing the names of U.S. Army installations honoring Confederate military commanders who waged war against the United States and fought to uphold slavery.
President Donald Trump has declared, unequivocally, that these 10 particular installations will not have their names changed. Democrats in the House have come down on the issue forthrightly, demanding change. And, even the Republican-led Senate Armed Services Committee on June 10 voted to require the Pentagon to rename those military bases.
What is missing in this discussion is a compelling set of alternate names for the bases in question, names that would be difficult to contest. Proponents of name changes rightfully fear an endless debate over this or that base name, geographic appropriateness, and other arguments that would serve as delay tactics.
There may be a clean, easy, and patriotic way to resolve all 10 names. These 10 bases should be named after internationalists — almost all Europeans—who fought on the side of American colonists in the War of Independence. Here are some meaningful options:
1. Camp Beauregard, Louisiana, after Confederate General Pierre Gustave Toutant Beauregard (1818-1893) to become Camp Hand.
Edward Hand (1744-1802) was born in Ireland, trained in medicine, and served in the British army in Pennsylvania between 1767 and 1774. In 1775, he joined the Continental Army with the rank of lieutenant colonel. Promoted to brigadier general, he fought the British and their Native American allies at Fort Pitt, Pennsylvania. He was appointed adjutant general in 1781, working with George Washington at Mount Vernon and Williamsburg planning for the decisive Battle of Yorktown, ending the American Revolution in a victory for the colonists
2. Fort Gordon, Georgia, after General John Brown Gordon (1825-1875), to become Fort Pulaski.
Casimir Pulaski (1745-1779) was a Polish aristocrat born in Warsaw. He was a cavalry officer involved in a failed uprising by Polish nobility, the Bar Confederacy, against Russian interference in the Polish-Lithuanian Commonwealth. Exiled in Paris in 1776, Pulaski met Benjamin Franklin who recommended him to George Washington. Eventually, he took command of Washington's cavalry detachment, charging British lines at Germantown, Pennsylvania. He commanded the Pulaski Legion, America's first trained cavalry corps, with the rank of brigadier general. He was mortally wounded in 1779 at the Battle of Savannah.
3. Fort Pickett, Virginia, after Confederate Maj. General George Pickett (1825-1875) to become Fort Armand.
Charles Armand Tuffin, marquis del la Rouerie (1751-1793), known in the U.S. as "Colonel Armand" was a young and wealthy Breton cavalry officer who left France to join the Americans in late 1776. Under the orders of Washington, he was designated a colonel, whereupon he recruited volunteers, paid from his own pocket. Upon Pulaski's death at the end of 1779, the Pulaski Legion was renamed "Armand's Partisan Corps," a unit of mostly foreign volunteer infantry and cavalry. He took part in a number of battles, including Short Hills, Monmouth, Brandywine, Whitemarsh, and Yorktown. In March 1783 he was made a brigadier general in the American Army, and discharged in November of that year.
4. Fort A.P. Hill, Virginia, after Confederate Lt. General A.P. Hill (1825-1865) to become Fort Rochambeau.
Jean-Baptiste Donatien de Vimeur, Comte de Rochambeau (1725-1807) was a French nobleman and general who served as commander-in-chief of the French Expeditionary Force in aid of American colonists. While Washington may have led the American soldiers into battle in Yorktown, he was joined by an even larger army of French soldiers and ships, a decisive force led by Comte de Rochambeau.
5. Fort Benning, Georgia, after Confederate Brig. General Henry Lewis Benning (1814-1875) to become Fort Kościuszko.
Tadeusz Kościuszko (1746-1817) came from a minor Polish gentry family from the eastern territories of the Polish-Lithuanian Commonwealth. He trained as a military engineer in the Royal Military Academy in Warsaw and later in France, after which he joined the American Revolution in 1776 as colonel of engineers. He became one of the chief engineers for the U.S. Army, and he planned the defensive strategy at Saratoga which turned the war in the colonists' favor. He built the remarkable fortress at West Point, which, today, is the site of the U.S. Military Academy. He achieved the rank of brigadier general.
6. Fort Bragg, North Carolina, after Confederate General Braxton Bragg (1817- 1876), to become Fort Hazen.
Moses Hazen (1733-1803) was a Canadian who joined the American rebel army which had two Canadian Regiments, mostly French-oriented. The Second Canadian Regiment was commanded by Hazen who led his troops through some of the most important battles in the war. That included the siege of Yorktown. With the war's end, Moses Hazen and the Canadians who fought with him could no longer return home. They had to live, from then on, in the new United States.
7. Fort Polk, Louisiana, after Confederate Lt. General Leonidas Polk (1806-1864), to become Fort de Kalb.
Johann von Robais, Baron de Kalb (1721-1780) was born outside the Prussian city of Nuremberg, and he entered the service of France eventually rising to officer rank and was made a Knight of the Royal Order of Merit. Shortly after the outbreak of the American Revolution, de Kalb approached Benjamin Franklin and his staff in Paris. Along with the Marquis de Lafayette, de Kalb came to America and was with George Washington's army during the winter at Valley Forge, the Monmouth Campaign, and the operations around New York City. Washington dispatched de Kalb to South Carolina where he was mortally wounded in battle against British troops led by Cornwallis by the village of Camden.
8. Fort Rucker, Alabama, after Confederate Col. Edmund Rucker (1835-1924), to become Fort de Gálvez.
Bernardo de Gálvez (1746-1786) was the governor of Louisiana, a Spanish colony at the time of the American Revolution. He was deeply concerned with damaging England's status in the New World. At the beginning of the conflict, de Gálvez started sending rebel colonists whatever he could, beginning with weapons and medicine, warning that "it must appear that I am ignorant of it all." In 1779, Spain began an open alliance with France and the colonists. Within a year, de Gálvez had chased the British out of Mobile, Alabama. The next year, he pushed them out of Florida.
9. Fort Hood, Texas, after Confederate General John Bell Hood (1831-1879), to become Fort von Steuben, Virginia.
Friedrich Wilhelm August Heinrich Ferdinand von Steuben (1730-1794) came from a commoner family in Prussia. Von Steuben was a captain in the Prussian army and later served at the Court of the Prince of Hohenzollern-Hechingen, stylizing himself "Baron." In 1777, he met Benjamin Franklin in Paris and offered his services to the Continental Army. At Valley Forge he trained American troops in discipline, drill, and battle readiness. Major general von Steuben prepared the first U.S. military manual and he helped defeat British troops from Monmouth, New Jersey to Yorktown, Virginia.
10. Fort Lee, Virginia, after Confederate General Robert E. Lee, to become Fort Lafayette, Virginia.
The Marquis de Lafayette (1757-1834) is appropriately saved for last, and replacing his name for that of Robert E. Lee at the fort would be delicious. He was, of course, that young French aristocrat who arrived in the colonies in 1777, and was commissioned a major general when he was not quite 20 years old. He served on George Washington's staff, becoming an effective field commander in numerous campaigns. He also represented the new American cause in France in 1779, where he arranged for more military aid for the struggling new country. Lafayette returned to Washington's army in 1780 and defended Virginia against the advance of General Cornwallis. His efforts helped corner Cornwallis at Yorktown until the combined American and French armies, under Washington and Rochambeau, arrived in the fall of 1781.
These possible names should strengthen the arguments from those who want to address the Confederate-named forts and rid the military and the country of anachronistic and racially-charged embarrassments.
These headline links feature the daily news reports published by Milwaukee Independent about the George Floyd protests, the revival of the Black Lives Matter movement that followed, and their impact on the local community in for 8 months from May to December of 2020.