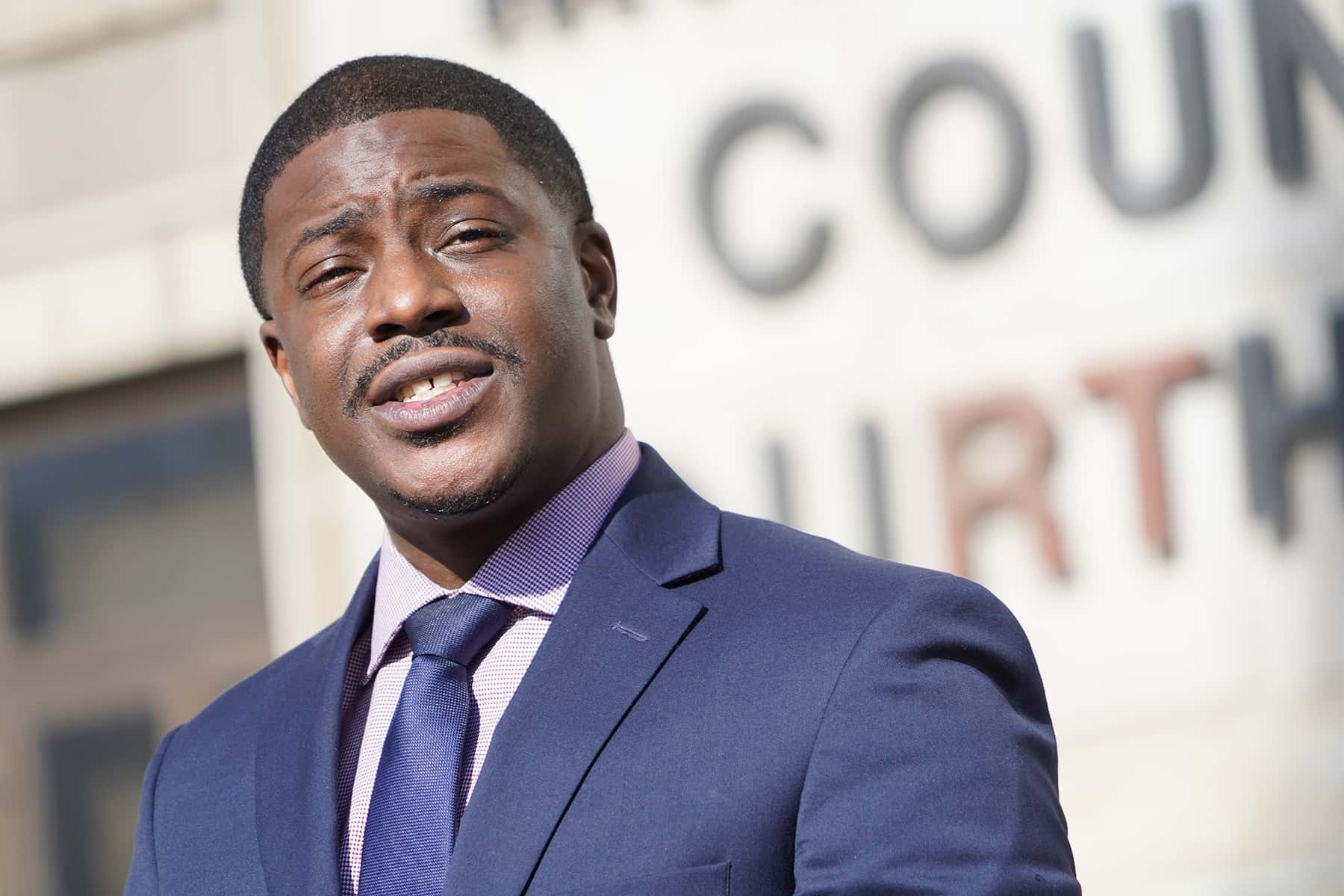 Milwaukee County Executive David Crowley said two destructive forces, COVID-19 and institutional racism, have "wreaked havoc" on Milwaukee every day of the pandemic.
Crowley delivered his 2022 State of the County address virtually on February 23, praising the efforts of residents and his staff who have gotten vaccinated against COVID-19. But he said there is a lot of work to be done to reduce racial health disparities.
"Because we know that without addressing those structural issues now, we will continue to see widening racial health disparities long after the pandemic is behind us," Crowley said.
Before the COVID-19 vaccine was widely available, Milwaukee County opened vaccine eligibility early to anyone 16 and older who resided in the 10 most vulnerable zip codes. The county also launched a free at-home vaccination program that put more than 450 doses into the arms of residents in over 300 homes.
Still, 10,400 per 100,000 Black Milwaukee County residents have contracted COVID-19 over the last 90 days compared to 7,800 per 100,000 white residents, according to the county-run dashboard. And 60 percent of white Milwaukee County residents are fully vaccinated compared to 41 percent of Black county residents, the dashboard indicates.
Crowley said the county has created seven internal teams to help advance work in the three strategic focus areas that are: creating intentional inclusion, bridging the gap and investing in equity.
Crowley also wants to make housing and public transportation a priority in Milwaukee County. In the last two years, Milwaukee County has invested about $47 million into eviction prevention and mortgage assistance. Black residents made up more than 80 percent of those receiving assistance.
And earlier this month, the county announced it would receive $50 million from the U.S. Treasury's Emergency Rental Assistance Program to continue the rental assistance program.
During his 20-minute address, Crowley also discussed violence, access to mental health services and a plan to bring more people into the county park system. He said the last two years have taught him the community is resilient.
"We've rolled up our sleeves and did the job necessary to keep residents safe from the spread of the disease," Crowley said. "Those early months taught us many lessons including that the work is easiest when we share the load and come together to get through tough times. We can come together once again to face all challenges and improve both the health and safety of our neighborhoods."
Donate: Wisconsin Public Radio