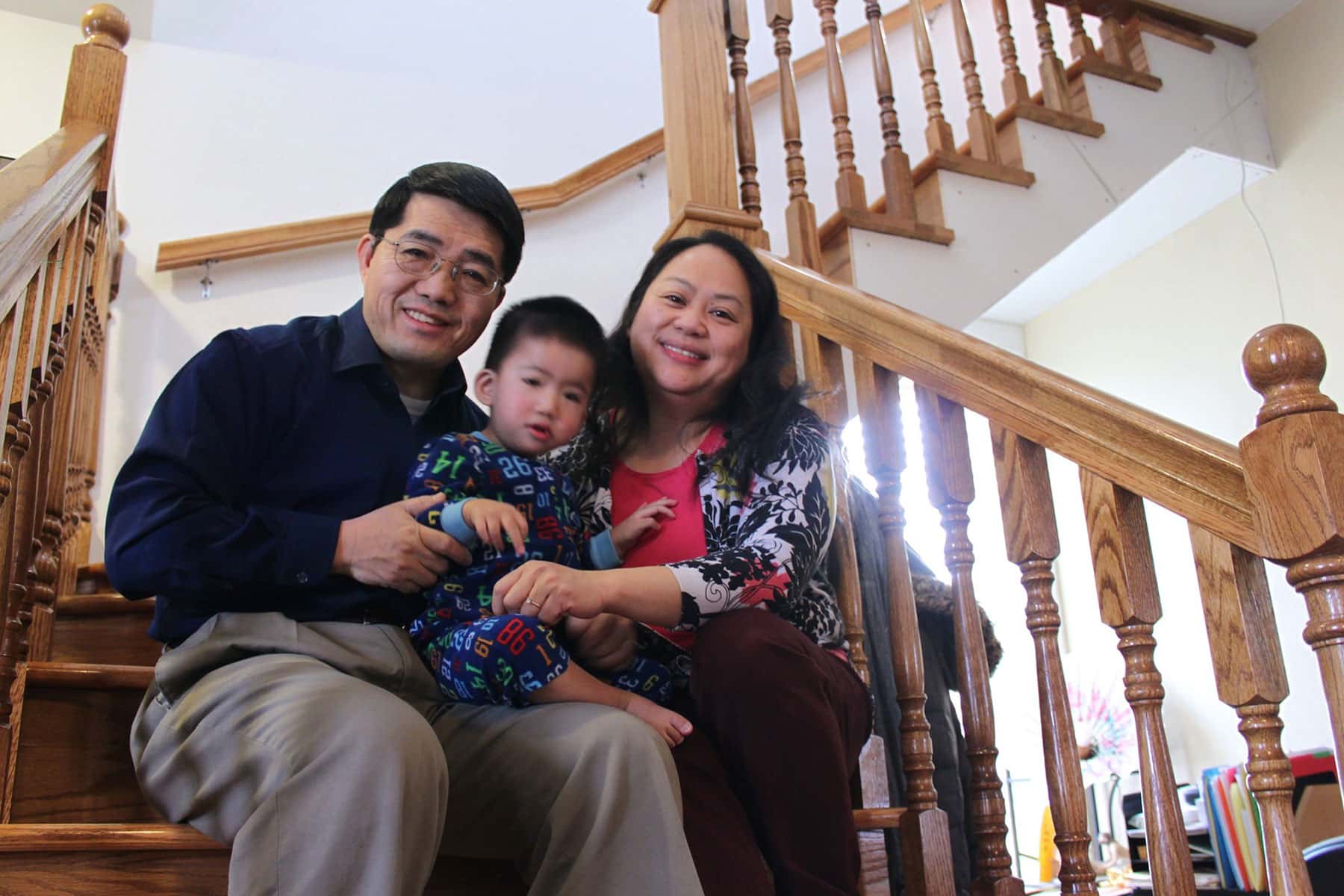 For six years, the boarded-up house on the corner, part of a seedy enclave created by three vacant houses and an open lot, was a home only for dealers, addicts and other desperate souls. That was until the Rev. Wang Chao Lee of the Grace Hmong Alliance Church and his family gutted and remodeled the two-story structure near Tiefenthaler Park last year. Now it is their home.
Lee, his wife Phua, who have five children ages 15, 12, 10, 8 and 2, worked with ACTS Housing to buy the duplex, which the city had foreclosed for back taxes. A nonprofit, ACTS helps low-income families transition from paying rent to owning homes by providing a range of real estate, homebuyer counseling, rehab coordination and financial services.
"(Its) innovative approach to restoring vacant, nuisance properties to owner-occupied homes results in a positive impact not only in the communities they work in, but for the many residents and homebuyers who might not otherwise have had the opportunity to own a home," said Irma Yépez Klassen, associate director at Select Milwaukee, a nonprofit homeownership counseling organization.
Since the beginning of the recession in 2007 and the real estate foreclosure crisis it created, ACTS has helped more than 400 families buy homes in Milwaukee neighborhoods. It is the only nonprofit licensed realtor in the state, and also offers personalized HUD-approved counseling. ACTS has four rehab counselors on staff to advise families and help coordinate repairs. Also, through its affiliate, ACTS Lending Inc., it provides loans to those receiving counseling and brokerage help from the organization.
Although its business model focuses on real estate transactions, ACTS attributes its success to understanding neighborhoods and families. "In this space, you need to understand the person and why they are where they are," said Frank Cumberbatch, ACTS program manager.
"Something that makes us unique is realtors at ACTS have a cultural connection to the families they help," Cumberbatch said. ACTS realtors usually speak the native language of the people they work with and most have grown up and often still live in the communities where they are selling houses.
For low-income families, purchasing a foreclosed home, even at a discounted price, may seem out of reach, especially when most of those houses require extensive rehabbing to bring them up to code and make them livable.
"Our team can bring a family from step one all the way through to homeownership, but we tell everyone right at the outset that this is probably going to be the hardest thing you've ever done," said Michael Gosman, ACTS executive director.
Hard work
After purchasing his home for $3,500, Lee worked on it for a year along with his brother, extended family and many members of his church. Together, they converted the vandalized duplex into a 2,000-square-foot home with four bedrooms, two baths and high ceilings throughout. But it took a lot of work and sacrifice.
His routine included arriving at the house shortly after dinner most nights and working into the wee hours of the morning. Each part of the project came with its own challenges. "There were no movie nights and not much family time last year," said Lee, 50. "We had to rebuild the staircase to bring it up to code and while we were working on it I even fell down it — twice."
Phua, 48, said she and her husband watched You Tube videos to master the details of many repairs and made innumerable trips to the hardware store. "I never knew there were so many kinds of nails. Different ones for wood, cement, drywall," she said.
Rehabbing a house on a limited budget requires resourcefulness. ACTS says its realtors negotiate favorable deals and the rehab counselors provide money-saving advice, but it's up to each family to put in the "sweat equity" and spend time bargain hunting to make the project work.
The Lees searched second-hand stores for the lights in their kitchen and dining room, and used Craig's List for bathroom fixtures. The new staircase that sweeps down from the second floor into the living room combines wood pieces from multiple sources, all stained to match, with spindles bought as factory seconds.
ACTS stresses sustainable homeownership as a route to stabilizing central city neighborhoods. According to an ACTS study, approximately 94 percent of the homeowners who bought through the organization from 1992 to 2013 were either still in their homes or had sold them. Only about 6 percent of ACTS homeowners were foreclosed upon, which ACTS said is about half the national average. In addition, the organization says that about 99 percent of the loans they make to families are repaid on time.
"ACTS places needed and important emphasis on sustainable homeownership," said Will Sebern, executive director of Layton Boulevard West Neighbors. "They are a perfect fit for our mission since the work they do leads to long-term growth in our neighborhood."
Since 2008, ACTS has helped 53 people purchase homes in the Layton Boulevard West neighborhood, with a total investment of about $3 million, Sebern said.
Most people hear about ACTS through word of mouth. Christian Medina, 29, and his wife Lorena, 30, wanted to stop renting apartments and spent three years looking for a house until a friend told him about ACTS. "Landlords never want to fix anything. And, besides, it's not yours so you can't do what you want with it," he said.
In November, the couple closed on a city tax foreclosed home on north Fifth Street near the Harambee neighborhood. As part of the project, ACTS helped coordinate a forgivable loan from the city for the rehab work. Christian kept has job as an auto mechanic on the South Side, where they had been living, but doesn't mind the 20-minute commute from their new home.
"We found a really nice house. This feels really good," he said.