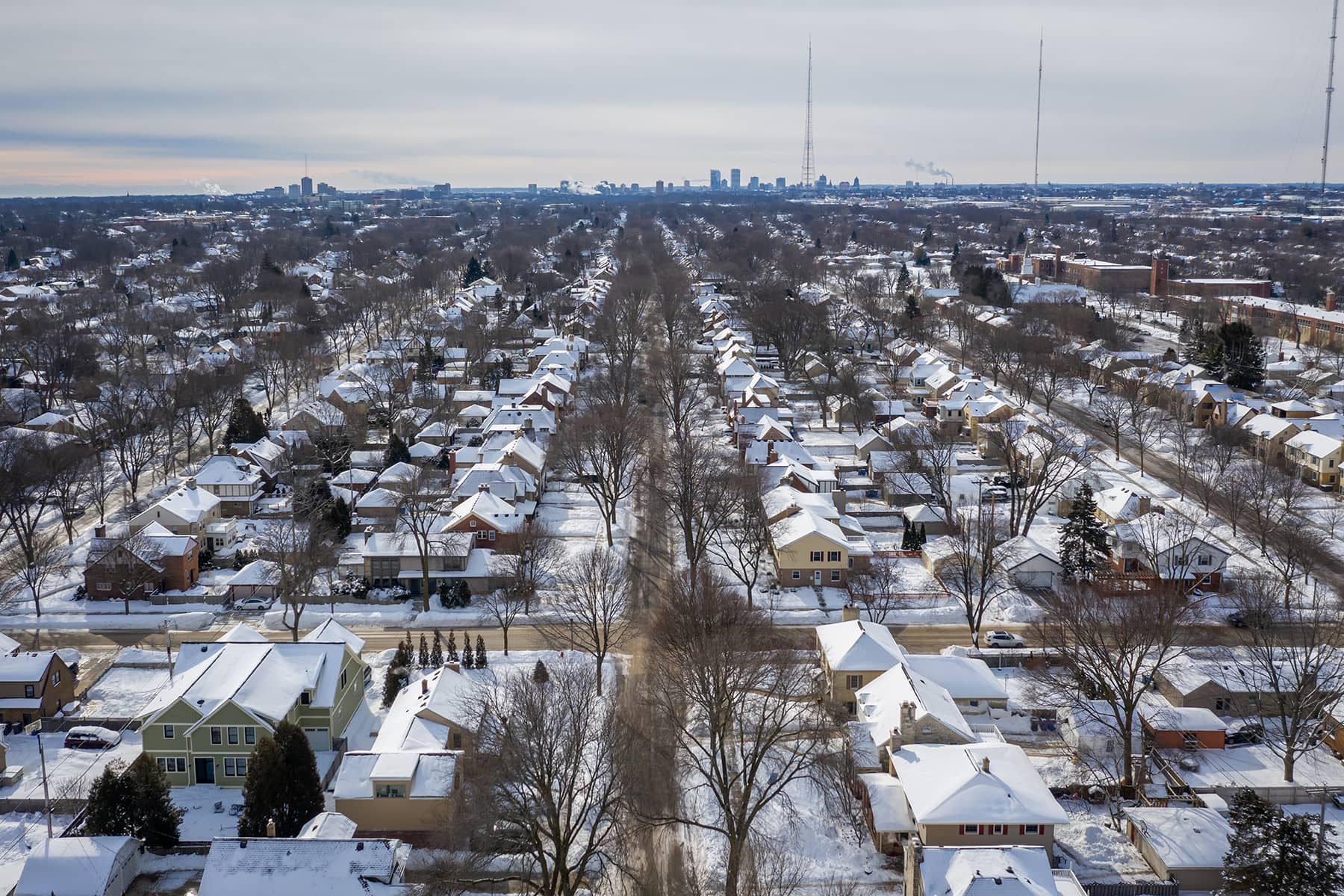 Wisconsin's housing shortage is expected to worsen by the end of the decade, and outdated zoning codes could make it harder for municipalities to address the issue.
A recent report from Forward Analytics, the research arm of the Wisconsin Counties Association, found the state needs to build at least 140,000 housing units by 2030 to keep up with current demand. If Wisconsin hopes to increase its working-age population by the end of the decade, the number of housing units needed jumps to 227,000.
The report said the number of baby boomers retiring and remaining in their homes long after retirement is expected to exacerbate Wisconsin's housing shortage, making it difficult for younger workers to find affordable housing.
As a result, Forward Analytics Director Dale Knapp said more young people are living with their parents longer than previous generations.
"They can't find affordable housing wherever they are living or working," he said. "The second component is school debt. The school debt payments are so big that it's just not within their budget."
With more affordable entry-level housing, roughly 52,000 young adults could have joined the housing market in 2020, Knapp said. And the study shows 20,000 to 30,000 affordable housing units are needed to solve the problem for young adults. One of the barriers to providing affordable housing is restrictive zoning codes that often favor single-family homes.
In the Fox Valley's city of Neenah for example, a developer planned to redevelop a 27-acre middle school property into a mixed-use housing development that consisted of apartments, single-family homes, duplexes and townhouses. But the property needed to be rezoned to accommodate the development.
In early December, the Neenah City Council voted against rezoning the property after pushback from neighborhood residents. The developer has been given more time to garner city approval, and has proposed reducing the number of apartments and eliminating duplexes and townhomes from the project.
Single-family zoning often 'reinforces redlining'
In 2021 and 2022, the League of Wisconsin Municipalities partnered with the Congress for the New Urbanism to develop a toolkit aimed at helping cities, towns and villages revise their zoning codes to promote affordable housing. They looked at zoning codes in five case study communities ranging in size. Those communities were Eau Claire, Horicon, Ripon, Waukesha and Waunakee.
"The lack of quality housing, adequate housing, workforce housing is a problem — probably a crisis in just about every community," said Jerry Deschane, executive director of the League of Wisconsin Municipalities. "But it can seem so big and scary that it's almost impossible to tackle."
He said the toolkit gives municipalities small tweaks to zoning codes that will offer more flexibility for multifamily housing units and mixed-use housing developments.
A few of the recommendations include allowing multi-unit housing in single-family zoning districts that historically included two-family units and allowing for accessory dwelling units, also known as in-law suites or backyard cottages, in all single-family districts. Other recommendations address lot setbacks, eliminating parking minimums and allowing residential uses in commercial zoning districts.
Since the 1960s, Deschane said local governments have gotten into the habit of favoring zoning districts that create neighborhoods of single-family homes.
"Ironically, if you look around at the neighborhoods that many of us find most attractive, that's not really what they look like," he said. "They're sort of a mix. There's single-family for the most part, but there's a couple of duplexes here, there might be a small eight unit apartment building there."
Those strict zoning codes disproportionately impact lower income individuals and people of color by pricing them out of a single-family neighborhood, according to Desiree Powell, programs coordinator for the Congress for the New Urbanism.
"It reinforces redlining. It's crazy to say that in 2023, but that's what it does in a sense," she said. "It keeps people of color and low-income — sometimes even mid-level income — out of these neighborhoods."
One community that recently overhauled its zoning code is the city of De Pere to allow for more flexibility for commercial and housing development. De Pere Development Services Director Daniel Lindstrom said the city rewrote its zoning code because the old code was outdated and hard for community members to understand.
He said the new zoning code tries to reflect the types of development that were historically in neighborhoods, and gives developers flexibility to choose the types of zoning used in new subdivisions.
"We encourage our subdivisions to not just be a single-family subdivision," Lindstrom said. "We encourage them to put in those corner-lot duplexes or multifamily units. And we've started to see that in some of our most recent subdivisions in the city."
The new code also gives homeowners the ability to create accessory dwelling units, he said. Knapp added that it was important for communities to remember that they didn't develop with stringent zoning that favors single-family homes.
"We've lost sight of the fact that cities, villages, towns, didn't grow up with this one-size-fits-all zoning," he said. "It can be a very pleasant surprise for a community to realize that if you open up to a little bit more of a mix of things, you actually end up with more attractive neighborhoods."
While some homeowners do not like to see change in their neighborhoods, Knapp said local officials need to be willing to listen to concerns and be able to explain how new developments could enhance the existing neighborhood.
"A growing neighborhood, economically, is going to fare better than the neighborhood that is stagnant," he said.
Zoning alone will not solve housing shortage
While flexible zoning would make it easier to develop different types of housing in residential districts, Knapp said it was not a silver bullet when it comes to solving the housing shortage. He said the zoning solutions vary from municipality to municipality and the type of housing needed in each community.
When looking toward 2030, however, Knapp said Wisconsin's primary shortage will be in the starter home market.
"The population that will be coming in and will be looking at apartments is likely to be somewhat smaller than the population that's in apartments now and will be aging into homeowner ages — their 30s and 40s," he said.
The Forward Analytics report said the two biggest obstacles for building more housing over the next decade are a lack of available lots and high interest rates slowing home construction.
In order to build new single-family homes, municipalities have to create buildable lots, typically subdivisions. Since the Great Recession, the number of lots created and houses built has decreased, he said. Municipalities began increasing lot creation around 2010, but they didn't keep up with demand for housing.
In 2020, Knapp said Wisconsin was approaching the number of new lots that need to be created, but rising interest rates are expected to reduce lot creation and home construction.
"The longer these interest rates and mortgage rates stay high, essentially, you see home building begin to really kind of seize up," he said. "The big question is, is this another part of another big housing down cycle like we've seen in the past?"
Because the housing need is demographically driven, Knapp said, it doesn't care about the housing cycle.
"That need is going to be there, and a major down cycle in terms of housing will really put us behind the eight-ball in terms of building sufficient housing," he said. "We have to make sure that a significant component of that housing is affordable to middle class families."
Donate: Wisconsin Public Radio