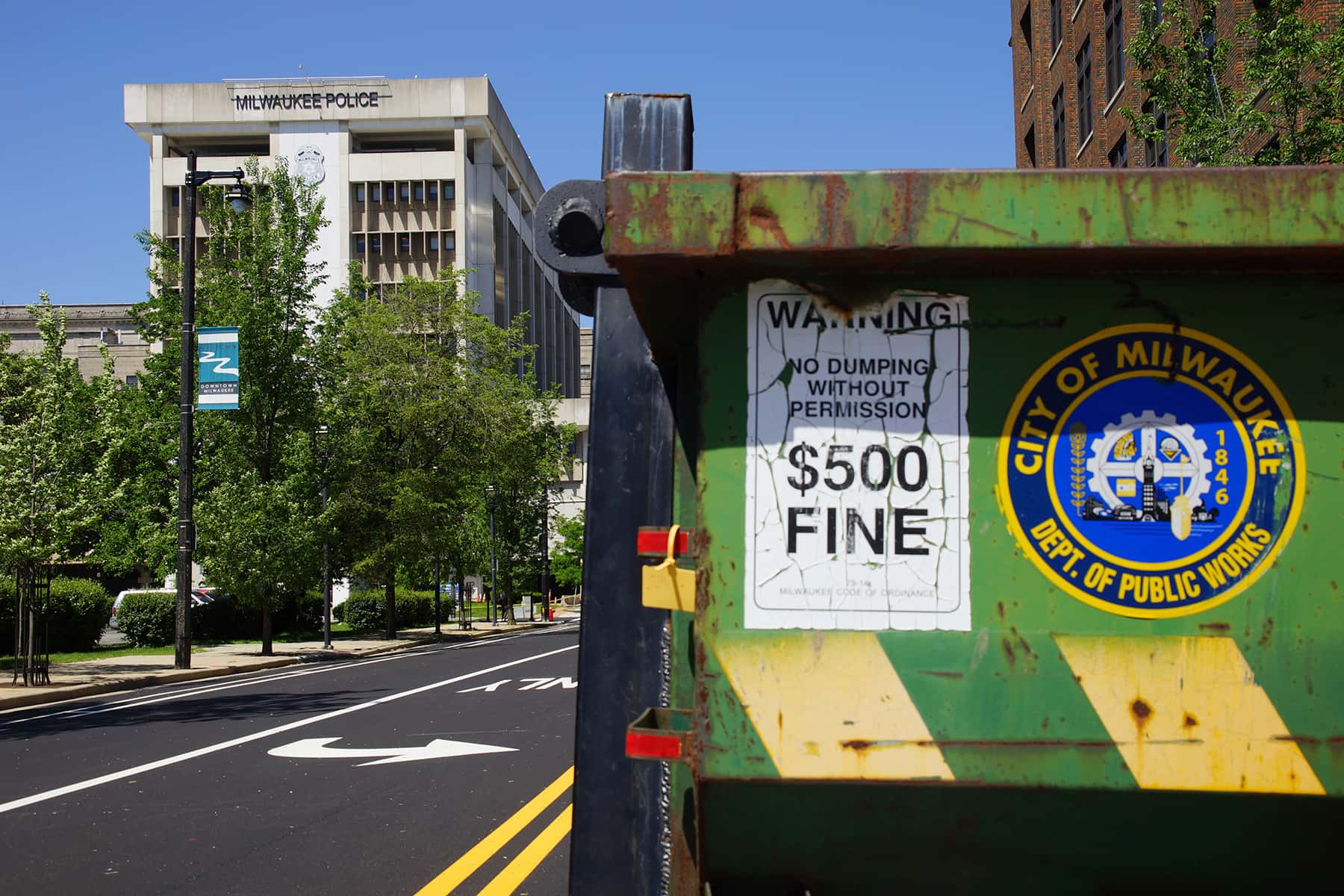 Local government spending on law enforcement in Wisconsin has, when adjusted for inflation, increased by about 60 percent since 1986, according to a report from a public policy think tank.
The report by the Wisconsin Policy Forum reviewed decades of government budget data released by the state Department of Revenue. It found Wisconsin cities' and towns' spending on law enforcement has risen faster than inflation and is taking up an increasingly large share of their budgets.
The analysis comes as protesters and activists across Wisconsin are calling for cuts to government spending on police departments amid a national conversation about police brutality, criminal justice and systemic racism. Ari Brown, researcher at the Wisconsin Policy Forum, said the report shows those conversations and debates should be focused on city-level spending.
"The biggest takeaway from this (study) should be that when we're having these kinds of conversations (about police funding), the government entity we should be focused on is the municipality," Brown said. "The vast majority of government spending is done at the level of the municipality when it comes to police."
According to the report, Wisconsin cities and towns spent about $353 million on law enforcement in 1986 and roughly $1.3 billion in 2018 — a 262 percent increase in raw dollars that amounts to a roughly 60 percent increase after accounting for inflation. On a per capita basis, spending increased by about 30 percent over the same time period, also accounting for inflation.
In every year of that time period, law enforcement took up the biggest share of city and town budgets: about 18 percent in 1986 and 20 percent in 2018, the analysis said.
Brown said Wisconsin communities' spending priorities are reflected across the country.
"Wisconsin is one of 22 states where police protection spending is the number one municipal spending priority," he said.
Other pieces of city and town budgets go to things like parks, transportation, libraries and public health programs.
Jason Stein, research director for the Wisconsin Policy Forum, noted spending increases haven't necessarily translated to more law enforcement officers in communities. In Milwaukee, the number of officers has actually declined.
Stein said budget bumps, despite workforce declines or stagnation, could be because police were exempt from the limits on collective bargaining imposed in 2011's Act 10. Because of that, police can still use collective bargaining when negotiating wage and benefit increases.
Brown agreed: "The decision to leave police out of Act 10 is potentially still having impacts today," he said.
The report noted while six of Wisconsin's 10 largest cities have grown their police forces over the last decade, only three — Racine, Oshkosh, and Janesville — have increased their per capita staffing levels.
Donate: Wisconsin Public Radio
These headline links feature the daily news reports published by Milwaukee Independent about the George Floyd protests, the revival of the Black Lives Matter movement that followed, and their impact on the local community in for 8 months from May to December of 2020.