New Amtrak service running between Milwaukee, St. Paul, and Chicago could roll out by late 2023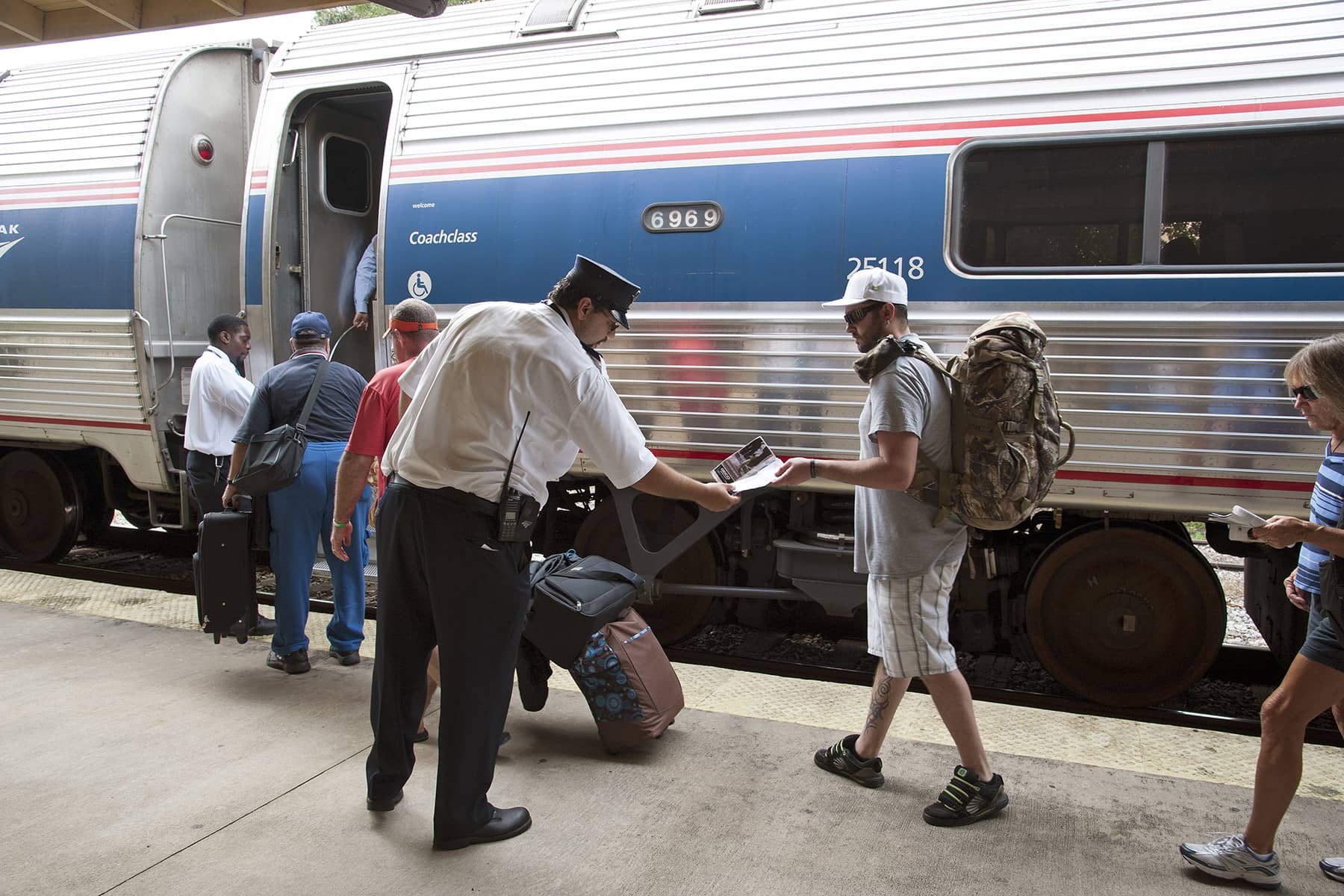 Some Wisconsinites could soon have a more convenient commute between Milwaukee, St. Paul, and Chicago.
A new Amtrak service, tentatively called the "Great River" route, could become available to passengers as early as late 2023. The Twin Cities-Milwaukee-Chicago, or TCMC train, will run on the same track as the Empire Builder, which travels between Chicago and the Pacific Northwest, with stops throughout Wisconsin.
"The plan was 2024, but we're all trying to get it done faster," said Lisa Stern, chief of railroads and harbors at the Wisconsin Department of Transportation.
Stern said it will offer additional transportation opportunities for people who can't or don't want to drive. Stops include La Crosse, Tomah, the Wisconsin Dells, Portage and Columbus. The TCMC train is considered an extension of the Hiawatha line, which runs seven daily round trips.
The train will leave the Twin Cities at 11 a.m. and get to Chicago by 6 p.m. or 7 p.m., Stern said, and would be a more reliable route between the major Midwest cities. It would take about six hours to get from Milwaukee to St. Paul, and seven and a half hours to get from St. Paul to Chicago.
The DOT received a grant from the Federal Railway Administration to cover 90 percent of the first year's operating costs. Stern confirmed the state agency is planning to apply for some additional federal funding to help support the operations of the service in the future.
The pandemic brought new challenges to the $53 million project. Supply chain backlogs and labor issues are among the reasons why there is no publicly official date for the route to open. In 2020, Amtrak ridership fell by nearly half from the prior year, NPR reported.
"It's not recovered yet, but it's on its way, probably between 50 and 60 percent of the ridership that we had pre-pandemic, but it keeps growing. So we're optimistic, we feel confident it will get back to 2019 levels," Stern said about the Hiawatha route.
Marc Magliari, an Amtrak spokesman, said nationally, on average, "we are a bit better than 85 percent of pre-COVID ridership numbers."
"The Empire Builder, because it has private rooms, held up its ridership better than some others," Magliari added. Ridership, at one point, was down 95 percent during the pandemic.
Staffing since has been slow to recover. Amtrak is looking to hire more than 4,000 people this year, according to its website.
"Agreements need to be in place and fleets need to be assigned. Once we have all that, we can announce a start date," Magliari said.
Other barriers include environmental and governmental regulations.
"The amount of steps necessary to get a passenger train in the 21st century isn't any easier than it was in the last 20 years of the 20th century," said Terry Brown, vice president of public relations with the Wisconsin Association of Railroad Passengers.
There will be some changes to the grade-crossings east of the La Crosse station. Stern said an additional track will need to be added there as well.
And while the TCMC train will offer another option for passengers, it will look different than Hiawatha, Brown said, with a small lounge car with a cafe. Brown said the TCMC train will "technically" require another two or more train sets because it runs in each direction on a daily basis.
"Its schedule should run a little faster than the Empire Builder because it's a shorter train, a lighter train. It'll be easier for the train to come to a stop and re-accelerate back up to speed," Brown said.
Brown says studies show the majority of Empire Builder riders are traveling for personal business like recreation or tourism.
Many point to 2015 as the starting point for the project. A study that year projected the train could carry more than 120,000 passengers at a maximum speed of 79 mph. That's the same speed as the Empire Builder, according to Amtrak's Magliari.
"The difference is the reliability of starting the train in St. Paul versus starting in two time zones away, where you can see the Puget Sound lapping up against the side of the town," he said, adding there is less exposure to delays.
"It's gonna be a different time of day, so you won't have to get up quite so early to go catch it in St. Paul," he added.
EQ Roy, Krtz07, Peter Titmuss, and Zachary G. Justus
Donate: Wisconsin Public Radio