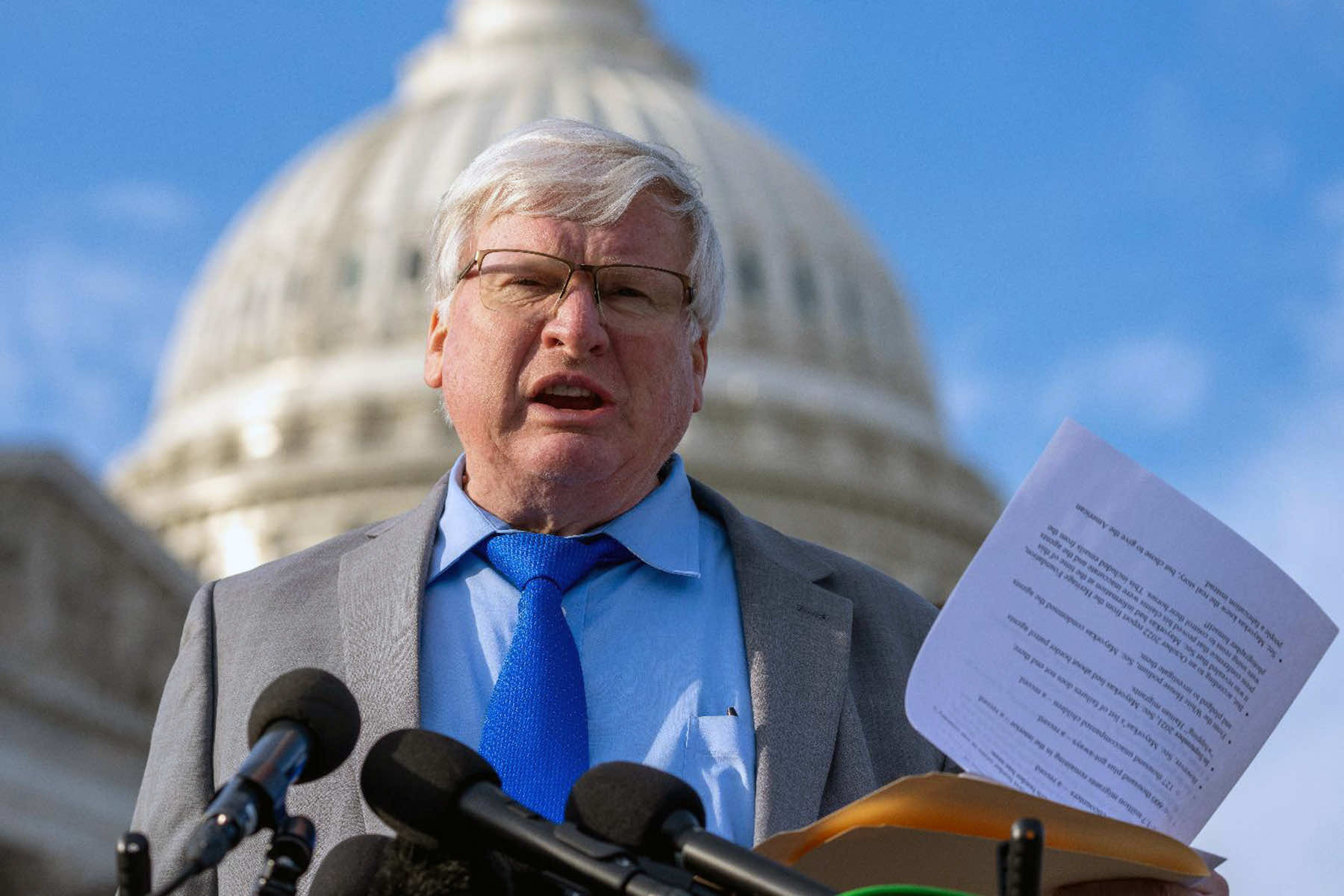 Republican U.S. Representative Glenn Grothman said on March 3 he will run for a sixth term next year representing east-central Wisconsin, despite promising when he first ran not to serve more than a decade in Congress.
Grothman, 67, said in a telephone interview that he is campaigning and raising money for a sixth term.
"That's the plan right now," Grothman said when asked if he was running again. "It's not something we've thought a lot about. … I've talked to a lot of people over the past few months. Nobody has told me I shouldn't run again."
He made the pledge not to serve more than five terms during the Republican primary in 2014. Grothman said he doesn't know what the maximum number of terms he would serve now is.
"I haven't thought about it, really," he said.
Wisconsin Democratic Party spokesperson Joe Oslund said it was "no real surprise" that Grothman was breaking his term limits pledge.
"Glenn Grothman is seeking another term in Congress explicitly so he can keep up his attacks on folks' retirement and health care, and it's shameful," Oslund said.
Grothman represents the reliably Republican 6th Congressional District. Grothman has won the district by double digits in every election where he has faced a challenger.
"Obviously, a lot of the agenda that I ran on can't be accomplished until we have a more conservative president and that's not going to happen for two more years," he said Friday.
Grothman is not the first Wisconsin member of Congress to break a term limits pledge. Republican U.S. Senator Ron Johnson won reelection last year to a third term after he promised not to serve more than two terms.