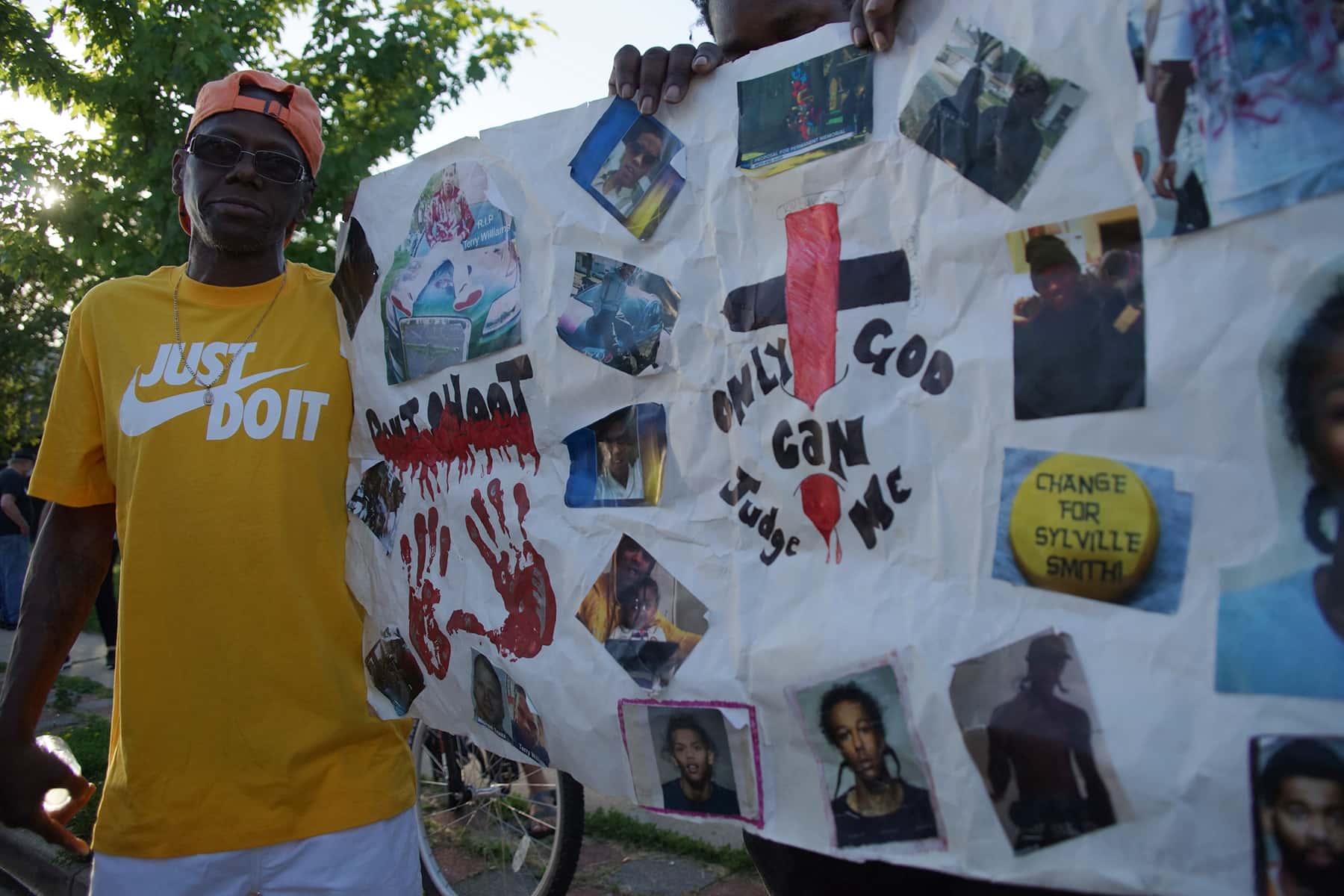 The City of Milwaukee is moving toward approval of a $4 million settlement to the family of Sylville Smith, the 23-year-old shot by former Milwaukee Police Department officer Dominique Heaggan-Brown in 2016.
City attorney Tearman Spencer filed paperwork with the city to authorize that amount October 12. Smith was shot August 13, 2016 after Milwaukee police officers pulled up to a car parked too far from the curb near Sherman Park in Milwaukee. Police suspected the car of being involved in a drug deal.
Smith ran from the car, and Heaggan-Brown and another officer chased Smith. Smith fell near a fence and dropped his gun. Heaggan-Brown shot Smith in the arm as Smith tried to stand, grabbed the gun and threw it over the fence. Heaggan-Brown then shot Smith, after Smith had fallen on to his back, in the chest. The shooting sparked several nights of unrest on Milwaukee's north side.
Smith's family filed a lawsuit in June 2017 alleging Heaggan-Brown tried to detain Smith without probable cause, and shot him while he was fleeing. MPD fired Heaggan-Brown two months after the 2016 shooting, saying he violated the department's code of conduct after he was brought up on unrelated sexual assault charges.
Heaggan-Brown was charged with first-degree reckless homicide over Smith's death, but was found not guilty in 2017. The proposed settlement follows unsuccessful mediation between the city and Smith's family over the lawsuit, which was slated to go to trial in December.
The $4 million plan will go before the city's Finance and Personnel and Judiciary and Legislative Committees. The full Common Council would then need to approve borrowing the money to pay the settlement.
Donate: Wisconsin Public Radio