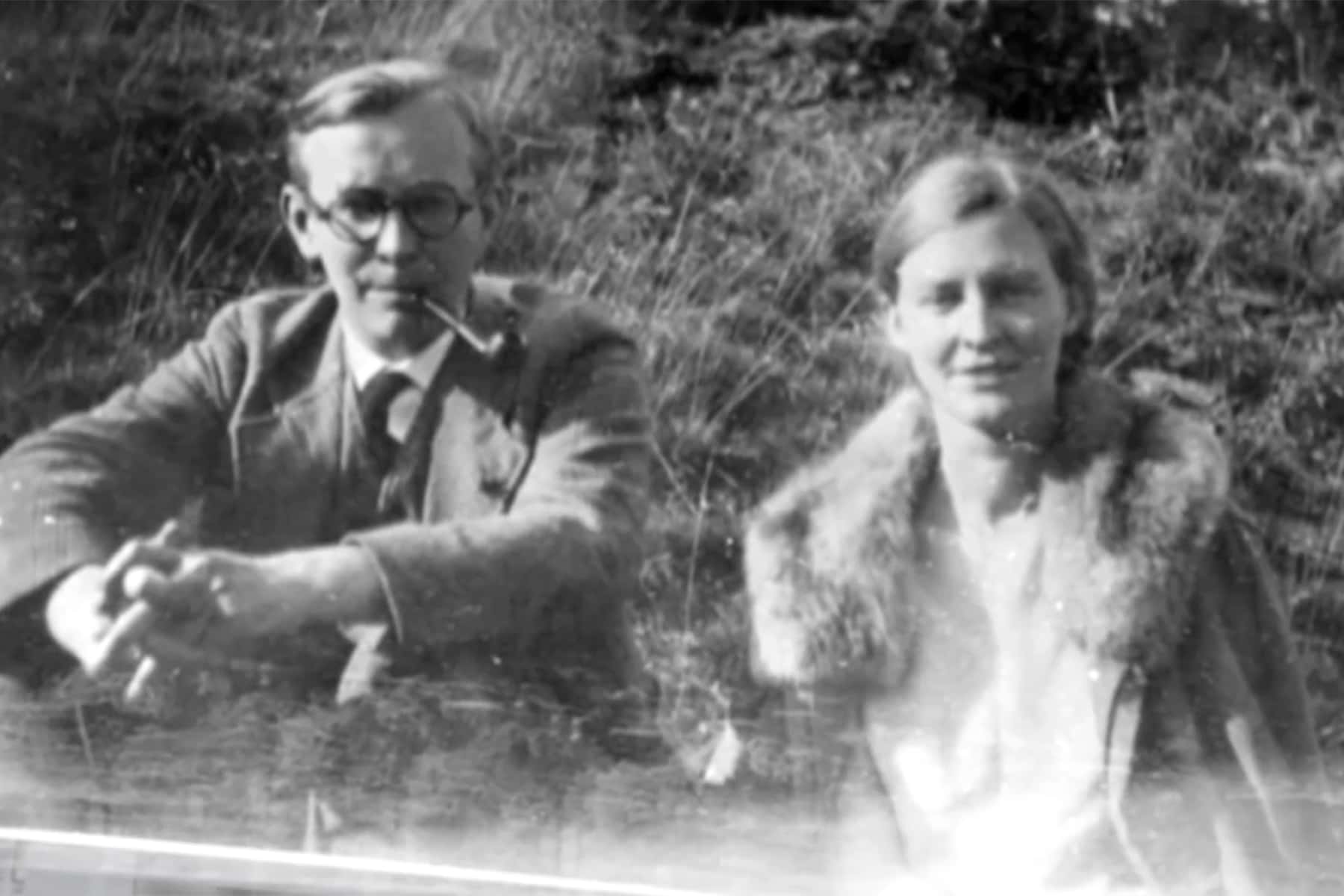 Mildred Fish-Harnack was a Milwaukee-born, University of Wisconsin-Madison graduate and the only American woman executed on the direct orders of Adolf Hitler. Architect John Dubrow first learned about her from the book called, "Resisting Hitler: Mildred Fish-Harnack and the Red Orchestra."
Mildred met German scholar Arvid Harnack at the University of Wisconsin. They married and returned to Germany in 1929. Soon, Hitler had seized power. The Harnacks, along with a circle of friends, formed a Nazi resistance network providing German economic and military secrets to the Americans and Soviets.
Arvid and Mildred were put on trial in December 1942. They were found guilty of espionage. Arvid was sentenced to death, and he was hanged on Christmas Eve. At first, Mildred was sentenced to four years in a prison camp. But Adolf Hitler wanted to make an example out of her. He ordered the court to change Mildred's sentence to death. On January 16, 1943, the judges did what he asked. Mildred Fish-Harnack spent her last month in prison doing what she loved, reading and translating works of poetry. She was executed on February 16, 1943. Her last words were, "And I have loved Germany so much."
When the Harnacks were captured, the Germans classified them as "Soviet spies." In the years after WWII, the Harnack's image morphed into staunch Communist supporters as the Soviets used their story for propaganda purposes. The fact that they also aided the Americans was lost in the shuffle.
Durbrow saw this as a noble cause and set out to honor her. With his own money, he designed a six-foot, eight-inch black granite sculpture. Finding a location for the sculpture proved much more difficult due to global politics.
"Everybody looks at World War II as the good war, and anything done to forward our victory is seen as a noble gesture. But in her case, she has been denied credit for having been involved in something that everybody else is giving accolades to," said Durbrow.
In the 1950s, the University of Wisconsin halted any plans to honor Mildred because of possible Communist connections. For more than a decade, the idea to honor Mildred was going nowhere and the sculpture gathered dust.
Durbrow's dream of honoring Mildred would gain momentum when the City of Madison Parks Department stepped forward. They selected Marshall Park. On the shores of Lake Mendota, it overlooks Picnic Point where Mildred and Arvid canoed on their first date and where Arvid purposed marriage.
In the summer of 2019, hundreds gathered for the dedication. It marked more than a decade of determination and Durbrow's unwavering belief Mildred was worth of such an honor.
"I am very grateful that we can finally place Mildred back in Madison overlooking the lake that she had loved," said Durbrow.
Wisconsin Public Television Education and the University of Wisconsin