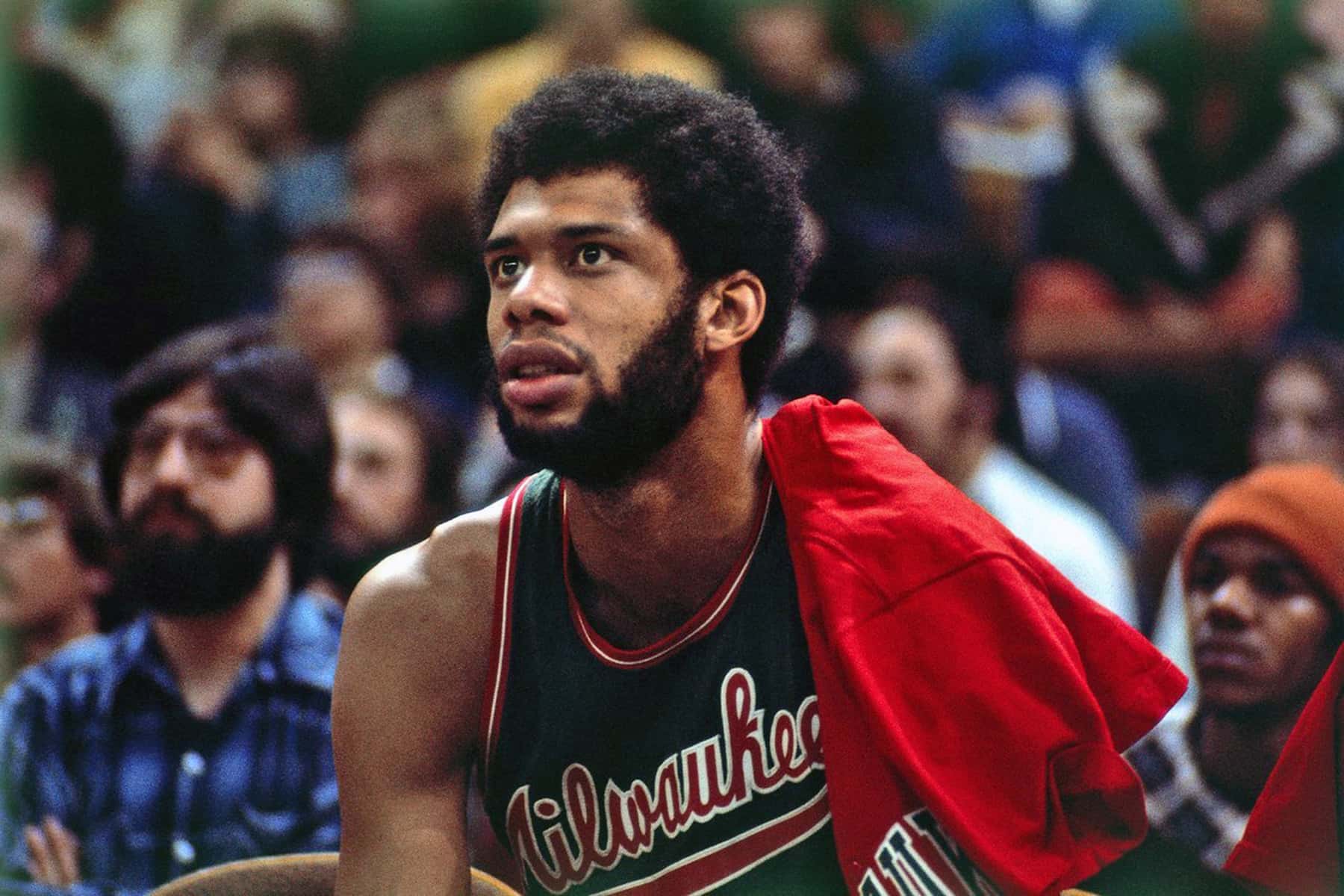 The last time the Milwaukee Bucks were in the NBA Finals, Kareem Abdul-Jabbar was the star of the team and a prominent civil rights advocate.
He was instrumental in the Bucks winning the NBA Finals in 1971, and he'd be named the NBA's MVP three times in the next four years. And while Abdul-Jabbar was giving everything he had to the team, he was also bringing racial inequalities and lack of access to jobs for people of color to the forefront.
Now, nearly 50 years later, the Bucks finally have another chance to bring home the championship title. But the players and their organization see the same problems in Milwaukee. In April 1974, as the Bucks were looking ahead to another run at the finals, Abdul-Jabbar told a reporter that being Black in America meant being a second-class citizen.
"All the benefits of American society has been denied to us," Abdul-Jabbar said. "And that has to be changed. And it has to be changed soon, because people's lives depend on it."
It wasn't the first time Abdul-Jabbar called for social justice while he was in Milwaukee and over the last year, the Milwaukee Bucks have done it again. Players marched with Black Lives Matter protesters last summer and the Bucks were the first team in the league not to participate in their playoff game following the police shooting of Jacob Blake, a Black man, in Kenosha last August.
During a playoff pregame press conference, former Bucks player Wesley Matthews told reporters police killings of Black men took a heavy toll.
"We saw an opportunity to show we're human," Matthews said. "To show that this is visibly and emotionally and physically impactful. Even though we are here, in a bubble."
In recent years, the Bucks and downtown Milwaukee have been on the rebound. The downtown Deer District has attracted more than 20,000 fans a night during the playoffs and finals. But the benefits for downtown business people largely have not extended to Milwaukee's Black community. There aren't many good jobs in the city's predominantly-Black neighborhoods, incarceration rates are some of the highest in the nation, and schools are racially segregated.
Marc Levine, a University of Wisconsin-Milwaukee professor emeritus of history, economic development and urban studies, recently looked at racial inequality measures in the country's 50 largest metropolitan areas. Milwaukee ranked last.
"The Bucks were playing great basketball and Jabbar was the greatest player on Earth, he called attention to this issue and here we are 50 years later, where on most indicators, the situation for African Americans in Milwaukee is worse than it was when Kareem Abdul-Jabbar played here," Levine said.
According to Levine and his research:
Black median household income in Milwaukee, adjusted for inflation, has declined by 30 percent since 1979.
Milwaukee has the second-lowest Black homeownership rate among the nation's largest metropolitan areas.
Only two-thirds of Black males between the ages of 25 and 54 were employed in Milwaukee in 2016-18. By comparison, 85 percent of prime-working age Black males were employed in Milwaukee in 1970.
The unforgiving downsizing of Milwaukee's heavy manufacturing sector that started in the 1970s hit the city's Black middle-class community the hardest and parts of the city never recovered.
Milwaukee Common Council President Cavalier Johnson said without a foundation of education and employment, a city has nothing to stand on.
"Former Mayor John Norquist used to say you can't build a city on pity, and you certainly can't build a city without those two things as a foundation," Johnson said.
Levine says the extreme segregation in Milwaukee is one of the biggest hurdles to building equitable communities.
Howard Fuller, a long-time civil rights and social justice activist who recently retired from Marquette University, says the Bucks advancing to the Finals didn't mean much in 1971, and it doesn't mean much now for so many Black people struggling in Milwaukee.
He doesn't think people should continue operating under the assumption that individuals in Milwaukee have the same lived experiences and daily lives.
"If you are poor in this city, and you live in the Hillside projects where I live, which is only about six or seven blocks from the arena, this doesn't mean anything to you," Fuller said.
Fuller said if there was going to be a tremendous infusion of resources into the city's poorest communities because of the Bucks' success, he would feel differently, but he doesn't believe that will happen.
"You know you want to go down there to the Deer District and jump up and down there and all that, that's cool. But to act like that has meaning, for the majority of Black people who live in this city, that's just fantasy," Fuller said.
Arvind Gopalratnam is the vice president of corporate social responsibility for the Bucks. He agrees with Fuller — but he also believes sports can bring people together. Gopalratnam is the first member of his family not born in India. He was the only Indian-American to hold his job title in the NBA. He was frustrated by the lack of progress for people of color, but thinks this Finals run is a great opportunity for the city.
"With that frustration there is a multitude of incredible pockets of positivity and programs and efforts that are incredibly enhancing the community, and those are the things we want to keep pushing," Gopalratnam said." There is an amazing under-told story, all the great things that do happen in this community, and that's what I want to be part of as well."
Mark Thomsen represented former Milwaukee Bucks player Sterling Brown in his lawsuit against the city of Milwaukee after Milwaukee police officers forced Brown to the ground and Tased him outside a Walgreens in 2018.
It took the Common Council three years to approve a $750,000 settlement and several changes in operating procedures within the police department, including an anti-racist policing policy.
He recently read Abdul-Jabbar's 2016 book "Writings on the Wall: Searching for a New Equality Beyond Black and White" and a passage made him think of what is happening in Milwaukee:
When it comes to securing equal opportunity to thrive, African Americans must grasp in the here and now — or what's a Constitution for? The problem is the longer that we continue to deny the problem exists, the longer it takes to solve it.
"White Milwaukee, White Wisconsin has failed to step up and address this institutional racism that is killing us as a disease," Thomsen said. "Until we figure out how to measure it and how to measure success and take significant steps to overcome the injustice, we're going to fail that."
Gopalratnam said the Bucks are going to continue being advocates for social and racial justice in Milwaukee. When players join the organization conversations are had about addressing these injustices and as a whole, there is a positive response, Gopalratnam said.
"We recognize that we may not be able to change the world, but we can certainly put forth some collaborative effort to make some change here locally," Gopalratnam said. "When you have the global microphone at your door step, we want to continue to celebrate the great things happening in our city and utilize this platform going forward."
Dіck Rаphаеl and Lee Matz
Donate: Wisconsin Public Radio