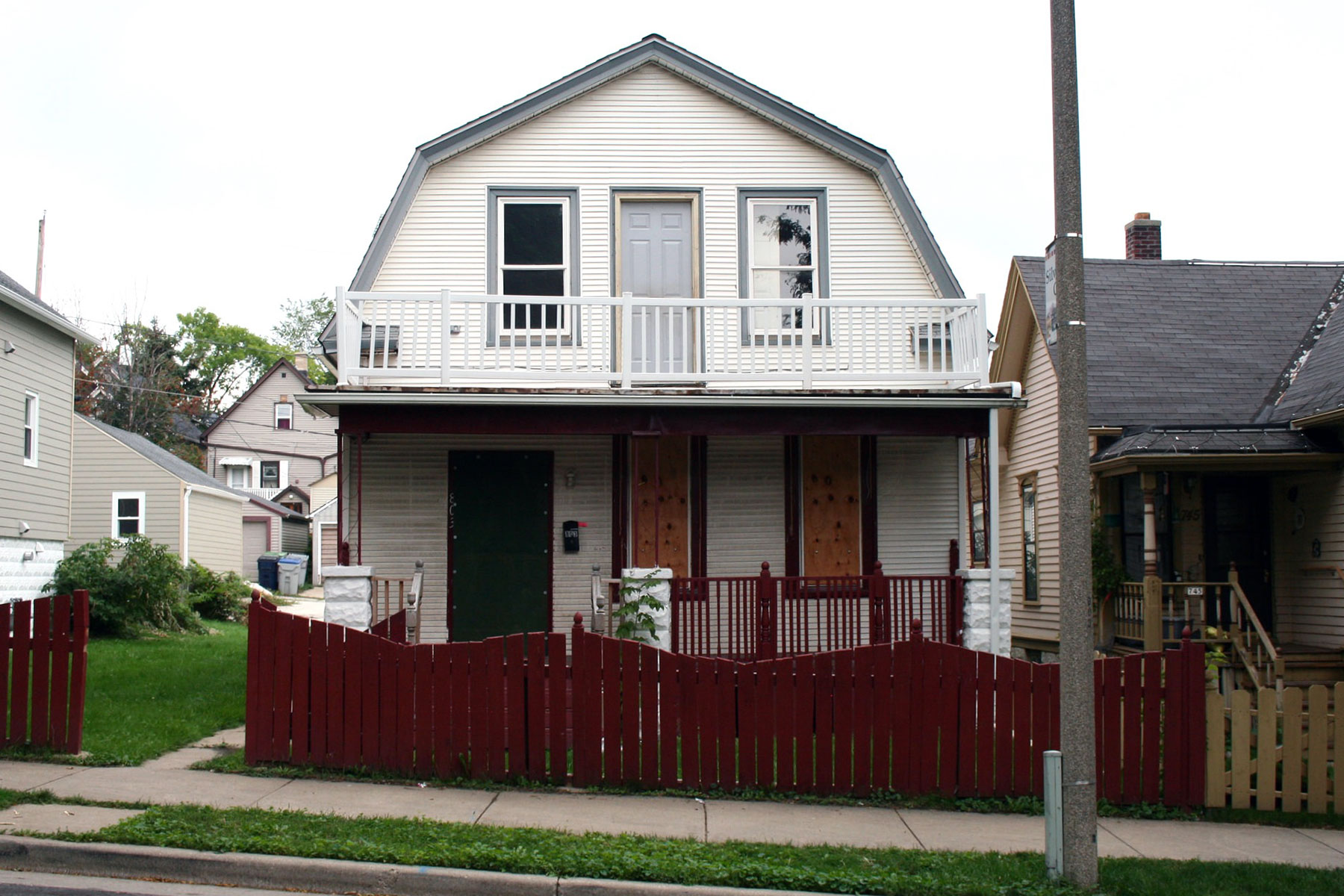 Layton Boulevard West Neighbors (LBWN) recently broke ground on its first new-construction Turnkey Renovation Home.
The home, which will be built on a formerly bank-owned lot in Burnham Park, is the most recent example of an ongoing effort by the neighborhood organization to help the Silver City, Burnham Park and Layton Park neighborhoods rebound from the housing and foreclosure crisis.
Since 2008, LBWN has invested more than $3.5 million to renovate 20 foreclosed properties in the area. LBWN Executive Director Will Sebern said the organization will continue to renovate homes in addition to the new construction, which will be the program's second "Net Zero" home, an energy-efficient model that has reduced energy costs by 96 percent over a year.
"It's an all-of-the above approach," Sebern said. "We're focused on … providing a new home ownership opportunity, and doing so in an affordable way."
At the groundbreaking, Mayor Tom Barrett said the 2008 housing crisis, fueled largely by subprime lending and a loss of middle-class jobs, resulted in the City of Milwaukee and banks owning more properties than they wanted to. He praised LBWN's efforts and encouraged other neighborhood organizations to follow suit, adding that the city is eager to help organizations develop the partnerships necessary to execute such a program.
Barrett said, "I want to see a grandma or a mom sitting on her front porch watching the kids play in the front yard. I want the mom or the dad to write a property tax check to the city. I want them to help enhance — and not detract from — the property values of … surrounding properties."
According to Sebern, in 2015 the median selling price for homes in the three neighborhoods LBWN serves was about $72,000, a 37 percent increase from 2014, but still lower than before 2008, when that figure was between $120,000 and $130,000. He said the new home will sell for about $125,000, which is "still in the affordability range for the homeowner we're trying to attract to the property."
Joey Zocher, a teacher at the nearby Escuela Verde, bought the first "Net Zero" Turnkey home in 2014. Zocher, who lived in Bay View for 10 years before buying the home, said it was important for her to move into a diverse neighborhood without "taking over."
"I love Milwaukee. But, just because I love it doesn't mean I'm going to act like there's not issues," she said. "Trying to think about how to re-establish a neighborhood without gentrifying it is really interesting to me."
For that reason, Zocher, who purchased her home for $110,000, said, "I really love the checks and balances that have been put into place for the program."
Individuals who earn between 50 and 120 percent of the city's median income — $17,745 to $42,587 a year, as of the 2014 census — are eligible for the program, and buyers are required to live in the home for three years. Zocher said the house's energy efficiency has made owning it more affordable.
Nineteen Turnkey homes have been sold at an average price of $97,434, according to LBWN. LBWN said demographic data on Turnkey homeowners was not readily available.
The neighborhood has had about 50 city- and bank-owned homes at any given time, Sebern said. He added that the declining inventory of foreclosed homes in the area has presented a challenge, "putting upward pressure on prices" and attracting increased attention from outside investors.
A search of Zillow.com shows 29 foreclosed homes in Burnham Park, Silver City and Layton Park. In the same area, 36 homes are in pre-foreclosure, which means the lender has initiated foreclosure proceedings. Thirty of the homes in pre-foreclosure were purchased before 2008. Twenty properties have a lower estimated value than when they were originally purchased; nine of the 16 with values higher than when purchased were bought in the '80s and '90s, when prices were much lower.
Harambee, a north side neighborhood comparable in size to the Layton Boulevard West neighborhoods but with lower listed home values, has 20 foreclosures and seven homes in pre-foreclosure, according to Zillow.
"If you're in a place where housing values are going up, you can have a totally unaffordable payment and it won't matter because you're going to be able to sell your house, because it's worth more," said Carl Quindel, president of Strong Blocks, an organization that helps Milwaukee renters become homeowners. "It's only a problem when you have both go wrong — you can't afford … the monthly cost, and you have no equity."
Quindel said many banks are much quicker to begin foreclosure proceedings now as compared to when the housing crisis was in full swing. Because of that, he said some of the owners of pre-foreclosed properties may be able to keep their homes, or find other alternatives.
Sebern said LBWN is trying to figure out how to identify homeowners who are facing the threat of foreclosure. "A lot of times … by the time we find out that a property's in that process, [the owners] may have moved out already, or they may think that there's just nothing left that can be done."
He encouraged struggling homeowners to contact LBWN, adding that free services are available. Take Root Milwaukee, an LBWN partner, provides confidential services to help homeowners who are worried about losing their home find alternatives to foreclosure.
Sebern said, "We really are trying to get that message out in the neighborhood in advance so people know."