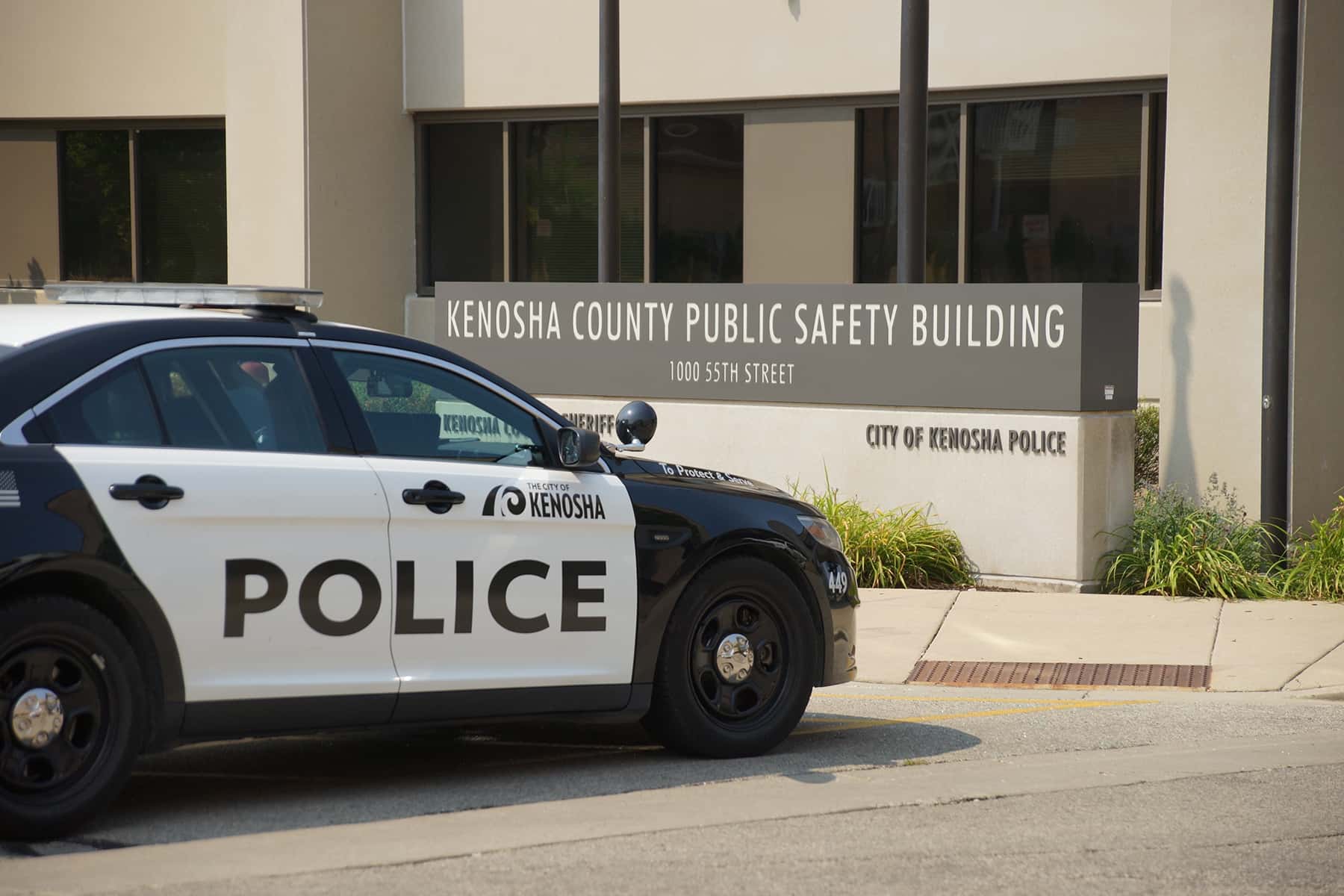 Jacob Blake, the Black man who was shot seven times in the back last summer by a Kenosha police officer, has filed a federal civil lawsuit against the officer.
Kenosha County District Attorney Michael Graveley announced in January he wouldn't charge any of the officers involved in the August 2020 shooting of Blake. The shooting sparked days of protests and destruction in Kenosha.
Kenosha Police Officer Rusten Sheskey, who is white, shot Blake while two other officers were trying to arrest him for an outstanding sexual assault warrant. Blake is now paralyzed from the waist down. In November, state officials dropped the sexual assault charges against Blake.
Civil rights attorneys Ben Crump, Patrick A. Salvi II and B'Ivory LaMarr filed the lawsuit on March 25 against Sheskey in the U.S. District Court for the Eastern District of Wisconsin. The suit alleges Blake made no physical or verbal threats toward any police officer during the incident and repeatedly attempted to disengage by walking away from a violent attack perpetrated by aggressive police officers.
"As evidenced in the video and set forth in the complaint, Mr. Blake had a folding knife on his person as he was being attacked, though he never brandished or threatened to use the knife at any time," Blake's attorneys said in a written statement.
The 19-page lawsuit details, with photographs, where Blake and Sheskey were standing at the time each shot was fired.
"After Mr. Blake dropped the folding knife onto the floor of the SUV and as he sat down in the driver's seat, Officer Sheskey began firing his gun with one hand as he pulled Jacob by the shirt with the other," Blake's attorneys said in the statement.
While presenting his decision not to charge the officers involved in the shooting, District Attorney Graveley said Blake was armed with a knife and resisting arrest. He said he didn't think he could prove the officers were not acting in self-defense.
Blake's attorneys say one of the bullets severed his spinal cord and left him paralyzed and confined to a wheelchair.
"After various surgical procedures and an agonizing course of physical rehabilitation, Jacob remains unable to return to his job as a security guard and relies on others to assist him with the basic needs of daily living," Salvi II said in a statement.
Blake is seeking "sufficient compensation for his injuries" plus a "substantial sum in punitive damages," as well as court costs. His attorneys have asked for a jury trial.
The Blake shooting prompted days of public demonstrations in Kenosha. During one of the protests, another shooting erupted and two men were killed and a third was injured. Kyle Rittenhouse, 18, is facing charges in connection with that shooting.
Donate: Wisconsin Public Radio