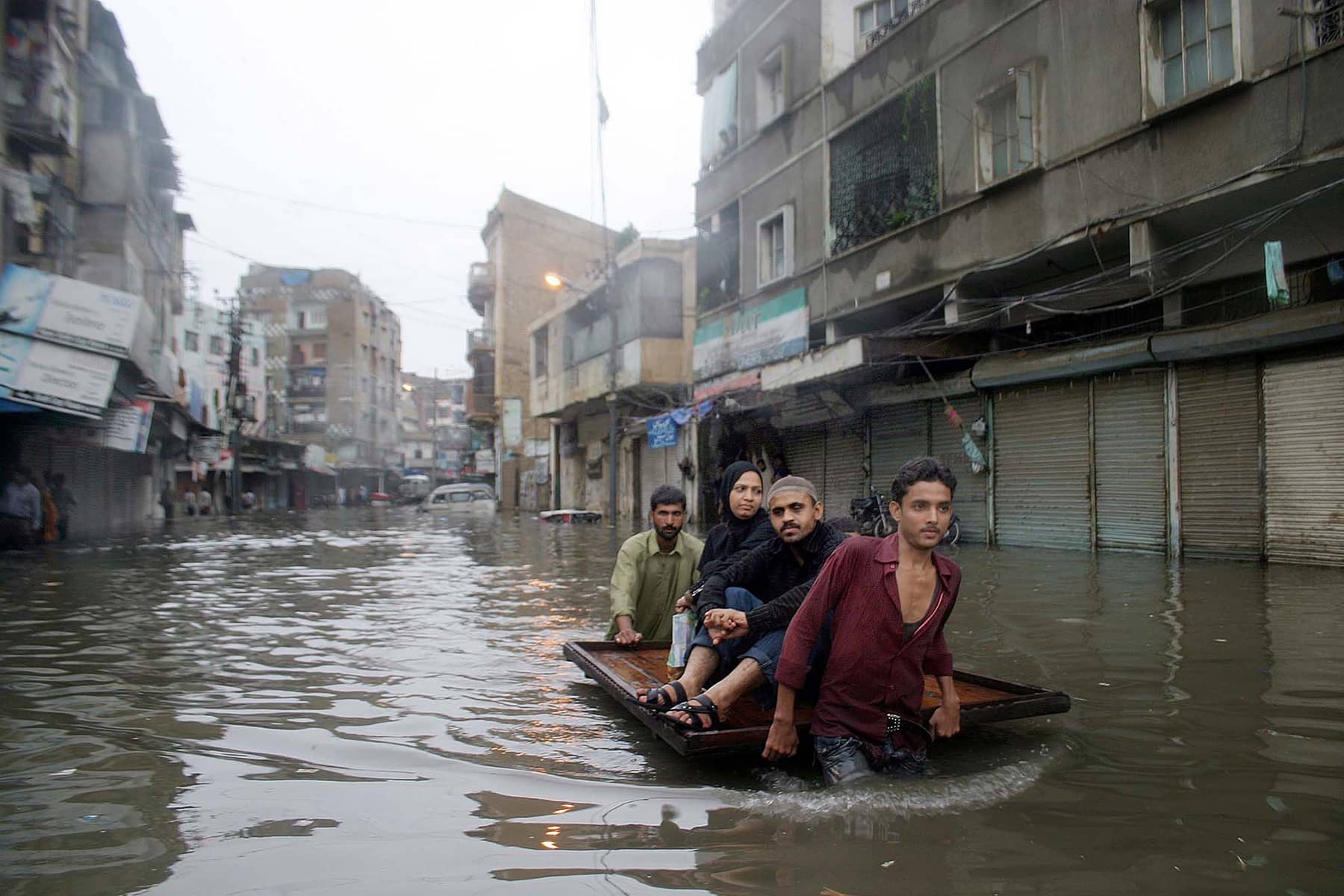 It was a Tuesday in August when Dr. Asad Khan realized he could not reach his family. The worst case scenarios raced through his mind. He talks to his siblings every day, something was wrong.
"I deal with life and death, being in the hospital, being a physician, but I was very nervous when something happened," Khan, a neuro-oncologist who works at Advocate Aurora Health said. "All I was doing was praying and worrying about them."
Khan turned on the news and started frantically searching for answers. When he saw the images of record monsoon rain inundating towns and villages in Pakistan, he called his siblings and relatives again. He later found out they lost electricity.
Record-setting floods hit Pakistan beginning in June. Those floods worsened in August, eventually leaving a third of the country under water and 33 million people displaced.
Khan said he was "beyond shocked" when the floods affected even the dry, arid province where he grew up, Balochistan. There, he said, drought was the norm.
For Wisconsin residents with ties to Pakistan, watching the disaster unfold thousands of miles away left many feeling helpless.
"My first feeling was: What can I do for them, sitting so far away from there? I cannot be there physically, but what is it that I can do?" said Dr. Shahida Munim, who specializes in internal medicine in Milwaukee.
Like many Pakistani people in Wisconsin, Munim is rallying support, raising awareness and money to help family and friends whose villages have been inundated with record monsoon rainfall.
Calling friends and family, Munim asked about their immediate needs. She's now working with a mosque in Rockford, Illinois, to send containers full of winter clothing, medical items and other supplies.
Najuf Malik, a student at the University of Wisconsin-Madison, is a second-generation immigrant. In the span of a week, she and members of the multicultural sorority Sigma Psi Zeta, the Pakistani Student Association and other student groups helped raise nearly $6,000 for Akhuwat, a nonprofit based in Pakistan. Malik's parents knew the founder of Akhuwat, she said, which gave them faith in the organization.
"It's kind of crazy if you think about it — that's enough (money) to rebuild a house," she said. "We really didn't expect this much money."
Still, she considers herself lucky her extended family is not living in the areas hit hardest in Pakistan.
Among other frustrations, Malik and others point to the irony that Pakistan has emitted less than 1 percent of carbon emissions but is now dealing with a disaster that was likely made worse by climate change.
"It just feels like these people are being punished for something that they didn't even cause," Malik said.
A cry for help, humanity
Khan, Malik and others feel there needs to be more attention to the flooding and lives lost. Malik said she believes it might have to do with race or religion.
"Everyone was talking about the heatwave in the United Kingdom. But when there's climate disasters in India, Pakistan, Kuwait, Yemen, no one talks about it," she said.
Malik added: "Is it because they're Black and brown? Or is it because they're Muslim? Or Hindu or what is it? Because no one wants to talk about it."
The fundraising efforts of Malik also fit the philanthropic mission of her sorority when she learned that violence against women rises after a natural disaster. Malik is part of the racial justice committee for the national charter and has since been chatting with the president of the organization to continue fundraising.
Khan also said that no matter the distance, people should still care.
"We are kind of responsible for each other. We have to help each other," he said. "People feel like, 'Yeah this is far away from me,' but they are still human. They are still connected to us."
АM Syеd and Аsіаnet-Pаkіstаn
Donate: Wisconsin Public Radio