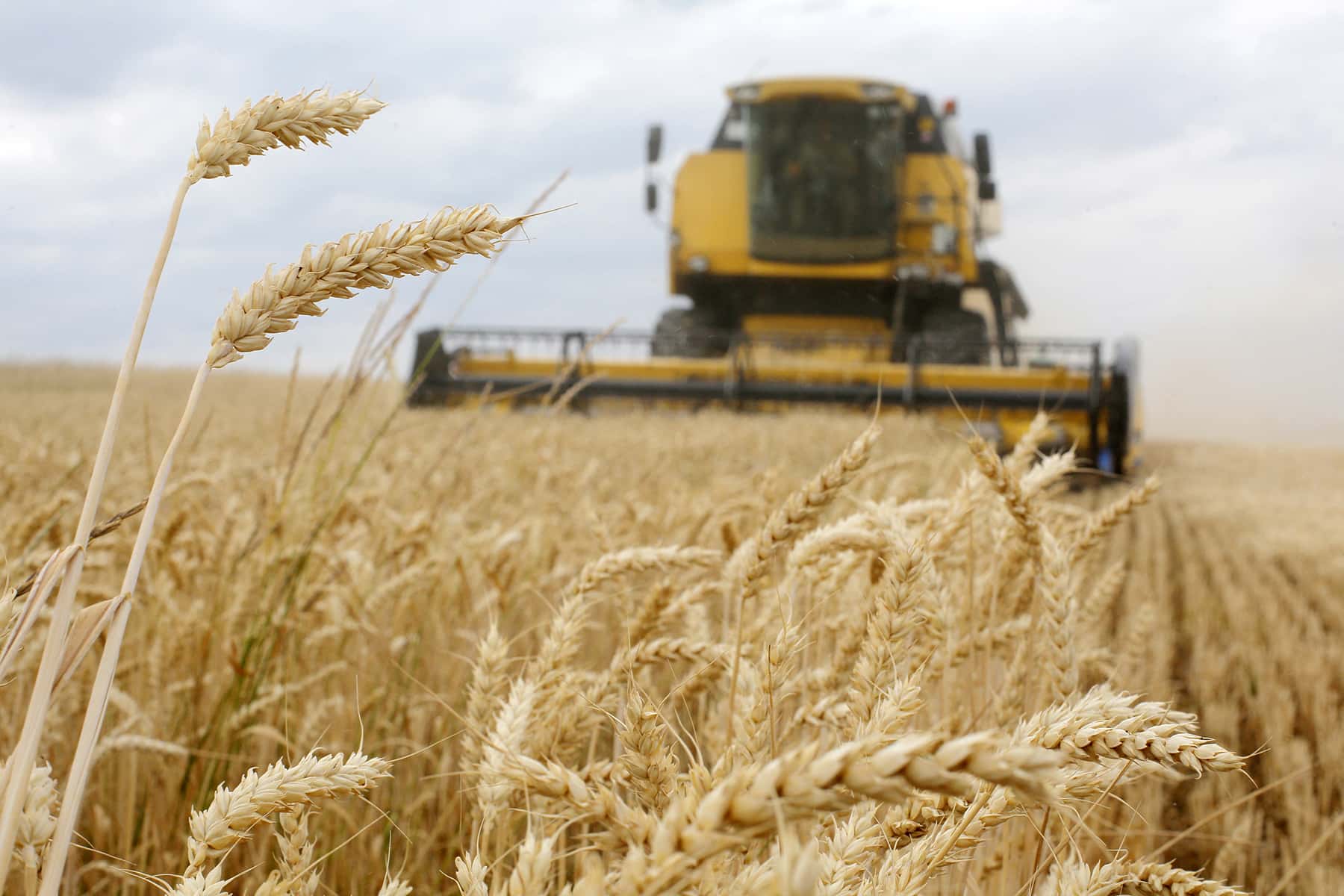 As Russia intensifies its war on Ukraine, agricultural output from one of the world's most productive growing regions has ground to a halt, causing the price of key food staples and fertilizer to approach record levels and sparking fears of worsening global hunger.
"The escalation of the conflict is now putting markets into serious turmoil," the Agricultural Market Information System said Monday in a report. "Any serious disruption of production and exports from these suppliers will no doubt drive up prices further and erode food security for millions of people."
David Beasley, executive director of the World Food Program (WFP) at the United Nations, warned recently that "the bullets and bombs in Ukraine could take the global hunger crisis to levels beyond anything we've seen before."
"This is not just a crisis inside Ukraine," said Beasley. "This is going to affect supply chains, and particularly the cost of food."
The Russian military's ongoing assault on Ukraine has brought one of the world's leading "breadbaskets" to a virtual standstill. As a result of diminished exports, wheat prices have surged, reaching levels last seen during the global food crisis of 2007-2008.
Futures in Chicago jumped by the daily limit for the sixth straight session, rising 7% to $12.94 a bushel. That builds on a massive surge of 41% last week, the most in data spanning six decades. Ukraine and Russia together account for more than a quarter of global trade of wheat, used in everything from bread to noodles and livestock feed. The conflict has closed major ports in Ukraine, and severed logistics and transport links. Trade with Russia has also been stifled by the complexity of navigating sanctions and soaring insurance and freight costs.
The high grain prices that helped contribute to the Arab Spring uprisings more than a decade ago have already been surpassed and are expected to increase further as long as Moscow's attack persists — exacerbating hunger, especially if governments are unable or unwilling to soften the impact on workers and the poor.
In Egypt, the world's top wheat importer, unsubsidized bread prices are on the rise. The government is reportedly planning to hike the price of subsidized loaves consumed by millions in the country, though Prime Minister Mostafa Madbouly said the change would be enacted in a way that ensures "the neediest people are not harmed."
It's not only the global wheat supply that is being undermined by Russia's war on Ukraine.
"The invasion will also deter Ukrainian spring planting of crops like corn and sunflower that would typically begin soon and may hamper winter-grain yields, extending the supply shock on the global market," Bloomberg noted. "Chicago corn futures on Monday reached $7.8025 a bushel, their highest since 2012. Rapeseed futures in Paris touched an all-time high. Ukraine is the world's top sunflower oil exporter and its lost trade is compounding already tight global vegetable oil supplies."
The price of fertilizer — made up of raw materials that are abundant in Russia and Belarus, including ammonia from natural gas, phosphate, and potash — is also soaring.
"We were already in a difficult situation before the war," Svein Tore Holsether, CEO of Norwegian chemical company Yara International, told the BBC, referring to higher fuel and shipping costs as well as more frequent and intense extreme weather due to the fossil fuel-driven climate crisis.
"Now it's additional disruption to the supply chains and we're getting close to the most important part of this season for the Northern hemisphere, where a lot of fertilizer needs to move on and that will quite likely be impacted," said Holsether. "Half the world's population gets food as a result of fertilizers … and if that's removed from the field for some crops, [the yield] will drop by 50%."
"For me, it's not whether we are moving into a global food crisis," he added. "It's how large the crisis will be."
Global food costs hit an all-time peak last month, according to the U.N., and Russia's assault on Ukraine is poised to make inflationary pressure even worse. Experts warn of particularly dire consequences in low-income nations heavily reliant on grain imports, where millions of people are already suffering from or at risk of malnutrition. Ukraine accounts for 90% of Lebanon's wheat imports and is a leading supplier for countries including Somalia, Syria, and Libya.
The U.N. World Food Program, which procures grains and food to distribute to poorer countries, bought just under 1.4m tonnes of wheat last year of which 70% came from Ukraine and Russia. Prior to the invasion it was already facing a 30% increase in the cost of wheat, because of poor harvests in Canada, the U.S., and Argentina. The latest surge in grain prices would further curtail its ability to provide aid, it said.
"This is an unnecessary shock of mega proportions," Arif Husain, chief economist at the WFP, said of Russia's war on Ukraine.
Holsether of Yara International described the war as "a catastrophe on top of a catastrophe" that exposes how vulnerable the global food supply chain is to external shocks.
"We have to keep in mind that in the last two years, there's been an increase of 100 million more people that go to bed hungry," said Holsether. "So for this to come on top of it is really worrying."
Meanwhile, Abeer Etefa, a WFP spokesperson based in Cairo, said that "war leads to greater food insecurity, and food insecurity increases the chance of unrest and violence. So a conflict in Ukraine leading to hunger and pushing people into food insecurity elsewhere could have the potential for unrest and violence in other areas. And really, the world cannot afford another conflict."