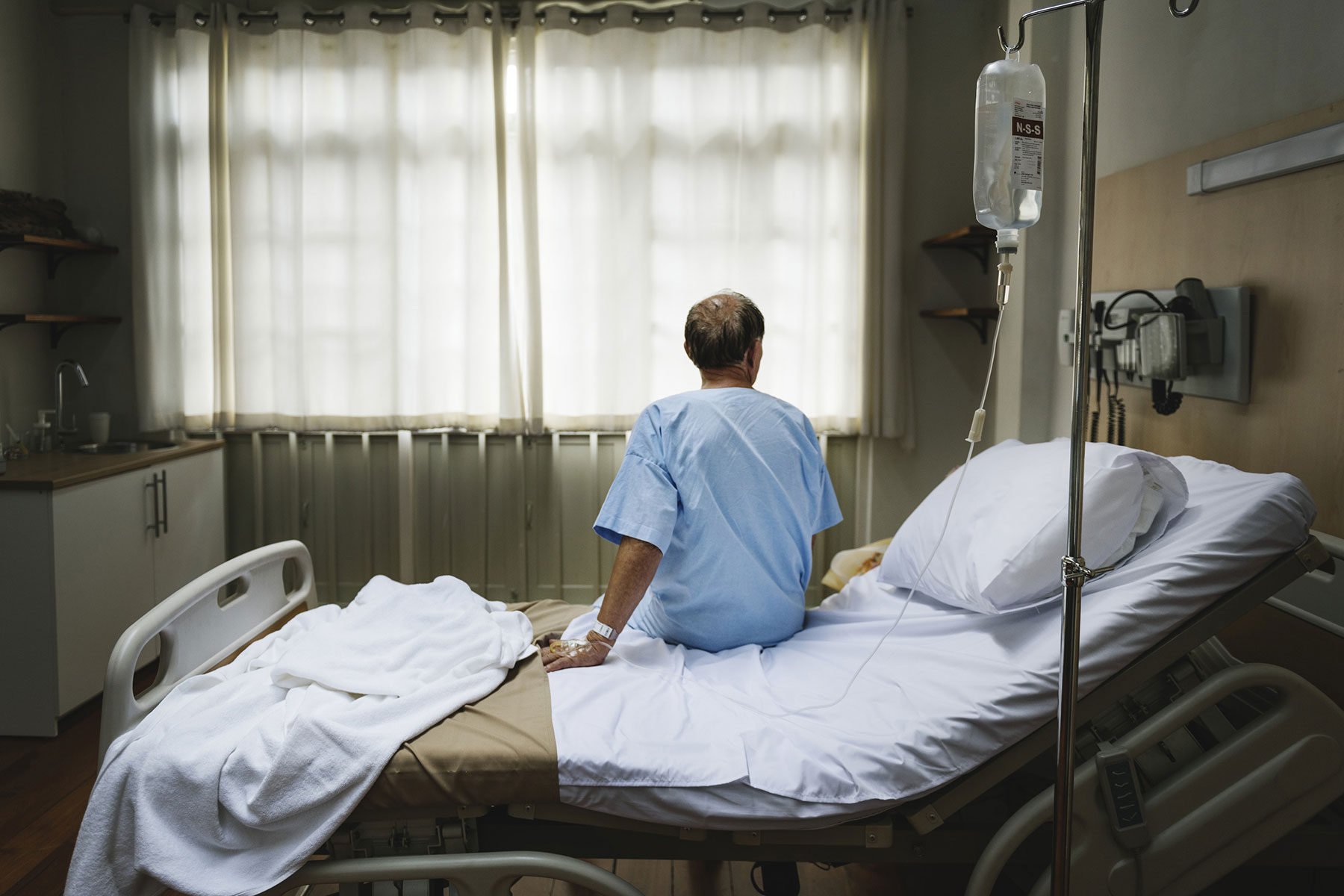 As Wisconsin ages, and as its population of senior citizens grows, the health care workers who attend to them face growing risks of overwork and burnout. These factors are colliding to put nursing homes and other long-term care facilities around the state in a bind.
While conventional wisdom is that health care is a growing industry that creates a wealth of opportunities for good jobs, the industry as a whole is facing worker shortages, and employees in Wisconsin's residential and long-term care facilities are facing increasing levels of stress and fatigue, according to a report the Wisconsin Assisted Living Association co-released on May 2, 2018.
In the report, providers who run long-term care facilities reported paying their "direct care workers" — including nursing assistants and other healthcare workers in support roles, though not nurses themselves — a median wage of $10.75 per hour. Healthcare employers cite low rates of Medicaid reimbursement as their reason for not raising wages, and the low pay makes it harder for compete for new hires. Many of these businesses are stretched thin and some in Wisconsin have closed under financial pressure.
At the same time, long-term care facilities are also asking more of their existing employees, with 84 percent of employers telling the Association that they ask caregivers to work overtime and double-shifts. Overall, the healthcare industry says some 16,500 positions in Wisconsin are vacant in long-term and residential care facilities as of spring 2018.
Meanwhile, demand for the care and treatment nursing homes and other facilities provide is increasing. The number of Wisconsinites living in long-term or residential care has increased by 23 percent since 2003, according to the Wisconsin Assisted Living Association report. This growth means caregivers are exerting themselves more and more to serve a growing patient population while earning stagnant wages. It's not just difficult for those workers, but also puts their patients at risk.
Healthcare workers who are putting in too many hours and missing out on sleep are more likely to make medical errors. Linda Scott, a dean and professor at the University of Wisconsin-Madison School of Nursing, has researched how fatigue affects the health and performance of nurses, and is a co-author of a 2017 statement from the American Academy of Nursing. It urges healthcare employers and professional organizations to adopt policies that allow nurses to work reasonable hours and get enough sleep.
"Risk for error doubles with overtime, any hours worked after eight," Scott said. "And after 12 hours, they're 3.5 times more likely. But what we also found is that errors increased when there was inadequate sleep."
Like all other human beings, healthcare workers have a physiological need for sleep, and inevitably suffer health consequences when they sacrifice it to keep up with a heavier workload.
"Nurses, even though it's a 12-hour shift, they tend to work an hour or two beyond that," Scott said. "When you start thinking about the number of consecutive wake hours, it becomes very problematic. As adults we still need eight hours of sleep, at least, in a 24-hour period. And when you don't do that and when you have consecutive wake hours, you also have that same neurocognitive effects that you see with intoxication."
In addition to cutting down on things like double-shifts and overtime, Scott thinks employers should let nurses take "strategic naps" on breaks from their shifts. The obstacle with this practice is that many healthcare companies and organizations have policies that forbid employees from sleeping on the job.
"There's evidence that really supports that if you give someone a respite from the job, if you allow them to take a short nap, it actually improves patient safety as well as nurse safety," Scott said.
The shortage of healthcare workers in Wisconsin goes well beyond nursing homes and long-term care facilities. In a May 9 interview with Wisconsin Public Radio's The Morning Show, Scott detailed a broader nursing shortage.
"Across the nation we know that we will have a shortage of over 1 million nurses by 2024, and in Wisconsin, we know that by 2040, we will be short around 27,000 nurses in the state," Scott said.
To act on the American Academy of Nursing's recommendations, employers would need to step back and take a deeper look at how their policies and workplace culture affect the health of caregivers — and ultimately patients. That's exactly what Scott and her co-authors want.
"I think everyone knows that nurses are indeed critical to health care delivery. And as an employer, you also really need to make sure that you have a healthy work environment," Scott told Here & Now. "So what I really hope that the Academy's position paper will do will be a call to action for all employers to really look at their current practices and make this truly a year of the healthy nurse and beyond."