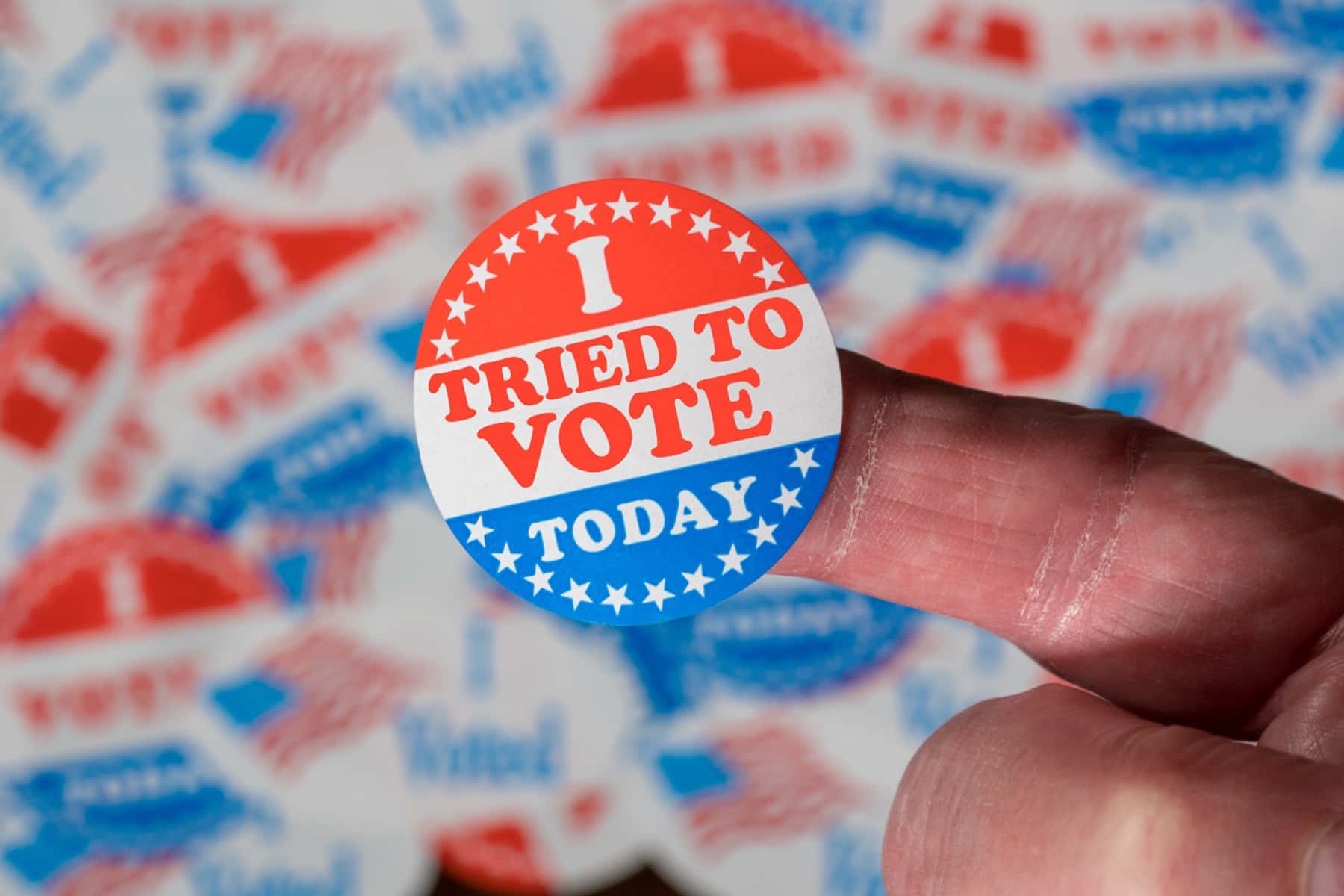 It did not take Wisconsin Republicans long to try to capitalize on the Big Lie.
On February 22, State Senator Duey Stroebel (R-Saukville), along with State Senator Alberta Darling (R- River Hills), and State Representatives Cindi Duchow (R-Town of Delafield) and Ken Skowronski (R-Franklin), circulated a batch of bills that would make it harder for Wisconsinites to vote.
Cynically noting that Americans are "skeptical about the integrity of our elections," Stroebel failed to mention the huge role that Donald Trump and his GOP accomplices played in ginning up that skepticism with their bogus claims. Piling on the cynicism, he added that "faith in elections … is a prerequisite for the peaceful transfer of power," thereby giving cover to those who stormed the Capitol on January 6.
Then Stroebel and his legislative allies got down to business, laying out bills aimed at suppressing voter turnout. The bills would make it especially difficult for those who are indefinitely confined. They no longer would be able to receive absentee ballots automatically. Instead, they would need to fill out an absentee ballot request for every election.
And to even be considered indefinitely confined, they would need to make a statement under oath. On top of that, if the indefinitely confined voter is under age 65, that sworn statement would need "to be signed by a physician, physician assistant or advanced practice registered nurse who has primary responsibility for the treatment and care of the voter."
Another bill would make it illegal for employees of a retirement home or residential care facility to even encourage a resident to vote. "No employee of a qualified retirement home … may influence an occupant of the home or facility to apply for or not apply for an absentee ballot or cast or refrain from casting a ballot," the bill stated.
Disability rights advocates condemn these bills. "If the goal is to reduce the number of people with disabilities in Wisconsin voting in Wisconsin, these bills will do that," says Barbara Beckert, director of the Milwaukee office of Disability Rights Wisconsin.
Yet another bill would prohibit the Wisconsin Elections Commission from sending absentee ballot applications en masse, as it did last year to 2.7 million Wisconsin voters. Neither could any municipal or county clerk or local elections board.
The Stroebel package, in addition to a previously introduced GOP bill to allocate Wisconsin's electoral votes by Congressional district instead of by statewide popular vote, is part of a pernicious national trend.
"Legislators have introduced well over four times the number of bills to restrict voting access as compared to roughly this time last year," according to the Brennan Center for Justice. "Thirty-three states have introduced, prefiled, or carried over 165 restrictive bills this year – as compared to 35 such bills in fifteen states on February 3, 2020." And that was not counting the Stroebel barrage dropped on February 22.
Clearly, Republican legislators across the country are using Trump's incessant propaganda about voter fraud, dismissed by 60 courts, as a pretext for voter suppression.
And make no mistake: Voter suppression is an old GOP ploy. Paul Weyrich, a leader of the social conservative movement, let the cat out of the bag in 1980 at a meeting of the religious right.
"I don't want everybody to vote. Elections are not won by a majority of people. They never have been from the beginning of our country, and they are not now. As a matter of fact, our leverage in the elections quite candidly goes up as the voting populace goes down." – Paul Weyrich
Sam Munger, a former elections policy advisor to Governor Tony Evers, said this was the exact same strategy that Stroebel and company are using. "Republicans in Wisconsin are pushing draconian restrictions to voting to try to maintain their own power," he said.
The League of Women Voters of Wisconsin, along with other pro-democracy groups, opposes the Stroebel package. "Our volunteers will be the first to fight back when voters' rights are threatened," said Debra Cronmiller, the group's executive director. "We are dedicated to ensuring that our elections remain free, fair and accessible."
Shauntay Nelson, the Wisconsin state director of the national group All Voting Is Local, said the bills "are trying to undermine democracy by limiting voters' access to the ballot with disproven lies about election fraud as a pretext. These bills do nothing to make our elections more secure, and instead only make it harder for people to vote absentee. Instead of restricting access, lawmakers should focus on steps that actually make our voting system more accessible and secure, such as enacting automatic voter registration."
Democratic members of the Assembly Committee on Campaigns also denounced the Stroebel bills. "They are a full-on assault on our elections and the ability for Wisconsinites to vote," said State Representatives Jodi Emerson (D-Eau Claire), Mark Spreitzer (D-Beloit), and Lisa Subeck (D-Madison) in a statement. "We reject these anti-voter bills and call on their authors to withdraw them without delay."
Don't count on that happening. Instead, please contact your legislators and urge them to vote no on these bills. The three most offensive bills, referred to above, are labeled LRB-0428, LRB-1935, and LRB-2032.
Donate: Wisconsin Examiner
Help spread Wisconsin news, relentless reporting, unheard voices, and untold stories. Make a difference with a tax-deductible contribution to the Wisconsin Examiner