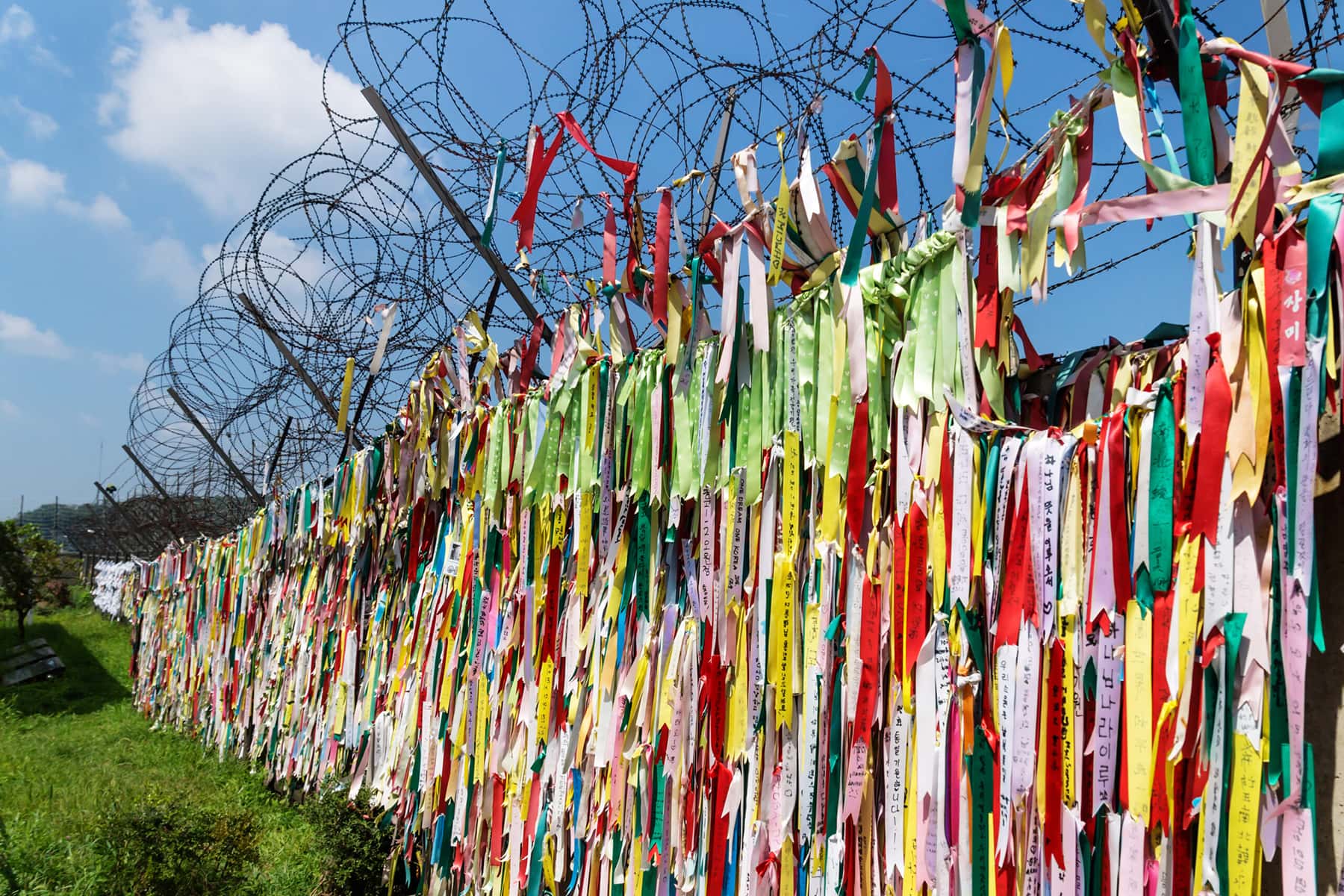 As the U.S. and South Korea continue to discuss an end-of-war declaration, they have a real opportunity to close this last chapter of the Cold War. However, the Biden administration is squandering this opportunity by continuing the same playbook that has failed for decades and resulted in a nuclear-armed North Korea: ramping up military deployments, adding more crippling sanctions, and continuing hostile rhetoric.
To lower the chance of renewed military conflict and work toward lasting peace in Korea, the Biden administration must not only sign an end-of-war declaration but also reorient policy toward diplomacy and peace.
While an armistice agreement ended active fighting of the Korean War in 1953, it was never replaced with a peace agreement to formally end the war. This ongoing state of war is the root cause of the security tensions and arms race on the Korean Peninsula. In order to achieve lasting peace, North Korea has to be involved in dialogue — and North Korea has said that hostile U.S. policy and unfair double standards must be withdrawn first before negotiating an end to the war.
Imposing new sanctions, for example, will not bring North Korea back to the table. Hong Min of the Korea Institute for National Unification stated, "North Korea is probably wondering the most right now whether the U.S. is really sincere about the end-of-war declaration."
This sentiment has merit given the Biden administration's overall posture toward East Asia, evident by the Department of Defense's Global Posture Review and the language on North Korea in the U.S. Innovation and Competition Act. While it is welcome news that the U.S. and South Korea are discussing an end-of-war declaration, and that China is supportive, progress toward peace and nuclear risk reduction in East Asia won't be achievable as long as the Biden administration maintains its aggressive posture toward North Korea.
The White House will have to reorient its rhetoric and intentions if it truly wishes to revive negotiations with North Korea. For example, the Pentagon's Global Posture Review calls for directing resources toward deterring "potential Chinese military aggression and threats from North Korea," lumping North Korea in with its posture towards China.
In real terms, this can be seen in U.S. plans to permanently base additional troops, an attack helicopter squadron, and artillery division headquarters in South Korea. When added to the recently announced intention to develop a new operational war plan toward North Korea, it is clear that instead of writing a new chapter, the Biden administration is continuing more of the status quo that will keep the Korean Peninsula a powder keg. Since North Korea has explicitly stated that it will not discuss the end of the war until the U.S. changes its "hostile policy," this news will only prolong the stalemate.
Congress is not helping matters, either. The U.S. Innovation and Competition Act (USICA), a bill intended to improve U.S. manufacturing to compete with China, includes several provisions that would undermine cooperation and strategic stability in East Asia. One such provision states that "it is the policy of the United States to sustain maximum economic pressure on North Korea until it undertakes complete, verifiable, and irreversible actions toward denuclearization." Rhetoric like this and additional sanctions are neither a realistic starting point for negotiations nor likely to bring any benefits to either side. Including these pressure-based tactics in pivotal economic legislation intended to help U.S. industry is an underhanded measure that will endanger peace talks in Korea.
U.S. Ambassador to the United Nations, Linda Thomas-Greenfield, stated in December, "We don't have any hostile intent toward the DPRK." This statement, and the repeated statements from other administration officials that they are willing to meet with North Korea without preconditions, does not square with their antagonistic policies. The Biden administration's new war plans to counter North Korea and ramping up maximum economic pressure on North Korea are counterproductive to the goal of building peace. Furthermore, Korea is caught in the middle of the great power competition between the U.S. and China, which will only harm efforts at peace in East Asia and undermine a declaration to end the Korean War.
Instead, the path forward should entail a formal end to the Korean War, as well as ceasing policies that keep U.S.-North Korea relations at a stalemate. That might include rolling back or canceling joint military exercises, providing sanctions relief, decoupling the power competition with China from peace on the Korean Peninsula, and re-thinking the holistic strategy toward East Asia.
Declaring an end to the Korean War is a first step on the long road toward a lasting peace regime on the Korean Peninsula. The Biden administration has a historic opportunity to change course and take this first step—if it can get out of its own way.