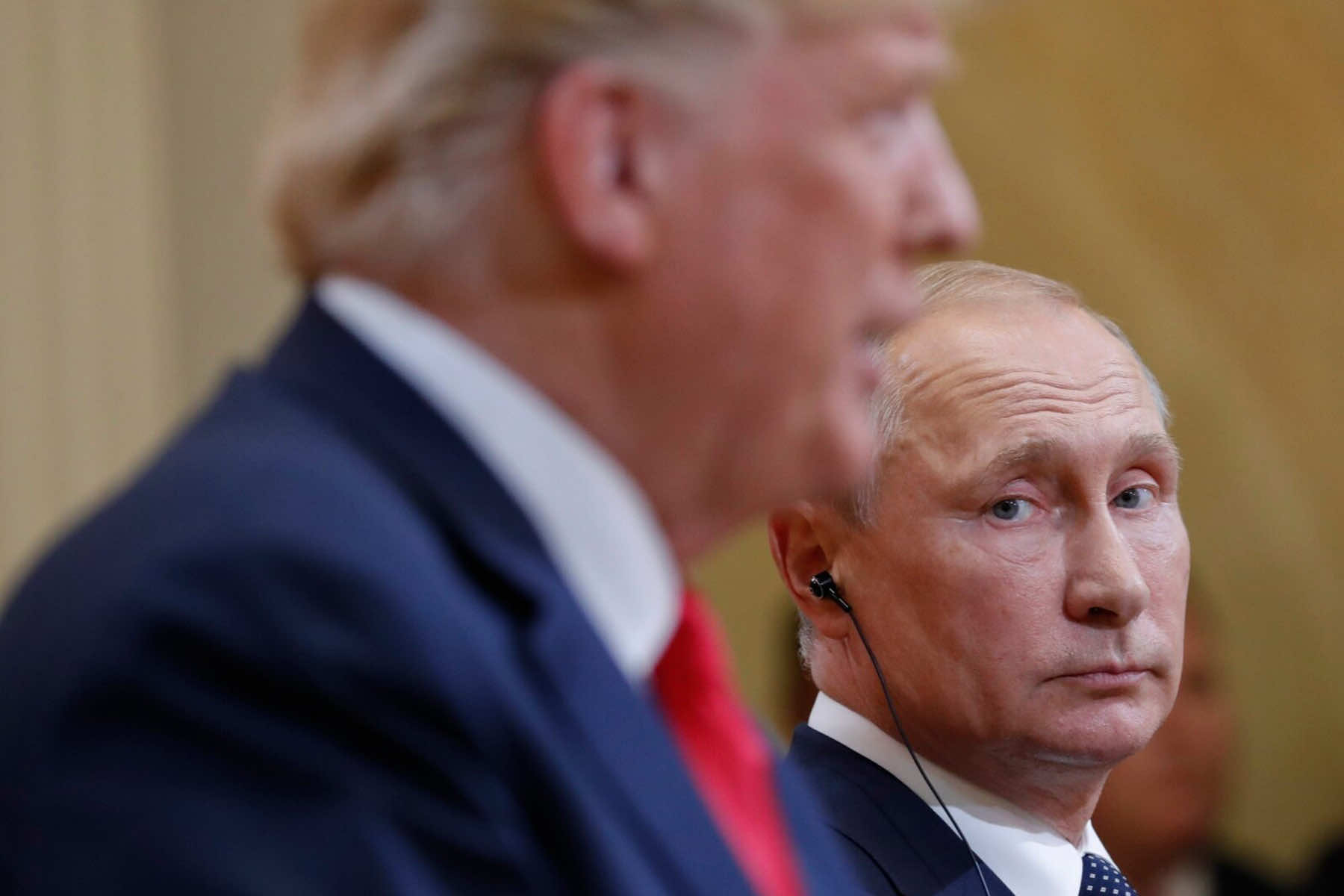 Russian dictator Vladimir Putin recently asserted that the criminal cases against disgraced ex-president Donald Trump were nothing more than political revenge, offering a series of toxic statements seen as his latest effort to sow discord by supporting his former right-wing ally.
"As for the prosecution of Trump, for us what is happening in today's conditions, in my opinion, is good because it shows the rottenness of the American political system, which cannot pretend to teach others democracy,"
"Everything that is happening with Trump is the persecution of a political rival for political reasons," Putin said in Russia's Pacific Coast city of Vladivostok. "This is being done in front of the public of the United States, and the whole world."
Opinion polls indicate that Trump is by far the strongest contender to become the Republican Party's candidate in the 2024 presidential election. During his four years in the White House, Trump repeatedly touted having good relations with Putin, while critics alleged he was submissive to the Russian leader.
Trump has claimed he could resolve the conflict in Ukraine in a matter of days, if he regains the presidency. He has not provided details of his potential approach.
"We hear that Mr. Trump says that he will solve pressing problems in a few days, including the Ukrainian crisis. Well, this cannot but bring happiness. This is good," Putin said.
Trump, a long-term admirer of Putin who was impeached over allegations he threatened to withhold aid to Ukraine unless it could help damage the reputation of Joe Biden, has a history of praising the Russian autocrat.
The day after Russia launched its brutal and unprovoked invasion of its sovereign neighbor, Trump was quoted as saying that Putin was "very savvy" and made a "genius" move by declaring two regions of eastern Ukraine as independent states – moving Russian armed forces to them.
"Here's a guy who's very savvy … I know him very well," Trump said of Putin on February 23. "Very, very well. By the way, this never would have happened with us. Had I been in office, not even thinkable. This would never have happened."
Facing more than 90 criminal indictments for his illegal schemes to hold onto his office as president after losing to Joe Biden in 2020, Trump is still seen as a frontrunner for the 2024 Republican White House nomination.
After being told of Putin's comments, Trump replied with appreciation for the strongman's praise. "I like that he said that. Because that means what I'm saying is right," Trump said.
In response, the group Republicans against Trump shared a clip of his comments about Putin to its nearly half-million followers on social media, with the statement: "A vote for Trump is a vote against America."
One of the overarching themes during Trump's lone term in the Oval Office centered on Russia's meddling in the 2016 presidential election which helped him to win.
Russia is due to have its own so-called presidential election in 2024, a rigged political process that is seen as keeping Putin installed as the de facto Czar of the Russian Federation in perpetuity.
Along with Trump, tech billionaire Elon Musk has shown himself to be a supporter of authoritarian rule. Putin recently hailed Musk as an "outstanding person," days after it became public that the entrepreneur refused a Ukrainian request last year to activate his Starlink satellite communication network.
Ukraine forces were in the middle of a maritime drone attack, using Starlink, on Russia's naval assets in the annexed Crimean port city of Sevastopol. Russian missiles previously fired from that location had devastated Ukrainian cities and wrecked the country's grain exports. Musk secretly told his engineers to turn off satellite coverage within 70 miles of the Crimean coast, and ignored subsequent pleas to turn it back on.