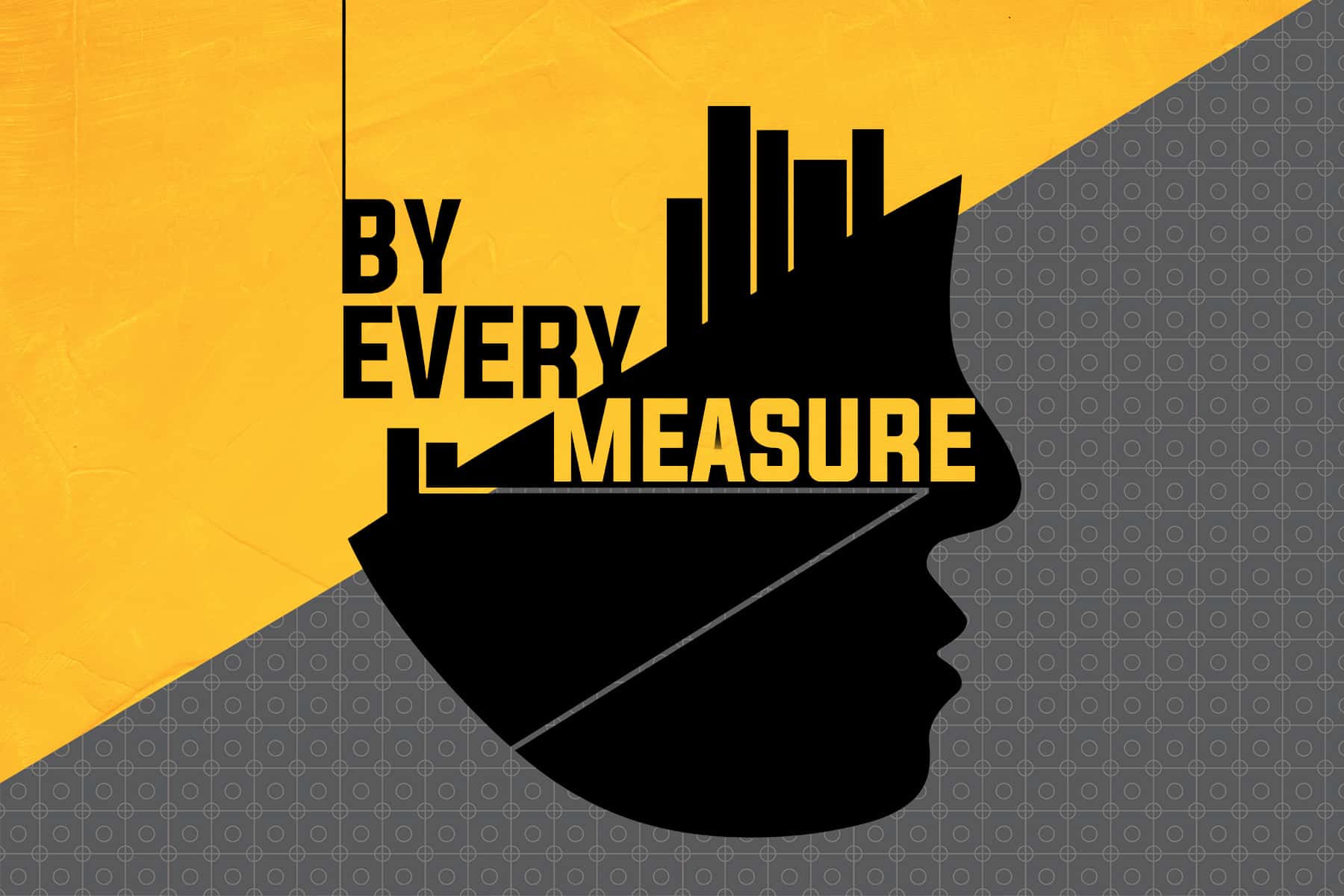 In 2019, Milwaukee made national headlines when it became the first city in the United States to call systemic racism a public health crisis.
A year later, Milwaukee, and the world, are experiencing another public health crisis in COVID-19; and the effects of systemic racism can be seen in the way the virus is disproportionately affecting Black citizens. Both crises have culminated in a public reckoning, with the community asking itself two questions: "How did we get here? And how can we fix it?"
In "By Every Measure," a limited podcast series that was released by 88Nine Radio Milwaukee (WYSM-88.9 FM) on August 24 , Milwaukee Independent's award-winning senior columnist Reggie Jackson and 88Nine's Director of Digital Strategy & Innovation Tarik Moody explored systemic racism in various sectors of Milwaukee.
The duo looked closely at how those systems were formed and how they can and must be changed. Using data, the series examines the immense disparities that are systemically woven into the Black experience in Milwaukee, making it one of the worst cities in the nation for its Black residents, by every measure.
"We've all been cheated in our history classes. Every American has," Jackson said. "There's not a single one of us that learned the true history of America. We talk about all of the wonderful things our nation stands for and will leave out all of the ugly things."
The aim of By Every Measure has been to educate listeners, and provide them with information that inspires action and conversations.
"We have a lot of conversations about race," added Jackson, "But they are very rarely productive because people don't know enough. And until you know things, you're never going to have a productive conversation."
While encouraged by the recent drive from people to increase their understanding of systemic racism, Jackson felt that "more and more people want to learn right now. This is the right time for people learning."
In addition to the audio features, each episode has a resource companion to help encourage listeners to learn more and share what they heard in the podcast.
Introducing: By Every Measure
Episode 1: Systemic Racism
Hosts Reggie Jackson and Tarik Moody detail how racism was declared a public health crisis in Milwaukee — following Jackson's article "Systemic Racism 101: Dear America, I Can't Believe What You Say Because I See What You Do" published on Milwaukee Independent — and explain the distinction between racism and systemic racism.
Episode 2: Criminal Justice System & Police
This year's historic global movement for social justice and police reform hit its apex, mere miles from Milwaukee, in Kenosha, WI. Hosts Tarik Moody and Reggie Jackson analyze the police shooting of Jacob Blake, the latest example of police violence getting widespread attention. Then, they ask a retired Milwaukee Police Department captain for her perspective on how to combat systemic racism in the criminal justice system.
Homeownership rates are moving in the wrong direction for Black people, showing little improvement in present-day Milwaukee compared to the 1960s. Hosts Tarik Moody and Reggie Jackson show how the government intentionally kept Black people from buying homes and building generation wealth. Then, Tarik learns about an undercover testing program designed to sniff out housing discrimination.
Episode 4: Racial Wealth Gap
The typical white family has 10 times the wealth of the typical Black family and seven times the wealth of the typical Latinx family. Hosts Tarik Moody and Reggie Jackson explain how this income disparity was created and how it affects Milwaukee's ability to attract and retain Black professionals. Then, Tarik talks to two entrepreneurs from the private sector working to close the racial wealth gap.
In this episode, hosts Tarik Moody and Reggie Jackson look at how school segregation remains in place today, plus examine the school to prison pipeline and how schools are funded. Then, Tarik talks with Danae Davis of Milwaukee Succeeds, a local leader who has dedicated her career to eliminating disparities in education
With a global pandemic as the backdrop, hosts Tarik Moody and Reggie Jackson analyze health disparities Black people face in America, including bias in healthcare, infant mortality and COVID-19. Then, Tarik assembles a panel of experts from MIT, Froedtert and the Medical College of Wisconsin and the City of Milwaukee Health Department to examine possible solutions.