Audio: Main Street designation ceremony for MLK Drive BID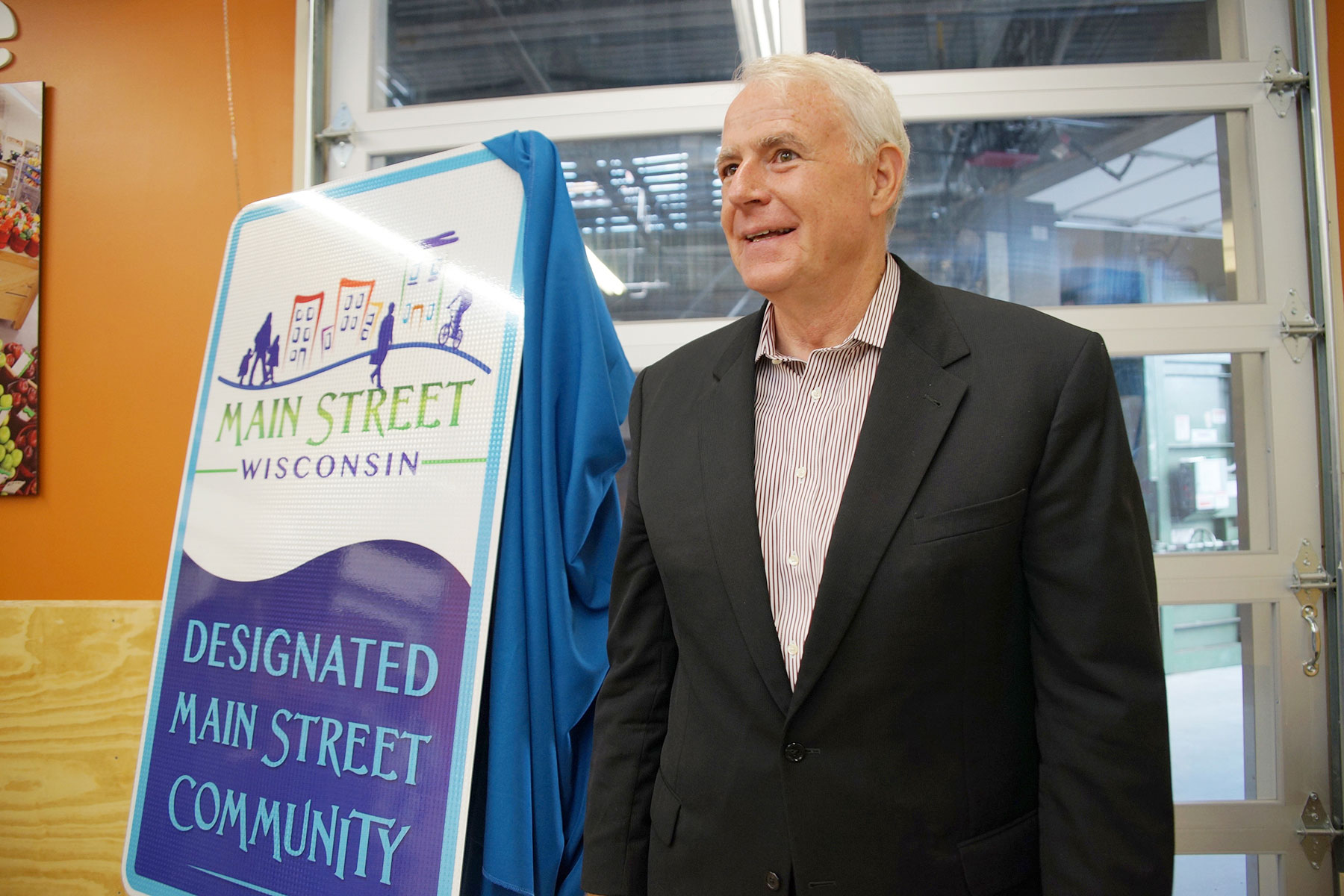 This audio was recorded during the announcement event, when the Historic King Drive BID was officially designated the newest Wisconsin Main Street. Speakers included Representative David Bowen, Daphne Jones of Malone's Fine Sausage, Deshea Agee and LaMarr Franklin of the Historic King Drive BID, Alderwoman Milele A. Coggs, Lisa Mauer of the Wisconsin Economic Development Corp., and Mayor Tom Barrett.
The Wisconsin Economic Development Corporation (WEDC) designated the Historic King Drive Business Improvement District (BID) No. 8 on August 22, at a public ceremony held at the soon to be opening Pete's Fruit Market-Bronzeville. The Wisconsin Main Street Program is a comprehensive revitalization effort designed to promote the historic and economic redevelopment of traditional business districts in Wisconsin. The announcement came as officials joined local leaders in 12 communities around the state to celebrate Wisconsin Main Street Day.
"This is a well-deserved honor and a well-deserved recognition. When you think about this neighborhood, which has a fabulous history, you think of the changes that have occurred over the years. A half a century ago, when I-43 was built through this neighborhood just a few blocks West of 3rd Street, it was done in the name of progress. But what happened as a result was that this neighborhood, which had very strong and deep roots in the African-American community, was disrupted. Other disruptions followed, like the bad economy and the loss of a lot of blue collar jobs that provided people support for their families. But one thing has remained, the belief of the people who live here and have businesses that this is part of our community, and can be a thriving residential neighborhood. And what we're witnessing right now, I believe, is history in the making as this part of the city is being transformed." – Mayor Tom Barrett