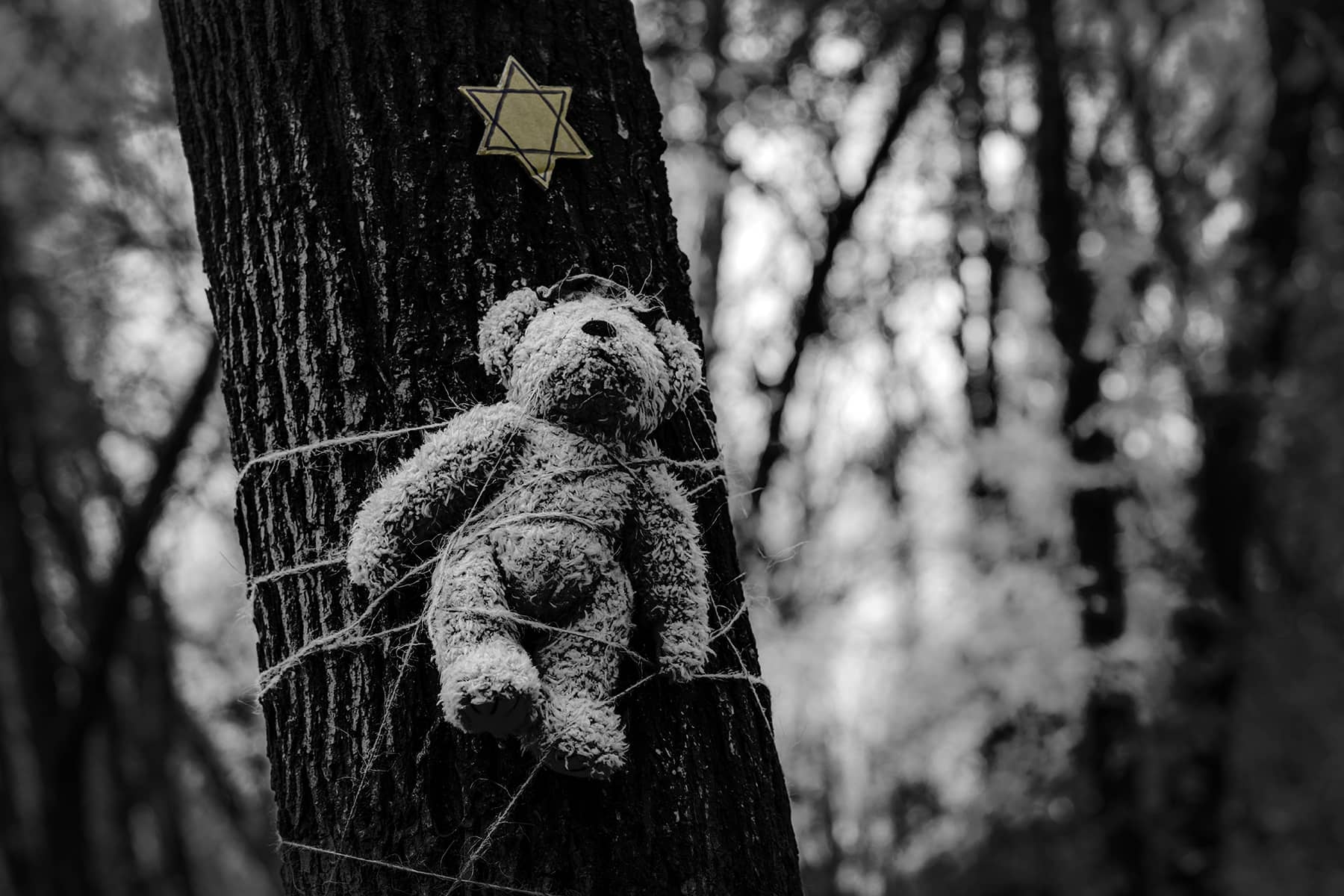 "The FBI has received credible information of a broad threat to synagogues in NJ. We ask at this time that you take all security precautions to protect your community and facility." – FBI Bulletin
On a day when the FBI issues a warning of a credible threat to synagogues across New Jersey, the NBA's Brooklyn Nets suspend Kyrie Irving for promoting antisemitism and refusing on multiple occasions to apologize. This in the aftermath of rapper Kanye West being willing to tear down much of his fortune because he too, chose to intentionally make antisemitic remarks and then admitted to doing so.
My concerns as it relates to this is the fact that several friends of mine in the Jewish community have expressed dismay and fear at the rising tide of antisemitism. I have heard these friends tell me that their fear over overt antisemitism has led to them questioning their safety in this country.
I have made close friendships over a number of years with the local Jewish community.
As I've gotten to know and have a great deal of admiration for my friends and colleagues in the Jewish community I have been on a journey of learning. I have learned a lot about the Jewish experience here and abroad. It has been eyeopening.
The stories I have heard have made me more curious about the Jewish experience. I have spent time studying Jewish history and think that I have a better understanding of this history than most. It has been a very intentional effort. I've also closely studied other histories outside of the history of my community.
I was fortunate enough to learn in great detail the history of Native Americans while in college and beyond. Likewise my inquisitive nature has allowed me to learn a great deal about the Latinx and Asian and Pacific Islander community and their history. This is something that can only take place when one chooses to do this. Our schools will never prepare us to learn history this broadly and deeply.
My concerns about this rising tide of antisemitism is not related to the remarks by West and Irving alone. They are simply the latest to outwardly attack Jews. I recall many others who've done and said similar things over a number of years. The fact that they are well known celebrities with a huge following on social media is what makes them standout in this moment.
My issues with West go back to when he said slavery was a "choice." I remember him saying "racism is a dated concept." I was flabbergasted when he wore a "white lives matter" t-shirt and said it was funny to him. A Black man who has such disdain for his own community is a train wreck waiting to happen. The situation he's put himself into is that of his own choosing even if he does in fact have bipolar disorder.
Kyrie Irving once spread illogical and silly views abut the Earth being flat a number of years ago. He helped blow up the 2021-2022 season for his Brooklyn Nets team by refusing to take the vaccine that all of his teammates, coaches and other staff members took. He was not allowed to play at all for a while and then given permission to play road games and eventually home games as well. The season ended with them being swept out of the playoffs in the first round after being considered a favorite to win the championship when the season began.
Irving placed himself into a bad situation by refusing to apologize for his promotion of the so-called documentary "Hebrews to Negroes: Wake Up Black America." After being given an indefinite suspension lasting at least five games, Irving finally issued an apology.
"To All Jewish families and Communities that are hurt and affected from my post, I am deeply sorry to have caused you pain, and I apologize. I initially reacted out of emotion to being unjustly labeled Anti-Semitic, instead of focusing on the healing process of my Jewish Brothers and Sisters that were hurt from the hateful remarks made in the Documentary…contained some false anti-Semitic statements, narratives, and language that were untrue and offensive to the Jewish Race/Religion, and I take full accountability and responsibly for my actions."
This amount of attention paid to Irving and West are simply the tip of the proverbial iceberg to those in the Jewish community. The thoughts they have shared with me go back to at least 2016 when then candidate Donald Trump made remarks that led to more open antisemitism to be spread through social media and other platforms.
My hope is that this shift will manage to be reversed by those who care about the protection and respect of all Americans. This vitriol can only continue when people support it. Seeing the image of the people in Los Angeles on a freeway overpass with a sign saying "Kanye Is Right About the Jews" was just one manifestation of the open antisemitism the Jewish community is in such fear of.
We have a long way to go as a nation to make hate speech such as this a thing of the past.